Beloved Friends,
WELCOME to the November Love Letter. Pete and I have just returned from Patmos, the Greek island where John the Beloved received 'Revelation'.
Now that we are back we are in the process of considering moving to a new house in the region where we will continue our B & B in an even grander scale. But before all that can happen we are first going to spend a month off-grid in a log cabin high up in the mountains – just us and the animals.
It feels like before we can really expand, we must first go so deeply in – so that a brand-new couple can emerge. Two guardians of the Vale who are ready, willing and able to take on this exciting creative project.
TRANSMISSIONS!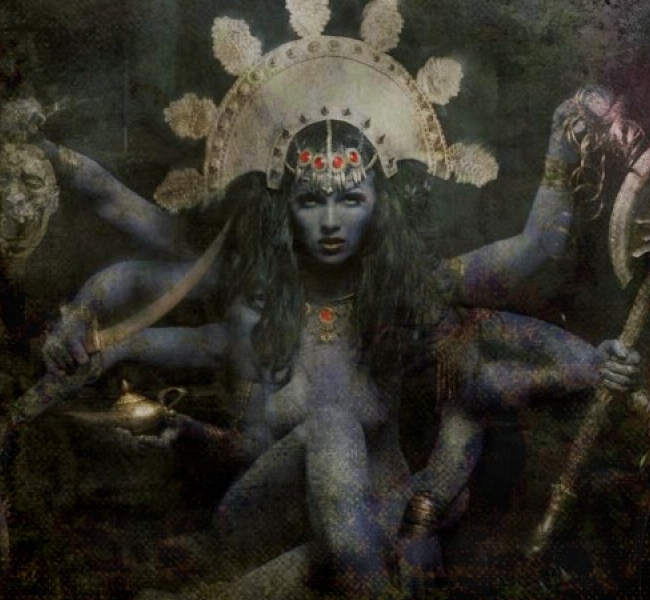 Dance of the Dakini
This series of transmissions are emanating from the realm of the Dakini's, the great tantric priestesses who seek the darkness, illusion and suffering on purpose, so they may eat it with vigor and wild abandon.
You will receive an audio file and PDF that can be used as often as you like.
Receive ALL 3 Dance of the Dakini Transmissions for £55

Click here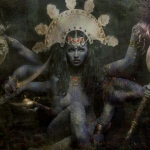 Loving the Hell Out of Yourself
Full Moon
4th November, 8pm - £22
This is the sacred offering from the Dark Mother whose time has come. The Election of Donald Trump, Standing Rock, the Genocide of Animals and a large chunk of nature with no mourning from ourselves has caught up with us and now the age of the Birth is here. She is insisting upon the correction and full participation of every living form.
And that may or may not, include us. Come and experience her fierce insistence on Truth.
Read more and register here:

Click here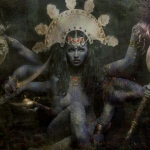 Loving the Hell Out of the Other
11th November, 8pm - £22
This transmission is more for your Nemesis. The One you love to hate. That person who tampers with your Achilles heel, the thorn in your side, the one who hurt you the most.
In essence, the Dakini's teach us how to literally Love the Hell out of everything they turn their attention to. Their medicine will awaken our fierce love, a form of dangerous devotion that stirs a compassion so rich and deep, that no matter how cruel or cold we/life might seem to be, there is a burning Hope.
Read more and register here:

Click here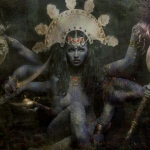 Loving the Hell Out of the World
22nd November, 8pm - £22
This transmission is for the entire world. In this age when history itself is on fire, in this time of the convulsion of the beast, of the final dance of the enraged demons, may we keep faith in the sublime alchemy that has ordained the mystery - from the deepest darkness comes the highest light.
Learn the great tantric mysteries of the Dakini's of alchemizing the world's chaos into grace.
Read more and register here:

Click here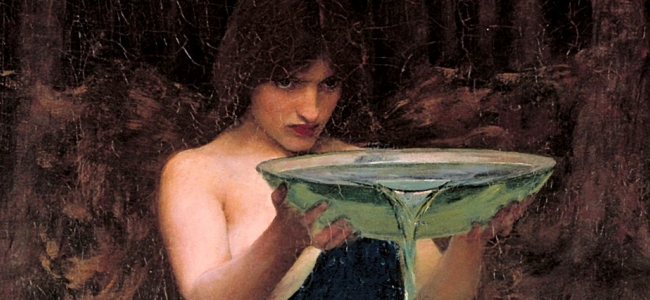 Being Wrongly Accused
New Moon
18th November, 8pm - £22
Have you ever been judged, humiliated, cast out and condemned for something you simply did not do? Did people turn away from you? Was it a public slander? Was it brazenly posted across FB? I know all about this (many times over)! Allow this transmission to reveal within you how to hold your head high in times of turbulent accusation.
Many of us know this energy, and this transmission would serve:
The precious easing of the tension and anxiety connected to this subject
The courage to restore shut down and denied pieces of yourself
The wiping clean of guilt, shame and regret
Creating a space for true forgiveness and rest
Rebuilding a genuine place of trust
YOUR Connection to an Ancient Feminine Mystery that is orchestrating ALL of this - for a reason
You will receive an audio file and PDF that can be used as often as you like.
Read more and register here:

Click here
ONLINE COURSES
Beloved Friends, now that Winter is here, allow me to share the wisdom contained within me. I am a carrier of an Oral Tradition. This material has never been written down, and never will be – because it can't. The transmission is in the spoken word, spoken while in Gnosis. It cannot be spoken or heard through the mind.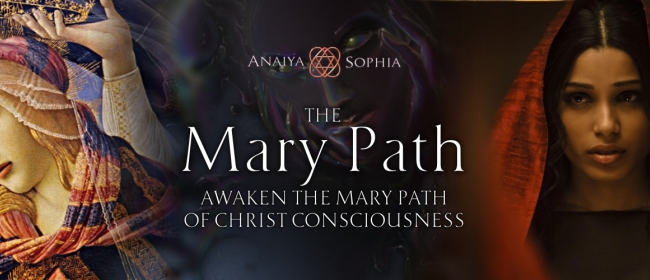 Module I:


An Introduction to the Mary's Path
£333
Join Anaiya on a 9-week journey to embody and awaken the Mary Path of Christ Consciousness. Rediscover Mary Magdalene, Virgin Mother and the Black Madonna in ways that you could never imagine.
The Mary Path is an Oral Teaching includes the 9 Mary Path Transmissions, weekly recording's and suggested practices.
Read more and Register here:

Click here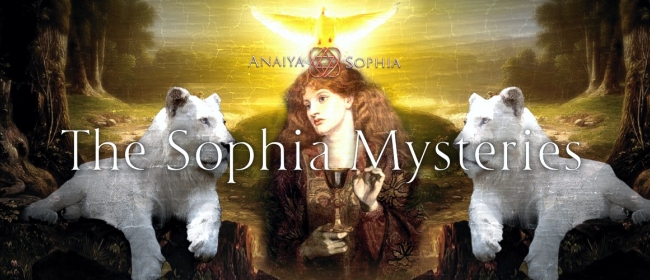 Module II:


The SOPHIA Mysteries
£333
Like Eve (Sophia's daughter) we are invited to partake of the Apple. As we re-live Sophia's story, we undergo our own. Naming and confronting the powers that have been invisibly and covertly shaping and subtlety maneuvering us from behind the veil since the beginning of time. But with this, comes a sacrifice – the loss of ignorance and the full awakening into gnosis (direct knowing). If you ever wished to meet Mary's teacher – you would find Her here. The SOPHIA Mysteries is an Oral Teaching includes the 9 SOPHIA Transmissions, weekly recording's, suggested practices and PDF Manuals.
Read more and Register here:

Click here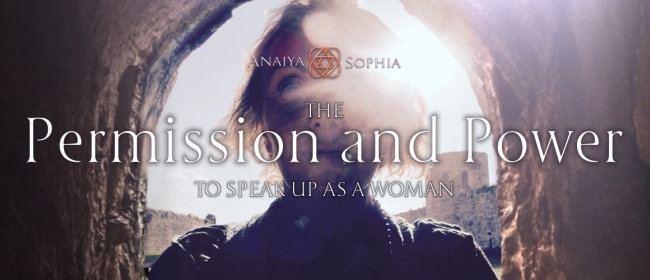 Module III:


Permission and Power to Speak Up as a Woman
Beginning Full Moon, 2nd January 2018 - £333
Now that we have received the Mysteries – it is time to ACT! When a woman gives herself the permission to access her Sacred Rage and authentic connection to the Fierce Feminine, we purge ourselves of the Patriarchal tendency to not only abuse our natural world, but bring it to the edge of extinction. There is a 'frequency' in Sacred Rage that frightens the 'BeJesus' out of the dark ones. This rage is the diamond tipped laser that shatters control and fear to smithereens.
Join Anaiya on this 9-week course to utilize the full power of your Sacred Voice as we become clear expressions of the Fierce Feminine. Whilst so many of us are turning towards the authentic expression of our sexuality we can so often miss the essential partnering of our voice. The awakening of the creative and often forgotten powers of the feminine voice is easily up there with her retrieval of sexual integrity and full spectrum of embodiment. During this course, week after week we shall address the many challenges that stand in our way and inner alchemy to overcome them.
Beginning 8th January 2018. The Permission and Power to Speak Up as a Woman is an Oral Teaching includes the 9 Fierce Feminine Transmissions, weekly live calls (and recording's) and suggested practices
Read more and Register here:

Click here
NEW!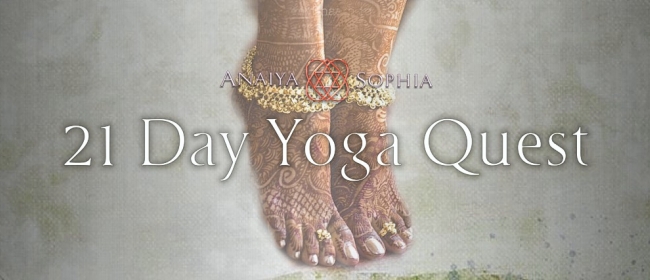 21-Day Yoga Quest
Starts New Moon, 17th January 2018, 10am CEST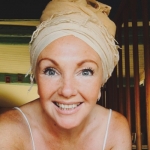 Start the New Year by joining me on a 21-Day Kundalini Yoga Quest. For 21-days I will be giving live classes, that get recorded and sent out on all my usual subjects – Sacred Sexuality, Shadow, Fierce Feminine, Womb Centered Leadership and Daring to go Deeper in all aspects of Life
Register here for live (and recorded) classes:

Click here
NEW TALKS!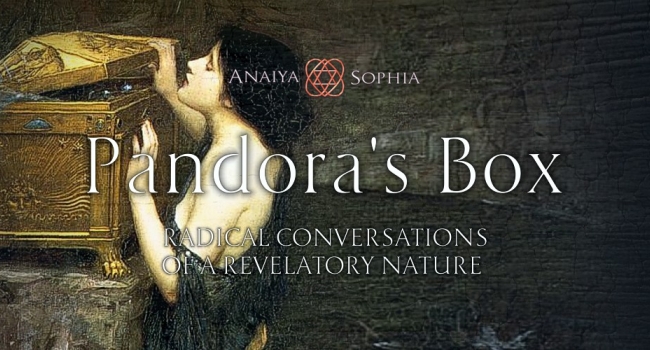 TALKS: Pandora's Box

Radical Conversations of a Revelatory Nature
Pandora's Box is a series of live (and recorded) uncomfortable conversations around subjects are often avoided and denied. These talks name the elephant in the room, rock the boat and kick you off the fence. Why? Because we simply can't continue on as we are anymore…
Being Wrongly Accused
9th November, 9pm CEST - £22
Join Anaiya and Pete on this radical and inspiring call where we discuss the issue of being Wrongly Accused. There is so much fur flying around at the moment, and this call is truly for those genuinely feeling wrongly accused. Let this be the healing balm from both the masculine and feminine, in union reaching out to you all.
Open Pandora's Box and Break Free from being wronged.
All Talks are recorded and a copy sent the day after.
Read more and register here:

Click here
Latest Interviews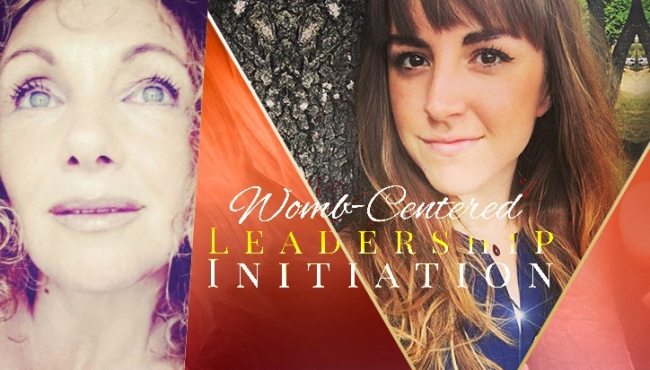 Womb Centered Leadership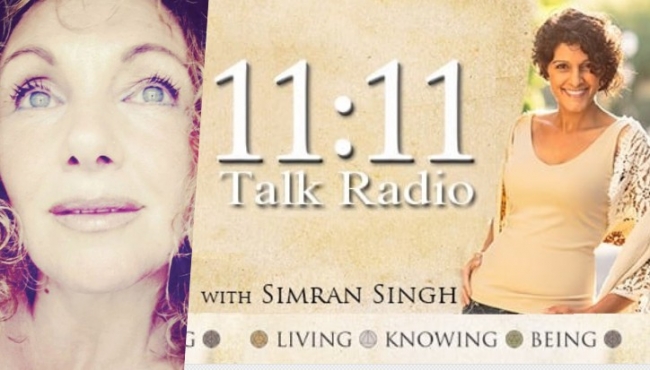 11:11 Talk Radio
Reclaiming your Inner Goddess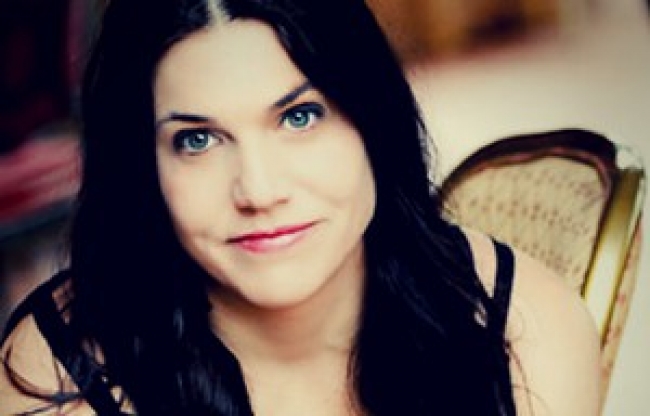 The Raw, Real You
So, beloved Friends that is all for now. May my last words be ones of love, respect and prayers for you all. This time is intense – but strangely true. May the autumn cast leaves upon your head – and when they do – imagine us embracing in peace.
Anaiya
About Anaiya

Anaiya Sophia is an independent mystic of an almost forgotten faith and a teacher of Kundalini Yoga. She carries an Oral Transmission from the Sacred Feminine Mysteries which she weaves into all her gatherings. This mystical tradition is a continuous lineage with the Feminine Principle that throughout the centuries has preserved its spiritual dignity, without need for permission or recognition from any other source. Anaiya breathes the Wisdom of the Feminine Principle into the transformational processes we long for.