13 Week Sophia Mystery School
GBP £ 144.00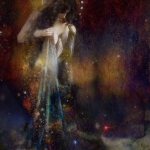 Receive the entire Course of 13 Earth Gates
13 Week Sophia Mystery School
'And another sign appeared in the heavens: a Woman Clothed with the Sun, with the moon beneath her feet, and on her head a crown of twelve stars.' 
The Woman of the Apocalypse/Woman clothed in the Sun, is a figure described in Chapter 12 of the Book of Revelation  (written c. AD 95).
It seems now is the right time to take this journey for this wisdom has been a long time coming.  The Woman of the Apocalypse, as prophesied in the Book of Revelation, has been widely identified as the Virgin Mary, but to those of a more gnostic persuasion, it is, of course, the Holy Sophia, of which Mary Magdalene and the Virgin Mary were immaculate emanations. 
During this time of accelerating unrest and coming to terms with how our world has been run, it can be said, that this time is becoming strangely precise to what has been foretold in the Book of Revelation and also a 700-year Cathar Prophecy. 
For thirteen weeks, we will journey into the twelve stars of Sophia's crown to receive the deeper gnosis of their transmission, culminating in the 13th emanation for our last week.  I believe there are twelve sacred sites or earth-gates on our planet that house the mysteries of these transmissions.  As with most mystical teachings, once the twelve have been received - the thirteenth appears.  My intention is for this to be a gathering of women as peers. Where we open to the transmission of Sophia/Gaia/Feminine and our coming together deepens the field of listening and receiving what is deeply true during these times.
This journey together would facilitate the opening of the nous, a mystical place between our heart and soul. This work would guide you toward a rich presence that acts as an inner compass needle that navigates these times by accessing clear wisdom and peace.  I also get the impression that by more of us assessing these transmissions, we would link more deeply to the 13 earth-gates, and become sentinels of their teachings.  In my deepest heart, I imagine us holding open a Sophia field across the planet as these necessary changes impact upon us and recalibrate our way of life.
The 13 Earth Gates
   Mt Shasta, California, USA
   Lake Titicaca, Peru-Bolivia, South America
    Uluru-Kata Tjuta, Northern Territory, Australia
    Glastonbury Tor, England
    Khafre Pyramid, Mt. Sinai, Mt of Olives, Middle East
   Mount Kailash, Tibet
   Lake Taupo, New Zealand
   Mt Haleakala, Maui, Hawaii
  Mt Agung, Bali
Palenque, Mexico
Mt Fuji, Japan
Table Mountain, South Africa
Montsegur, France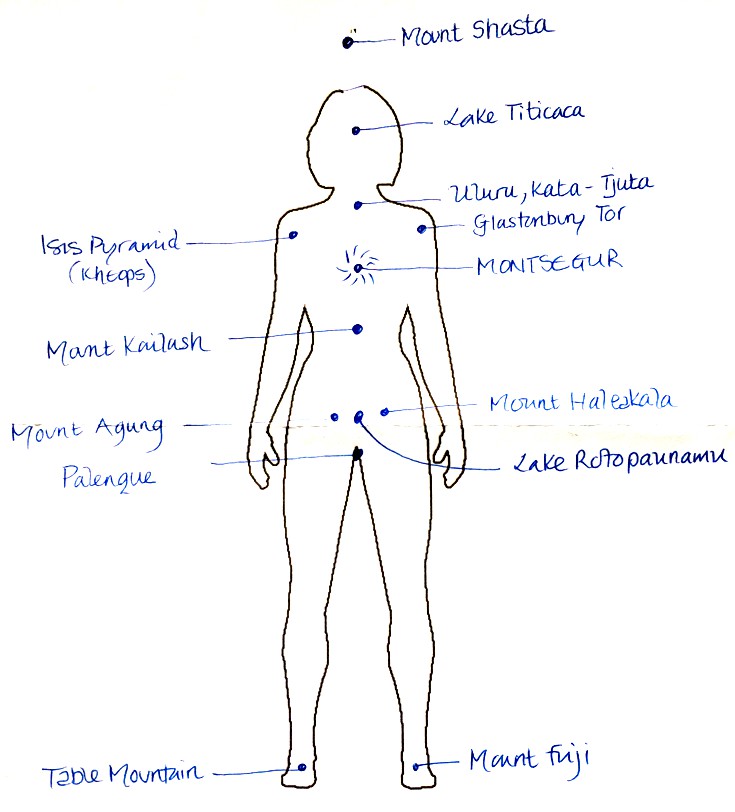 For those of us on the Sophia, Magdalene, Gnostic, Cathar, Christ path - this is for YOU!  Join us every Sunday for a one-hour zoom call to facilitate an immense transmission bringing forth an indescribable deep personal understanding.  Each week we will delve into the energetic quality of these twelve sites, ending with an earth-gate nestled at the base of Montsegur, and the travelling of the 700-year old prophecy!
All LIVE classes will be recorded and sent out as replays via email. 


What is a Mystery School?
This is done in many ways.  The most powerful way is by initiation. This process is brought together by a co-creation of divinity, initiate and guide.  All 3 aspects come together at the threshold of the Initiation, but only the initiate and divinity may enter this Bridal-Chamber. 
The initiations are not easy, they will take you to the edge of your fears and limitations.  This taut and intense experience will sift out who is ready and who is not.  Your guide knows your body and soul are safe.  But as for your thoughts and emotions - they will be running wild and in circles. 
As you pass into the Underworld and surrender to its path - at the very last moment - gnosis is revealed.  From out of nowhere a direct and undeniable connection is made, which shatters the gruelling experience of the Underworld from out of view.  You are now face-to-face with your maker.  This connection is so far-reaching, so intimate and All, that every form of searching and seeking is now over.  The initiate has been found. 
People who are attracted to Mystery School are already aware that one day this great big event is going to happen.  Part of them is already in the Mystery School, and receiving training just under the radar.  By consciously entering Mystery School - they are saying yes to the Initiation. They know that something has been placed inside of them for safekeeping.  And when the time is right the seal will be broken and the contents revealed. 
Therapy cannot do this.  Drugs cannot do this.  Sex cannot do this. Only that which is inside of them can create the perfect ground for direct revelation. This personal and intimate meeting is not the imagination, nor is it a vision.  It is not a dream or a hallucinogenic experience. It is the full psycho-spiritual exposure of the person to Absolute Reality.  And because it comes unexpectedly, the experience obliterates many if not all forms of trauma, wounding, sabotaging complexities and primal fears. 
Mystery School doesn't give you answers. It brings you ever more profound questions.  The contemplation of these questions, bring you insight and understanding.  You are developing and deepening your mind to reflect upon divinity until you see that which you have been searching for.