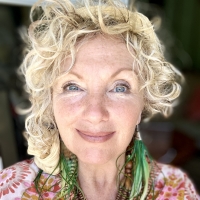 My Dearest Friends,
It is with a sad, and perhaps responsible heart that I have decided to postpone this year's Sacred Body Awakening Facilitator Training in both France and USA. Catalonia (northern Spain) is back in lockdown, and so is Portugal, and the last time this happened we (in France) were 10 days later.
Where we live is currently receiving the highest amount of French tourists, and I can't help feeling our time in lockdown, is just around the corner.  I also don't want to risk your health, bringing us all so intimately close together. We would be sharing bedrooms and bathrooms and - it just doesn't feel right.
So, we have some options:
Either pencil in next year's dates: (It's worth noting a 700-year Cathar Prophecy comes into fruition in 2021 in this part of France!) 
France
11th - 18th June 2021
13th - 20th August 2021 
~ or ~
With the £665 deposit, come and spend 5 nights here at our B and B, and for this price, I will take you through as much Sacred Body Awakening as is safe, and I'll show you some of the Sacred Magdalene sites in the region.  This price will include private accommodation at our house, breakfast and touring/teaching for all the time!  You could come whenever you wanted.  We are here all year and next. Click here to visit our B&B website.
I won't be returning to the USA next year, because of the prophecy I will be doing quite a few back-to-back retreats here in France. In fact, if you wanted to change to this - you would be welcome. Click here for more on the Prophecy Retreat.
All My Love, and hope to see you real soon,
Anaiya xx