Beloved Friends,
Come and visit "Occitania" and be breath-taken by its incredible beauty and honour, a sacred landscape that inspired the 'spiritual' Renaissance a century before it emerged as a cultural movement across Europe.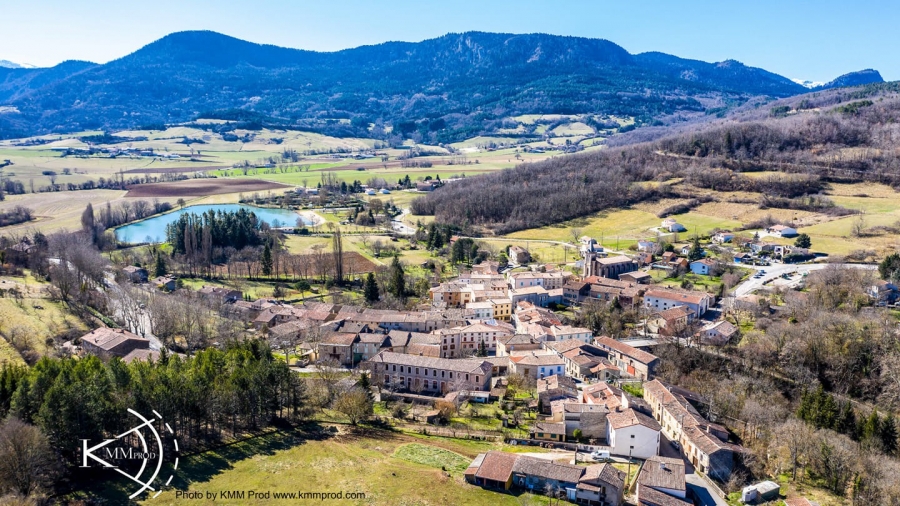 Above: the town of Puivert, where Occitania is located.

The 'dualistic' Cathar philosophy, - associated with the Bogomils of the East - and said to have emerged simultaneously across large parts of 12th and 13th century Europe - eventually established its main influence in the Occitan region of south-west France, where it was ruthlessly persecuted (almost to extinction) by the Roman church. It is our understanding that the Cathars were the spiritual descendants of Mary Magdalene and Jesus Christ, continuing on The Way, long before the Church turned it into an unrecognisable 'establishment'. Our itinerary also includes some of the famous Black Madonnas and Magdalene images celebrated in this region.
We live in the Cathar Heartlands of Southern France, home of the Mary Mysteries and land of Grail Legends. This immense feminine vortex is a portal of transformation. A place where a life-changing experience can always be guaranteed. It is believed that Mary Magdalene took refuge in this area and spread her secret teachings to the people of this mountainous sanctuary. This land is teeming with her presence and the Faith still lingers on...
Possible Adventures:
Montsegur (last fortress of the Cathars)
Soularac (sacred mountain of the Cathars)
La Cite Carcassonne
Cathar Initiation Caves
Forgotten Cathar Villages
Baptism Site of Mary Magdalene
Throne of Isis
and lots of secret places that are off the beaten track...
 
Every morning Anaiya will initiate the Inner Journey with a Kundalini Yoga Class to summon forth the Mystery and open us up to its presence, while Pete will guide the Outer Journey taking us to the mystical gateways where seemingly two worlds overlap. These places cannot be found on the tourist trails and can only be found if it is 'your time' and with a trusted guide. During our days together we will weave together a week-long, real-life adventure, returning you back to the world, forever changed and forever faithful…to your own Grail Quest.
---
HER Grail Quest

I have been exploring these mysteries of Sacred France for over twenty years and my journey has been one of wild transformation, filled with magic and mysticism, and steeped in some of the most inspirational stories in our human history. During this week together our intention is to bring you to these off-the-beaten-track places, far, far away from the Tourists and expose you to this Mystery
For me, the Grail is real - reachable, contactable and here in Southern France. I believe the Holy Grail was a 'not of this world' artefact that belonged to an ancient feminine order that began with Eve and was once in the hands of Mary Magdalene. I believe Mary brought it here to Gaul and left in in the custodianship of the Priestesses of Isis (at Rennes les Chateau), who later rightly found its way into safe-keeping of the Cathars, who hid it moments before the crusaders slaughtered them.
I also believe this Grail calls out to those who are, and maybe once were, part of this order (men and women) and pull them once again to this land.  It is to this sacred quest that we speak and offer ourselves as trusted guides. 
If you feel part of this 'lineage' – this week sincerely is for you
---
HIS Grail Quest

There are many wonderful stories, some century's old, telling of the search for the mythical Holy Grail. There are many theories as to what the Grail literally is: a physical grail or an allegorical search for an "Inner Grail". No matter what a man's idea of what the Grail signifies, it still conjures up images of Knights, courage and codes of conduct. No matter the object of the Quest, it is the journey that brings out all the very best of the man having undergone rigorous and unexpected trials of everything from his combat skills to his moral judgements.
Come to our home, called "Occitania" here in the foothills of The French Pyrenees where such stories abound. Here castles, mysteries, legends, old forgotten pathways and much more for the modern day Knight to explore. Sometimes just the men. Sometimes with the Women too. But always with that thrill in the stomach, a spine chill from a story, a dewy-eyed from a romance or a breath taken from a suddenly opened landscape
Whether "here" or "there" the question's answer is always just out of reach…"Is the grail out there or in here?" and "What must I undergo and where must I undergo it to find the true Grail". Whether "here" or "there" like me, you'll be enchanted by Anaiya's storytelling and deep insights or quietened by my questions that bring you right back here, where you are. The combination of us both, the mystery of this land and your own good self will leave you wanting more – and you'll know where to find it.
---
Each group will be limited to 10 people.
Nearest Airports:  Carcassonne or Toulouse
Nearest Train Station: Carcassonne
Retreat Begins: 5pm
Retreat Finishes:  10am
We can pick you up and drop you off at the airport.  Toulouse is a 2 hr drive (€80) and Carcassonne 1hr (€60)
Price includes accommodation, vegetarian breakfast at home and supper at a fabulous venue and all adventure costs.
Price DOES NOT include lunch or airport transportation.