We meditate so that our minds can be sharp and alert. We chant mantras so that your souls may be ignited like candles. We walk in the light of this beauty.
—Yogi Bjhajan

Come join us in Sacred France for a time to just be you and honour your soul. The soul loves to breathe in nature, to sing, to dance so come join Anaiya and Carolyn and let yourself be nourished in this healing land. Turn off the noise of your everyday life and completely relax and listen to the song of your soul once more.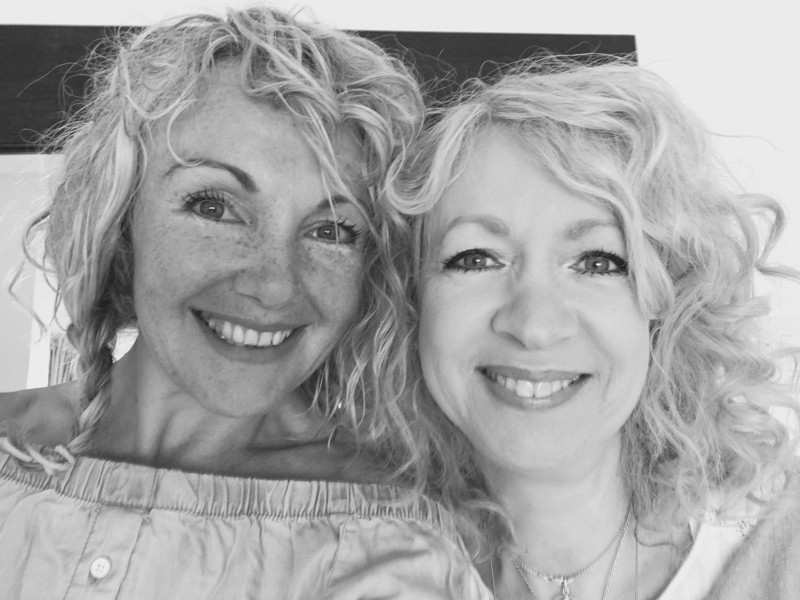 With a combination of magical and uplifting Kundalini Yoga, soothing calming Yoga Nidra, revered and sacred feminine wisdom, transformative journeys and meditations and walk in the footsteps of Mary Magdalene, the Cathars and Templers in beautiful countryside in and around Puivert. Relax, Renew and Reboot your whole system and outlook.
A typical day will start with Kundalini Yoga, either by the magnificent lake or in the beautiful quiet stillness of yoga space in Anaiya's wonderful home. A walk will follow breakfast, barefoot or otherwise to sacred sites, natural labrynths, ancient forests and faeire glades. The day could include wild Nidra outside in nature, walking meditations or simply a picnic by one of the many rejuvenating rivers and fountains in the area. Late afternoon early evening before supper we will once again meet up for guided meditations, Nidra or Kirtan.
Each day will include as much free time as you want or need to simply unwind. This is your time to relax so you guide it.
Kundalini Yoga is an ancient yoga and includes, movement, yoga postures, pranayama (breath), stretching, mudra (hand movements), mantra and meditation. The benefits of a regular practice include strengthening the nervous system, improving flexibility, and circulation, lowering blood pressure, activating the glandular system, expanding the lung capacity, improving memory and clarity (several meditations have been proved to help prevent Alzheimer's), assist in weight loss and in balancing emotions.
Anaiya will be emphasizing the bodily journey into the sacred feminine (for both men and women). Allowing "Her" vast beauty, radiance, ease and grace to descend into being.
Carolyn will be focusing more on exquisite deep relaxation and uplifting mood enhancing . Her skilled awareness of stress reduction and genuine Self-Care is second to none.
Yoga Nidra, which means yoga sleep is a totally effortless yoga practice, which is done lying down so is suitable for everyone. It promotes deep healing and relaxation and allows the body to balance at a biochemical level. There is change in the brainwaves from beta to theta and even delta and this deep physical rest allows the body and mind to repair and heal. It's effective for insomnia, stress, anxiety and depression, adrenal fatigue, posttraumatic stress, pain relief and just for a good old rest. It can help PMT and fertility. It also encourages creativity, improves productivity and even enhances memory.
The price includes breakfast and dinner, two yoga or meditation classes per day and accommodation. It does not include lunch or airport pick up.  Lunch is available in local cafes and we also go to the local health store twice a week for 'goodies'.
All will be lovingly led by Anaiya and Carolyn, sisters of the soul, who began their journey into yoga and mysticism 18 years ago and have been at different times to each other, a support, a motivator, an initiator, a guide, a guardian, a hand holder, fellow high heel wearer, laugh till they cried and cry till they laugh best friends throughout.
Join us to share the magic!
---
About your Yoga Facilitators
Carolyn Billingham
Carolyn is a Kundalini Yoga, Yoga Nidra teacher and healer. She lives in North London teaching in businesses and private classes. Having combined teaching yoga with running a busy corporate business for many years, she witnessed first hand the effects of stress and insomnia on the mind, body and spirit of colleagues, clients, friends and even herself. Watching many people turn to medication instead of meditation, she has undergone a life changing transition leaving her business to concentrate on sharing this wondrous science and being in a stronger position to better enable people to self care. Taking this care and need to the people who really need it.
Having studied insomnia and stress, Carolyn is also studying Kundalini Yoga therapy with Guru Dharam. Yoga therapy is a way to identify and treat any imbalances and conditions looking at each from a physical, psychological and spiritual viewpoint using the 10 bodies, the chakras, Chinese, Ayurveda medicine and the meridians as a guide.
Through deep rest and self soothing care and uplifting Kundalini yoga, Carolyn brings people home to their true selves.


Carolyn has a way of making yoga approachable for all types of people she can make yoga fun without detracting from the more spiritual side.
—Francesca


Carolyn is a thoroughly kind, warm-hearted person who goes above and beyond to help. Healing is her passion and I can't recommend her highly enough.
—Dawn
Anaiya Sophia
Anaiya Sophia is an independent mystic of an almost forgotten faith and teacher of Kundalini Yoga. She carries an Oral transmission from the Sacred Feminine, which she weaves into all her gatherings, opening those present to the kinds of transformational process we all long for. She has been practising Kundalini Yoga for almost 20 years, and has been teaching this sacred science for 18 years.
Her Books Include:
Open your Heart with Kundalini Yoga (Harper Collins, 2002)
Pilgrimage of Love (Lulu, 2011)
Womb Wisdom (Inner Traditions, 2011)
Sacred Sexual Union (Inner Traditions, 2013)
The Rose Knight (Lulu, 2014)
Sacred Relationships: The Practise of Intimate Erotic Love (Inner Traditions, 2017)
Anaiya lives in the Occitan region of Southern France with her beloved Pete Wilson. Their homeland is a place shrouded in the myths and legends of such ground breaking visionaries such as Mary Magdalene and the mystical legacy of the Cathar's.  As well as romance of the Troubadours and their Vision of Courtly Love. Together in union with the land, they take people on their own Grail Quest into an immersive interaction where an initiation by the Feminine Principle is almost always guaranteed.