Beloved Friends,
WELCOME to my August Love Letter. This month I am taking an energetic rest and won't be doing any 'live' calls or transmissions.
I have just finished my latest book, Fierce, Fierce Feminine and need to integrate all that has been seen, realised and written. It's been a huge awakening. Have a wonderful summer beloved friends, and see you in September with some fresh NEW downloads!

TEMPLE PASS
Receive a 12-month Temple Pass to all past and forthcoming Transmissions and Activations for a one-time payment of £144. This means you could receive all of this year's NEW work, and everything I have ever created.
From My Soul to Yours:

Receive Here
NEW! - YOGA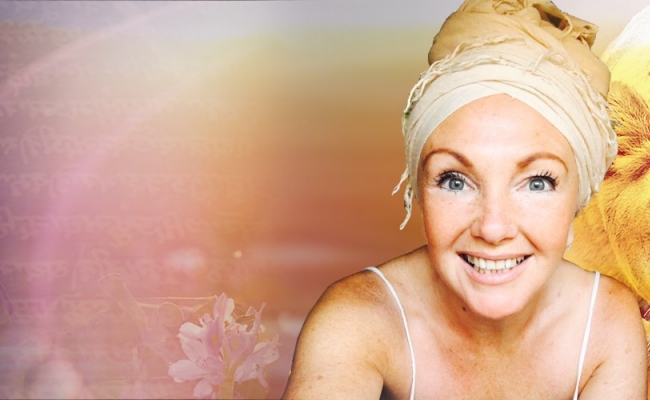 21-Day Sacred Embodiment Yoga Quest
Starts September 23 10:00 AM CET
then daily until October 14, 2018 CET
£111 for all 21 classes!
Join me at Autumn Equinox for the beginning of a 21-Day Sacred Quest. Every morning I will be tuning in with a Kundalini Yoga class designed to nourish and activate us in the places and spaces we need it most during the epoch we are now in. The focus of this practice will be Spiritual Nourishment and Deepening into Courageous Being. We shall be working with ALL the influences that can attempt to hold us back from becoming ALL that we need to become to truly play a conscious role in this time.
This kind of work won't necessarily be a tough physical practice, but rather an energetic challenge, filled with emotional release and grace. Open to All. Men, Women, Beginners, Professionals. You can either drop in with me LIVE or tune into the video later in the day.
The important part is the step-by-step momentum. This would be ideal to partake in if you feel stuck, lost, fatigued, confused, low OR if you wish for a thrust of Creative energy, Guidance, Wisdom and Vitality.
Price £111. That's £5.28 a class! And the videos are yours to keep and continue to practise from.
We will be working on Presence, Intuition, Voice, Courage, Stamina, Potency and Rootedness as our 7 main themes. This will also include Sacred Rage, Intuition, Boundaries, Safety, Sensuality, Sovereign Sexuality and Clearing the Womb.
Read more and register here:

Click here
NEW! EVENTS & RETREATS

Sacred Body Awakening Facilitator Training
September 13th - 20th, 2018 - Occitania, France, £1440
Welcome to a week-long training programme in Sacred Body Awakening with Anaiya Sophia in her home in Southern France.
The Initiation of Sacred Body Awakening is where a woman comes into contact with the Sacred Temple Codes hidden within her body. This is a whole body initiatory process into the revival of the Sacred Arts, the ancient feminine way of ecstatically marrying the erotic body with the sacred heart, in union with the soul.
One of the last women to embody these teachings was Mary Magdalene. She knew the 'ways' of opening the body, heart, and soul to the tender ecstasies of life. She knew how to love with the whole of her body in ways that not only soothed the masculine; but also, rebirthed him.
This journey of sensual, somatic embodiment brings us into contact with our unspeakable purity. The slowness of the touch loosens up the mind, shakes off our mask, vivifies our sacred purpose and makes real our soul memories and reason for being here. This long awaited union of the inner and outer parts of us explodes every sense of duality, as we discover our pre-verbal awakening into a divine being. Something the patriarchy has feared for a very long time, but the Sacred Masculine patiently longs and delights after.
This training programme will prepare you to receive the transmission that Anaiya carries. The purity, innocence, and joyfulness of authentic maturity are her hallmarks. By the time she has finished with you-you will be a polished representative of this ancient Mary Lineage.
Receive Anaiya's full accreditation, certification and blessing to continue on this work here
Read more and register here:

Click here

Sacred Body Awakening Workshops
(Women Only)
The Initiation of Sacred Body Awakening is where a woman comes into contact with the Sacred Temple Codes hidden in her body.
The essence of Sacred Body Awakening is a pure embodied path of experiencing Trust, Safty, Healing and Goodness in the presence of two others. The touch is somatic, easeful and respectful. Intuitively guiding the other into pre-natal textures that soothe, heal and comfort.
The Path of Sacred, Erotic Love is so often unclear and unlived because so few have blazed the evolutionary trail ahead of us. It takes a huge and courageous heart to walk this path, and a dependable connection with the Divine to continue to go deeper, all of which Anaiya provides in these safe gatherings as she leads the deeper into the Feminine Mystery...
Switzerland - November 15-18, 2018

Click here
Glastonbury, UK - March 25-26, 2019

Click here
Co. Wicklow, Ireland - 3rd-5th May, 2019

Click here
Fierce, Fierce Feminine:
Lifting the Veils of Reality
for Women and Men
March 24, 2019
It is time for us to listen to and respond to the call of the Fierce, Fierce Feminine. The feminine principle in both men and women needs to be given the permission and power to speak up and wield the sword of discernment. This is the moment when we act from our wisdom, cutting through denial and illusion with an authority that is unruly and loving.
Anaiya has currently just finished writing a book on this material, and so this week will be a fresh and explorative journey into this awakening possibility. During this workshop Anaiya will guide us to the places on the inside and outside to be given our permission to Speak Up and Speak Out.
This retreat is open to Men and Women. Expect to hear about sexual and spiritual predators, false teachings and teachers, how to pull the plug on abusive partners and the mechanics of narcissism and psychopaths. It's going to wild, and graceful.
NOTE… this workshop shall not only end but ground in itself in LOVE. Subjects include Sacred Rage, Authentic Voice, Sovereign Sexuality, Sorrows of the World (tales of what is really going on behind closed doors), Accountability, Restoring Our Intuition and the how the Fierce Feminine could guide us through our collective "Dark Night".
Read more and register here:

Click here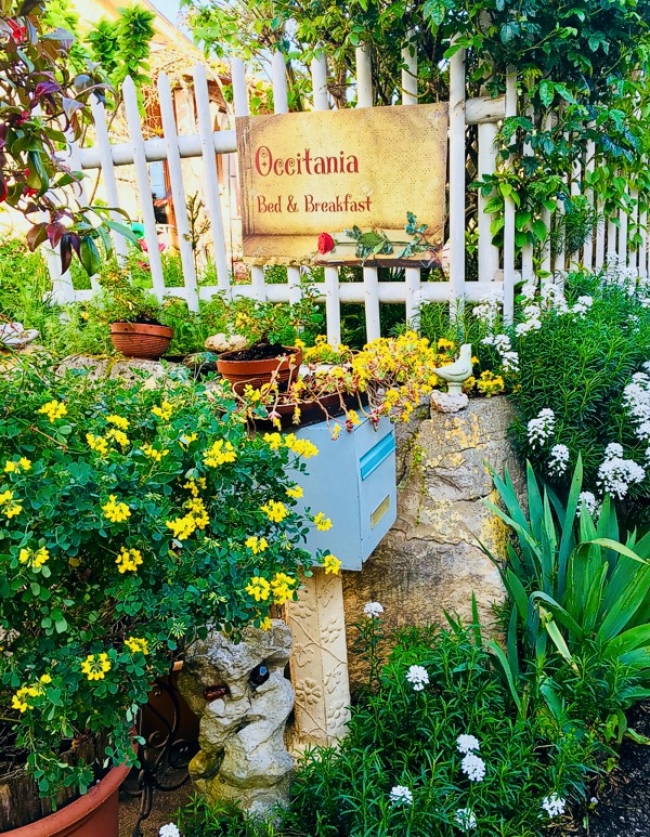 Occitania: Our B&B in Sacred France
You can always just come and stay with us!
We are also available to be your guide for the day, taking you to some of the sacred sites in our Landy, or perhaps walk you through the network of ancient Cathar pathways. We also offer overnight stays in caves and will do all to facilitate the quality of adventure/experience you are needing.
Check us out:

Click here
About Anaiya

Anaiya Sophia is an initiator of gnosis. She carries an oral tradition that stirs the remembrance of the Sophia, Isis, Magdalene lineage that throughout the centuries has preserved its spiritual dignity, without the need for permission or recognition from any other source. Her work encourages direct connection with an undeniable source and the creation of harmony between the masculine and feminine, internally and in relationship.