Beloved Friends,
WELCOME to my June Love Letter.

"If you assume that there is no hope, you guarantee that there will be no hope. If you assume that there is an instinct for freedom, that there are opportunities to change things, then there is a possibility that you can contribute to making a better world." - Noam Chomsky
To create a different world, we need to be newly enchanted with life, with nature and with one other. We need to believe that a different future is possible and that we can create it. This Love Letter is in honour of this process, this exciting new love affair that creates butterflies in our tummy and our heart to race with passion. But first, the death of the old one and the self that went with it!

TEMPLE PASS
Receive a 12-month Temple Pass to all past and forthcoming Transmissions and Activations for a one-time payment of £144. This gives you access to all the transmissions I have ever created (over 200 currently!) and all of the coming year's NEW work.
NEW! - TRANSMISSIONS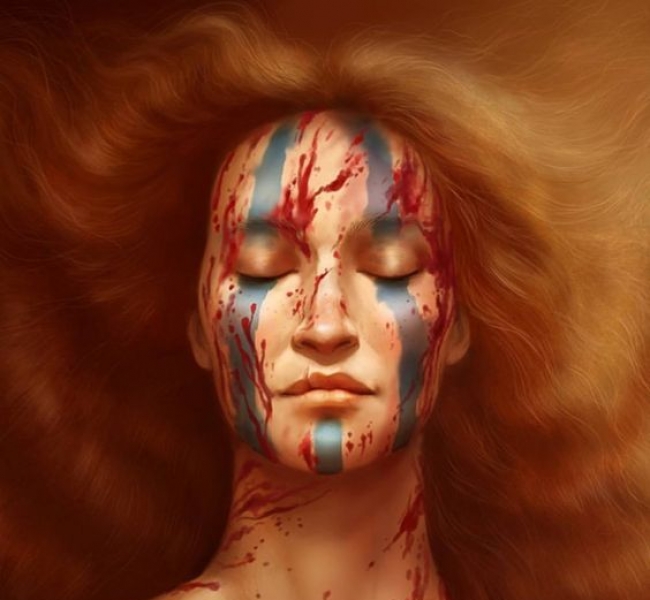 Valkyries, Wish-Maidens and Swan Maids
Full Moon, June 5th, 8pm (your location) - £11
At a time where the fear of death is so rampant - let us open instead, to the honour of facing our ultimate initiation with a Valkyrie, Swan-Maid, or Wish Maiden. During this transmission, we will move through the many layers of fear, anguish, loss, overwhelm, with a skilled, articulate, 'Chooser of the Slain'. Fierce women who consciously take our life as the great honour it is.
I feel called to bring forth an experience with intense detail, that could consciously move us through the fear of death - and with grace, toward the possibility of dying ecstatically. By fully entering the experience, we will meet the Valkyrie, experience death by the Valkyrie and come to know the tenderness she extends as we slip from this world into the next.
Please be aware that this transmission will contain great detail, it needs too (and you know I can do detail!). We live in a death phobic society, and this fear is being used as a weapon upon us today.
So I say - let's face it together!
Read more and register here:

Click here
NEW! WORDS OF WISDOM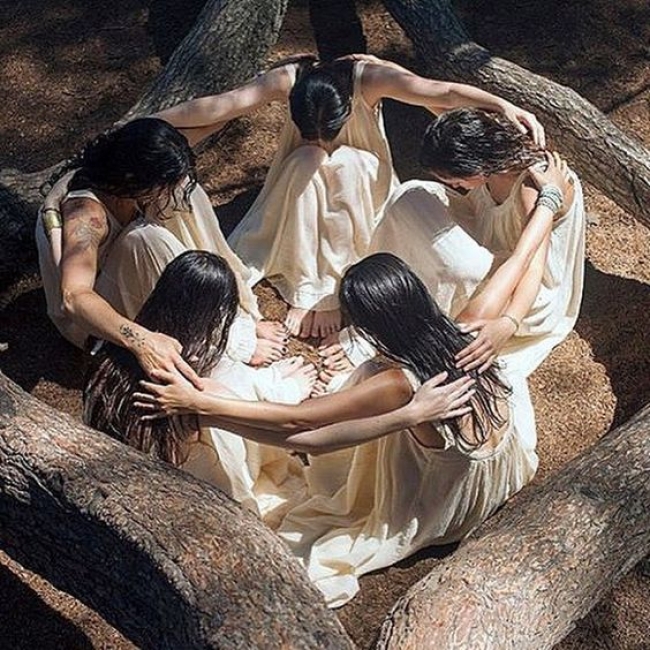 Return of the Death Doula
June 11th, 9 pm - £11
Death is one of life's most potent and sacred passages, as well as one of the most denied, ignored, and feared. To be a death doula is to serve as Priestess. This hour-long transmission/talk will take us on a journey back into ancient times, as we seek to remember this almost forgotten path. The beauty, elegance and grace of this level of work will rekindle your wisdom and longing to see the Return of the Death Doula. To be a Death Doula is to be a Priestess of Darkness, a guide through the night, the comforter in the dark.
Read More and Register HERE for your Live call-in details and
for a replay to sent to you via email shortly afterwards:

Click here
NEW!

Soul Oracle Sessions with Anaiya
Soul Oracle Deep Dive - £55
Plunge into your Soul with Anaiya, as she takes you on a journey into the absolute beauty and fierce love that You Are. Through her recorded voice, sent to you via email, she acts as Oracle, surrogate and mid-wife between here and there. She communicates what is needed for this here and now moment. As Anaiya gazes upon you or listens to your voice, in deep silence, openness and trust, incredible words come. Words from the country you were born into, unspoken words from your family, departed loved ones, words from generations to come, words from your soul family, and words from your self. If you are asking for a deep, immersive communion, a soul-to-soul transmission, a message from the shrine of your heart - then this avenue would serve you very well.
Before every session, there will be an opening prayer. Anaiya often offers a couple of transmissions and 'homework' as an aftercare gesture.
You are invited to share a photo(s) of yourself, along with a voice recording as an addition if you like. Please send onto anaiyasassistant@gmail.com.
Once received, we will confirm with you, and your recording will take between 5-10 days for delivery.
Read more and register here:

Click here
Soul Oracle In-Person Session - £55
You may prefer an in-person session on Zoom: Anaiya will work more as a sister, mother, or elder, who catches glimpses and sounds of your soul and can recall a certain range of insight. She will speak all that she senses within your soul and the many reasons you are here at this time. Perhaps the challenges you face and the medicine you bring. Anaiya will be open enough to serve whatever needs to come through.
Before every session, there will be an opening prayer. Anaiya often offers a couple of transmissions and 'homework' as an aftercare gesture.
Once booked we will be in touch with you to confirm a date. Please email anaiyasassistant@gmail.com for any queries.
Read more and register here:

Click here
NEW! - ONLINE WORKSHOPS
Priestess Blessing: Red, White and Black Path
One Day Online Workshop
NEW Moon, Summer Solstice 21st June - 11 am - 5 pm CET - £55
Many of us carry the presence of the Priestess, and many of us are hiding from that. During this potent planetary alignment, I will reveal the three main paths of the Priestess, Red, White and Black, and how the High Priestess embodies all three.
The Red Path - is Sacred Sexuality, The White Path - is Soul Redemption, and the Black Path is the Death Doula and Dakini.
The people, your people are hungry to receive your medicine. Let today be your initiation. This day will be interactive, experiential, and as close as we can get to an in-person gathering. By the end of the day, you will know which path is beckoning you, and perhaps, the readiness to say - YES!
Read More and Register HERE for your Live call-in details and for a replay to sent to you via email shortly afterwards:

Click here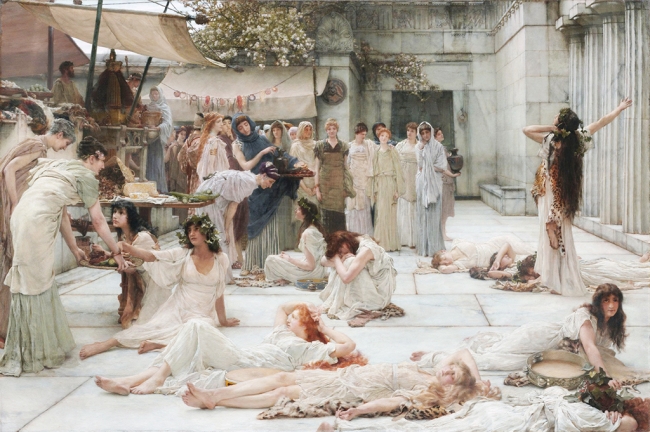 Sensual Body Awakening (One Day Online Workshop)
One Day Online Workshop
Thursday June 25th, 11am - 5pm CET - £55
On this day, Venus, our shining star of love and beauty, comes up from her retrograde journey. She carries treasure from her descent. She is deeply changed. This will be a profoundly Sensual Body Awakening day together, to honour, draw from and embody this reemergence from a 40-day descent of the soul. For the last 40-days, we have been in the Underworld, coming to know and face our dark twin sister. Surely you would have noticed this? Perhaps you saw the fears of mandatory vaccinations, the apocalyptic threat of extinction or perhaps, the warzone - that is your relationship? Now is the time to move and dance those influences out of your system and back into the grace and faith you know you carry. This body-based day together is to cultivate the centring, intelligence, union and exceptional wisdom we received in this historic meeting. There is no going back; there is no normal life to return to. We are creating day-by-day a new way of being here. Sensual Body Awakening is just that - awakening a new form of sensuality, which feeds and informs our leadership and creativity.
Join Anaiya for this LIVE and recorded one-day sensual, yogic, dance medicine. This class will be Live and Recorded and sent out to you via email.
Read More and Register HERE for your Live call-in details and for a replay to sent to you via email shortly afterwards:

Click here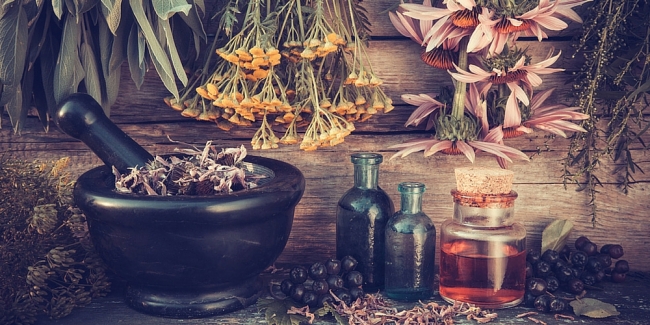 Sacred Art of Anointing
Half Day Online Workshop
Saturday, June 27th, 11am - 2pm CET - £33
Join me for this online (and recorded) half-day workshop on the Sacred Art of Anointing. A long, long time ago, there was an ancient tradition of women who worked with sacred oils for the highest good of All. These women were called Myrrhophores, also known as myrrh-bearers or mistresses of the holy oils.
This myrrh-bearing tradition has its earthly roots in the ancient temples of Egypt and is kept alive by practitioners today. Mary Magdalene would use the oils to heal wounds of the soul and to work as a spiritual guide for those passing to the other side. Our work today will send us back to Egypt and Babylon and why these oils will bring the medicine that is needed once again.
Read More and Register HERE for your Live call-in details and for a replay to sent to you via email shortly afterwards:

Click here
NEW! Sophia Temple Oils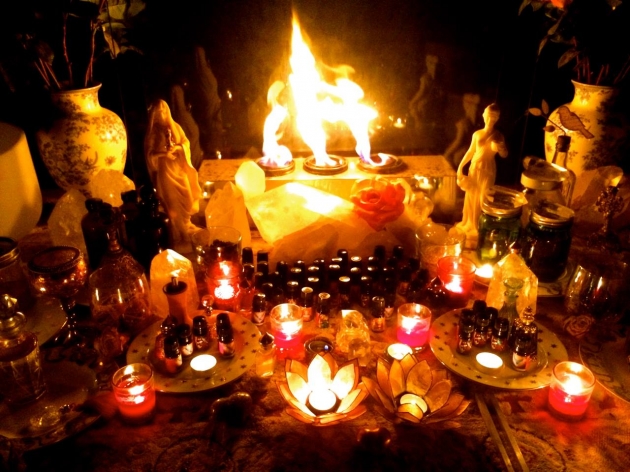 4 NEW Oils have been created and are ready to be shipped to your door!
A long, long time ago, there was an ancient tradition of women who worked with sacred oils for the highest good of All. These women were called Myrrhophores, also known as myrrh-bearers or mistresses of the oils. They were priestesses of an even older order whose time has returned and is with us once again...
Myrrhophore
High Priestess
Oracle
Shamaness
Fierce Feminine Rising
by Anaiya Sophia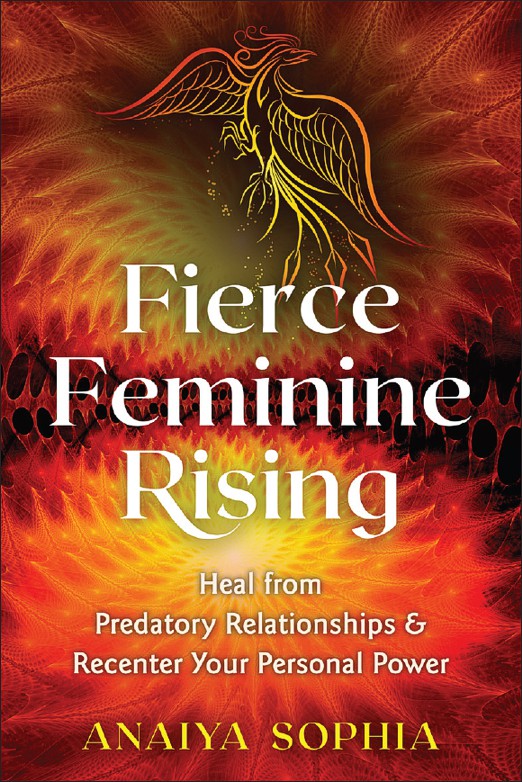 Praise for Anaiya's new book:
Andrew Harvey, Author of The Hope: a Guide to Sacred Activism and Turn Me to Gold: 108 Translations of Kabir
"The 'real' Fierce Feminine lives life ablaze with shattering discrimination, deep passion, and heartfelt openness. Like a fiery phoenix, She is rising all around us. Anaiya Sophia's latest book captures a slither of this fire, yet it's enough to set your whole existence aflame. Don't just read it, allow the wild love of the feminine to inspire you to Sacred Activism."
---
Jill Angelo, Author Sacred Space: Turning Your Home Into a Sanctuary
"This is a galvanizing account of the dark feminine, passionate, wise and necessary."
---
James Twyman, NY Times Bestselling Author and Peace Troubadour
"Fierce Feminine Rising is without doubt Anaiya Sophia's greatest work to date. Every generation has its way-showers, who navigate the fringes of consciousness and bring it to us all. This is what Anaiya does best, but I never read a body of work so alive and transformative as this. This is her game-changer."
---
Pia Orleane, Ph.D., author of Nautilus Gold Award–winning Sacred Retreat: Using Natural Cycles to Recharge Your Life
"In blazing terms, Anaiya Sophia describes the cultural overlay of misogynistic beliefs that have etched damaging patterns into our view of who we are. Calling for integrity, accountability, and honor, the feminine force as described by Anaiya Sophia invites us to annihilate our shared enemy of the Dark Agenda through fierce love for ourselves, for each other, and for our planet. This may, perhaps, be one of the most important books ever written."
---
Lee Harris, Author of Energy Speaks and globally acclaimed Energy Intuitive and Transformation Guide
"Any fierceness Anaiya possesses is always in service to the power of love and healing. This work is her passion and her calling, and this book is her masterpiece. She has pioneered the energy and message of the fierce feminine for the past two decades, and this book is arriving at the perfect time in our world and will help usher in the next wave of empowered feminine leadership."
---
Linda Tucker, CEO of Global White Lion Protection Trust
"There are two God-given forces informing the Sacred Feminine. Sometimes, being gently Madonna-like is just not enough. The Lioness fighting for her new-born cubs with every fibre of her life-giving power: fierce, tactical, uncompromising and, yes, raging - for these desperate measures are her last resort. This is the wisdom and imperative behind Fierce, Fierce Feminine where Anaiya Sophia will not shut her heart down to shadowy industries and governing forces that believe their misdeeds and malpractice against our beloved planet will go unchecked. And guess what? Mother Nature is on her side."
Order YOUR copy NOW:

Click here
FIRESIDE STORIES with ANAIYA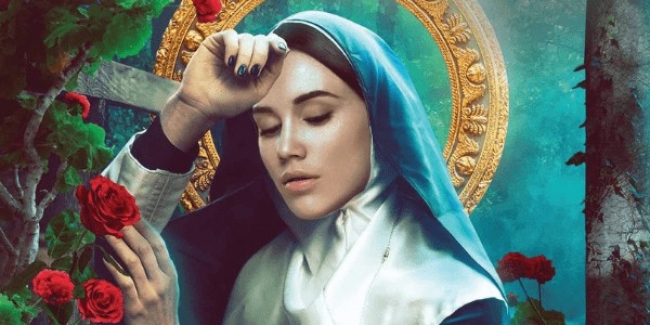 SERIES I: Goddesses, Holy Women & Mystics Audiobook
15 Episodes £55
Download or browse Series I here:

Click here

SERIES II: Goddesses, Holy Women & Mystics Audiobook
16 Episodes £55
Download or browse Series II here:

Click here
Individual Episodes available on demand £11 each
Anaiya's storyteller passion brings these 31 goddesses, holy women and mystics alive! These tales will enrich our spiritual practice and help us cultivate more courage, self-empowerment, and self-compassion for the challenges we face today. The 'must-have' audiobook will take you on a massive journey, where genuine memories, aspects of self, and deep knowing wisdom will surface.

RETREATS
Sacred Body Awakening

Facilitator Training


(Women only)
15th - 22nd August 2020 - Southern France
Welcome to a week-long training programme in Sacred Body Awakening with Anaiya Sophia in her home in Southern France.
The Initiation of Sacred Body Awakening is where a woman comes into direct contact with the Sacred Temple Codes embedded within her body. This somatic, deep, slow process will open her to gnosis, revelation and wild ecstatic freedom. This bodily wisdom emerges from our sacred origins, freeing us of shame, guilt and awkwardness. Together, as a circle of women, we will learn to touch, ignite, sound, soothe, drop, soften, ease and heal.
One of the last women to embody these teachings was Mary Magdalene. She knew the 'ways' of opening the body to the primal source. She knew how to love with the whole of her body in ways that not only soothed the masculine; but also rebirthed him. Sacred Body Awakening comforts the soul, softens all that is rigid within and births the genuine restoration of trust amongst women.
This journey of sensual, somatic embodiment brings us into contact with our unspeakable purity. The slowness of the touch loosens up the mind, shakes off our mask, vivifies our sacred purpose and makes real our soul memories and reason for being here. This long-awaited union of the inner and outer parts of us explodes every sense of duality, as we discover our pre-verbal awakening into a divine being. Something the patriarchy has feared for a very long time, but the Sacred Masculine patiently longs and delights after.
This training programme will prepare you to receive the transmission that Anaiya carries. The purity, innocence and joyfulness of authentic wisdom are her hallmarks. By the time she has finished with you - you will be a polished representative of this Awakened Feminine Embodiment of Wisdom.
Receive Anaiya's full accreditation, certification and blessing to continue on this work. This week is for 9 participants only.
Read more and Register HERE:

Click here
Come Stay With Us!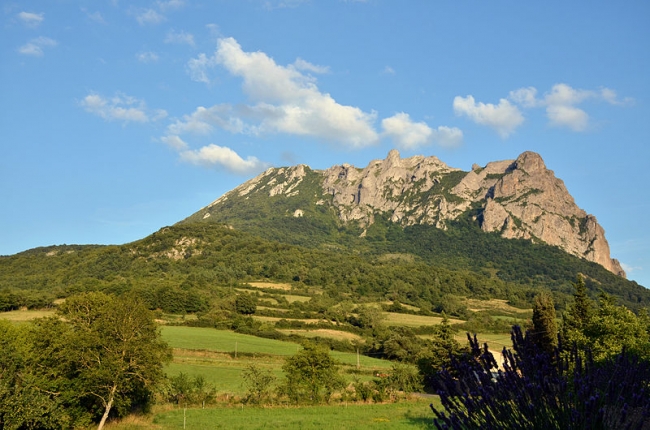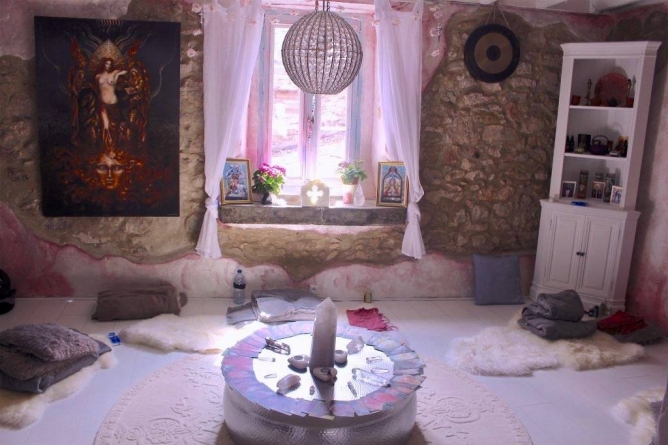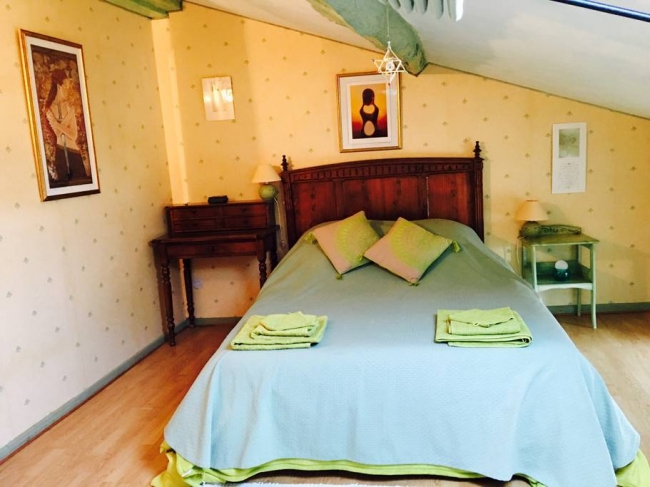 Occitania: Our B&B retreat in Southern Sacred France
Did you know that you can just come and stay with us? We can also be your guide for the day, taking you to some of the sacred sites in our 7-seater VW, or perhaps walk with you through the ancient network of pilgrim routes and Cathar pathways. Maybe an overnight stay in a cave is more of your calling? Or a day with Anaiya, receiving a Sacred Body Awakening?
Check Out our Sacred France: The Other World video
A mystical forgotten world awaits you at Occitania!

Click here
LATEST SUMMITS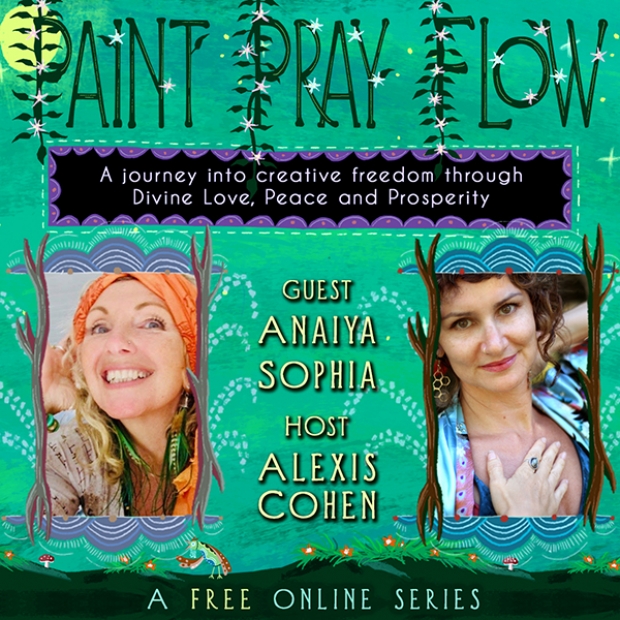 Paint, Pray Flow with Alexis Cohen
Say "yes" to your creative spirit. Join me and my host Alexis Cohen, artist and founder of Artist Ascension Academy for Paint, Pray, Flow, a complimentary interview series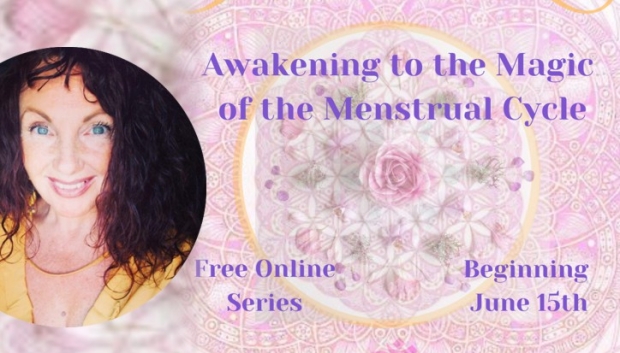 Awakening to the Magic of the Menstrual Cycle
This series is for ALL women, whether bleeding or not, no matter what stage of life they are in. During these interviews, we not only discuss the inner workings of the menstrual cycle, but also all phases of a woman's life including the initiation into motherhood as well as menopause and offer a TON of practical information that EVERY woman can use to enrich her life.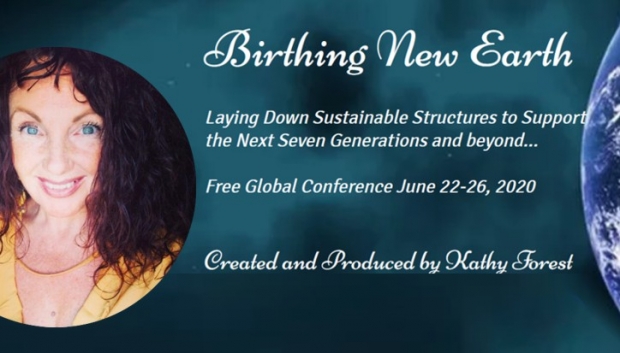 Birthing New Earth
I want to invite you to a very special Global Event that you're going to love. Birthing New Earth, airing online from June 22 - 26, has been designed to share practical tools and guidance as we begin to re-think and re-form the new world. Seasoned coaches, teachers, wisdom-keepers, and healers will gather to guide you, provide inspiration for ways that we can begin building the new world, and help you to navigate in these turbulent, evolutionary times. I'll be there, and I invite you to join us!
GOLDEN AGE VODCASTS

Episode 14 with Lalita Karoli
For It Is Written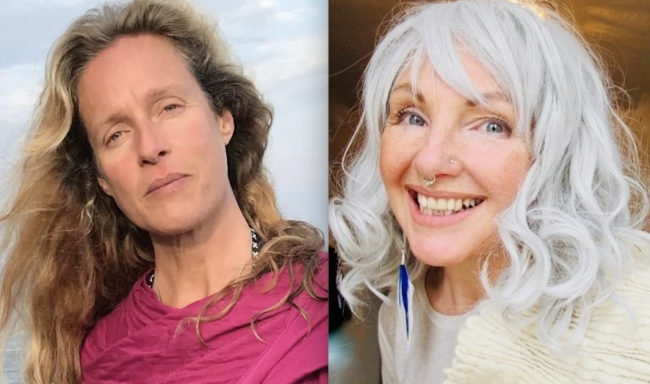 Lalita is a Galactic Shameness Astrologer like no other. She has utterly dive-bombed into my life and brought a light, like no other!
On May 13th Venus, we shall enter the Venus retrograde at Alnilam. As Innana, the Queen of Heaven will Station for her retrograde descent at the Star Alnilam. This Star the White fire of Transmutation... will guide Innana's journey to the underworld to meet the Dark Sister, Erishkigal who is crying the Funeral Lament.
I think that translates as... 'It's only going to get worse, much worse, and much more honest, much more broken.'
You think I'm mystical and fully animated - we all need to check out Lalita - for this one is Next Level!
Episode 15 with Vanessa Jade
Sex Trafficking & Paedophilia
Vanessa Jade is a survivor of systemic child sex trafficking and ritual abuse within an elite network ofpedophiles including well-known figures. She survived these experiences mainly due to a very strong connection to the spiritual realms starting in early childhood through several near-death experiences. Her healing journey has spanned many years, many mentors, and a lot of powerful and deep transformational inner work and alchemy!
Today she is an initiated Priestess and Transformational Coach, supporting women on their healing journeys. Her work focuses on supporting women to reclaim sacred sovereignty over their bodies and their lives, by deep transformational healing of past trauma and connecting deeply into their divine feminine essence.
She is currently writing a memoir of her journey to forgiveness.
LASTEST VIDEOS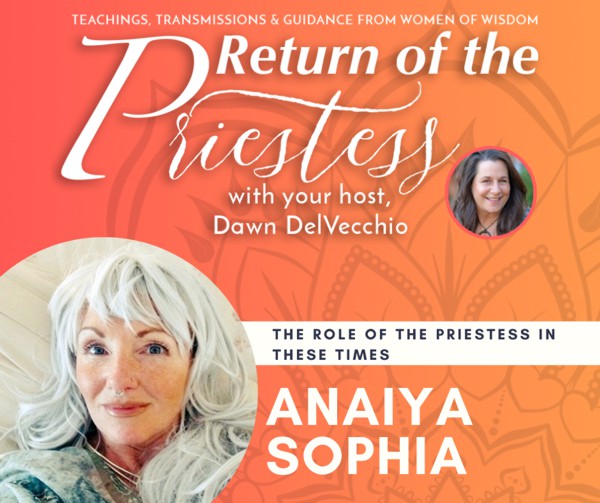 Return of the Priestess with Dawn Delvecchio
Calling the #wildwoman #priestess #goddess embodied women! At times of great change, those of the light show up to serve. We, the Priestesses have come to midwife a NEW EARTH. It's a joy to share this journey with you, sisters - Return of the Priestess - Global Feminine Activation with priestesses and #wisewoman leaders from around the world.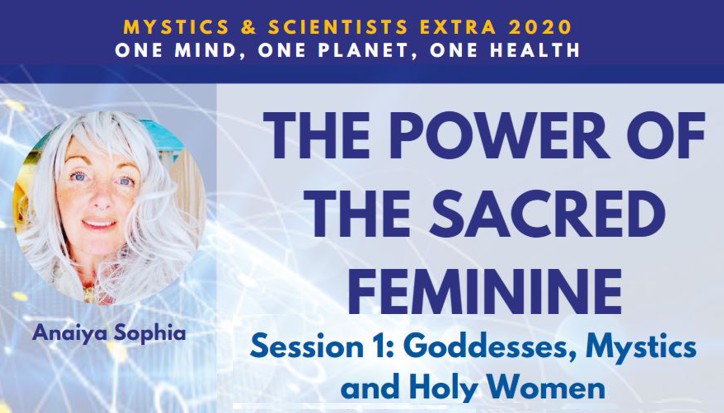 Power of the Sacred Feminine
Anaiya Sophia and Christine Page talk as part of a recent one day immersion in the power and mystery of feminine spirituality over two online sessions, presented by Mystics & Scientists,
LATEST PODCAST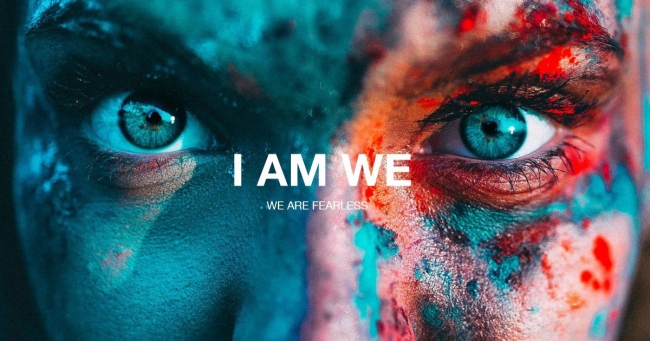 Southern France & The Sacred Prophecy with Anaiya & Pete
​Connect with the sacredness of Southern France - the land of Cathars, Mary Magdalene and Jesus and hear the disclosure of the prophecy for the new Earth from Anaiya Sophia and Pete Wilson. We chat about the disclosure of green energy agenda, lockdown gifts and challenges and possibilities for the future. We follow the synchronicity path of the Catharic history and hear the stories of Jesus and Mary Magdalenes journey to Southern France. As well as the unfolding of the Sacred Union of the sacred masculine and feminine in this time.
LATEST ARTICLE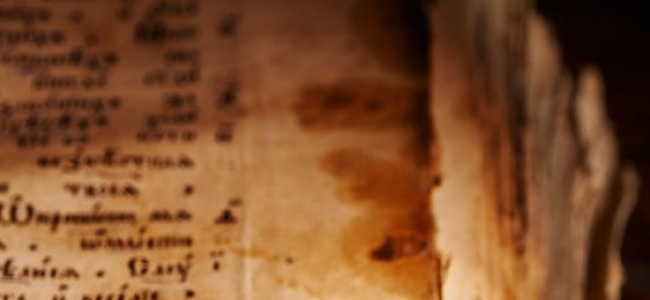 Cathar Prophecy: Light of the World
​There is a Cathar Prophecy that was spoken by the last known Parfait, Guilhem Belibaste, moments before he was interrogated and burnt at the stake in the Occitan region of Southern France, 1321. This prophecy spoke of how 'we shall return in 700 years when the laurel turns green again'. That was 699 years ago, marking 2021 as the year that fulfils this prophecy.
Many say the Cathars were the spiritual descendants of Mary Magdalene, who came to France soon after the crucifixion of Jesus Christ. Throughout Occitania, the region once known as the Languedoc, it is known that Mary's reach and impact upon the local people were as far and wide as Jesus's within the holy land.
The local people say it was Mary Magdalene who brought this 'spirit' to Gaul (France) all those years ago...
My dearest friends, thank you for reading until the very end. I hope there is something here that could comfort you during these uncertain AND gracious times.
With Open Heart and Full Trust,
Anaiya
About Anaiya

Anaiya Sophia is an independent mystic of an almost forgotten faith and a teacher of Kundalini Yoga. She carries an Oral Transmission from the Sacred Feminine Mysteries which she weaves into all her gatherings. This mystical tradition is a continuous lineage with the Feminine Principle that throughout the centuries has preserved its spiritual dignity, without need for permission or recognition from any other source. Anaiya breathes the Wisdom of the Feminine Principle into the transformational processes we long for.