Beloved Friends,
Welcome to 2021 and my January Love Letter!
This year heralds in the fulfilment of the Cathar Prophecy, whereas this month, finally opens the door to our new home - Les Contes de l'Ariege (the stories of the Ariege).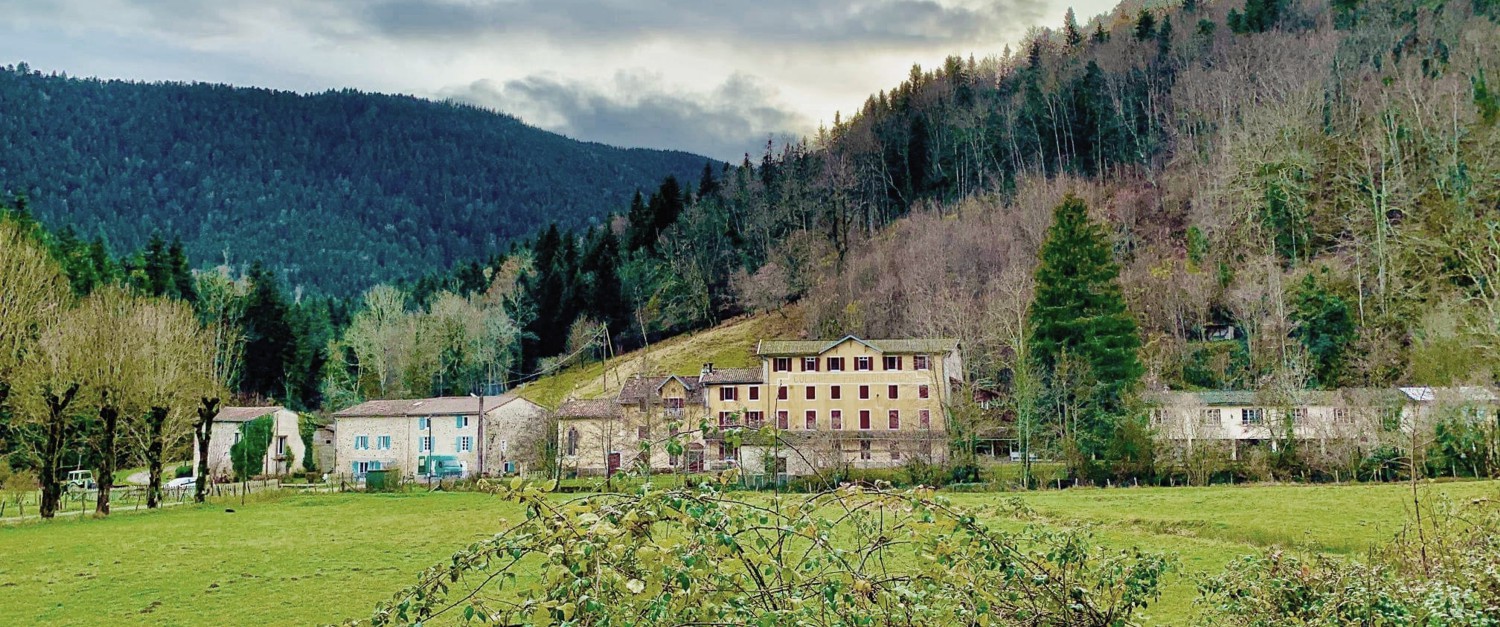 After a month of endless battering and a very, very close shave with death, it is the most beautiful thing in the world to feel the golden radiance of Jupiter fill our hearts and warm our cheeks. Like all of us, we thirst for good cheer and merriment. The dream of this being over is fading, in its place, a growing sense of genuine hospitality, generosity and care. Here at Les Contes, you will find the Notre Dame de Sophia, Le Jardin d'Eden (Pete's Permaculture Project & Food Forest), The Pump House Cafe, Ye Olde Mystical Bookshoppe and our 'Out of this World' Bed and Breakfast.
Don't forget dearest friends, March 16, will be the 777th Anniversary of the Fall of Montsegur, within walking distance of our new abode. Whereas August 21 is the actual day of the fulfilment of the 700-year old prophecy.
Just writing this fills me with joy and renewed purpose! What a time to be alive, and to be here in this part of the world!

TEMPLE PASS
Receive a 12-month Temple Pass to all past and forthcoming Transmissions and Activations for a one-time payment of £144. This gives you access to all the transmissions I have ever created (well over 200) and all of the coming year's NEW work.
NEW! - TRANSMISSIONS
This series of transmissions are coming from the radiance of the Blessed Mother's Immaculate Love for the Wild Soul.
There is a promise the Holy Mother make to us that any soul needing comfort, vision, or strength can cry out to her, and Blessed Mother will immediately respond.
Let us come together under the shelter she offers us, and receive her Immaculate Love. May we seek to remember her miraculous, fierce enduring ways as if drawn into her heart for the very first time. I desire to discover the many forms of seeking her comfort, to brush off any doctrine or religious dishonesty. Our Lady was here long before the church, and hence, does not belong to it, but instead played a role within it.
She is very much here and is astonishing quick to reveal herself.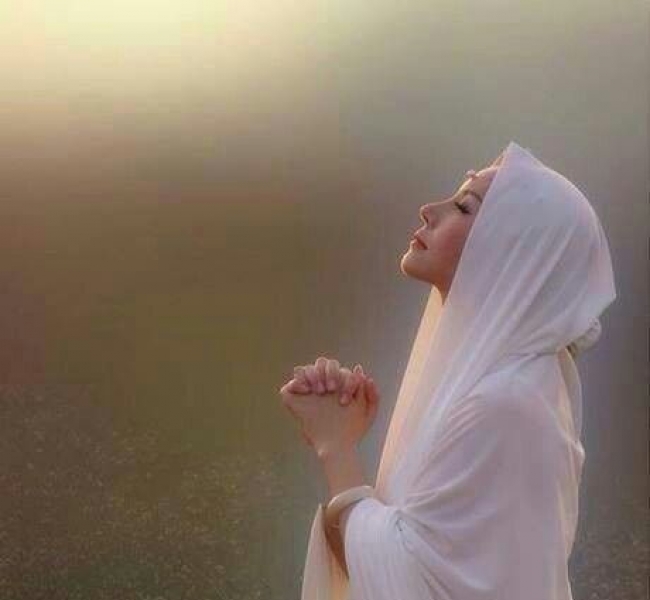 Unleashing The Power of Intercession
New Moon, January 13th, 8pm (your location) - £11
Intercession is speaking to God on behalf of another; another person, people group, situation, world event or community. Intercession is a sacrifice of our time and life's focus for the healing of another. The early Christians would often pray on behalf of others, under Jesus's direction. Prayer Warriors see themselves as engaged in spiritual warfare, whereas Dakini's from Tibetan Buddhism would make this their life's work.
We will dive deep into intercession roots during this transmission and the passion required to ignite them. Let us remember the hunger with which we once prayed, the certainty and the peace that goes with this uncompromising level of faith.
Read more and register here:

Click here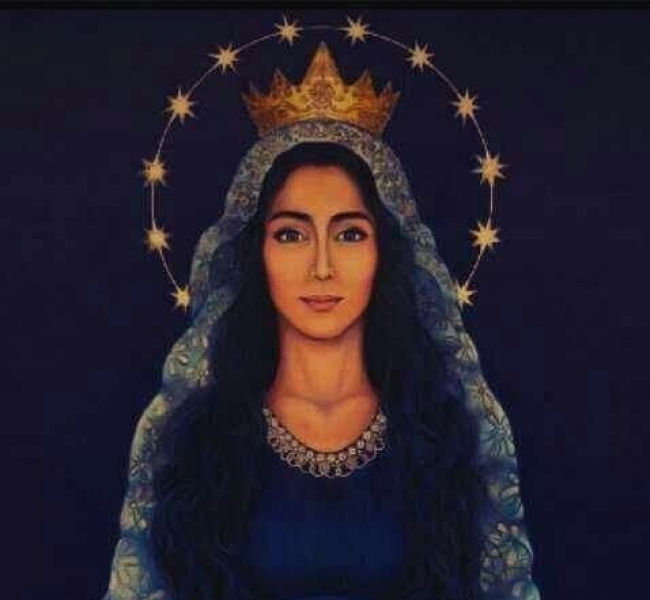 The Sophia Novena
Full Moon, January 28th, 8pm (your location) - £11
The word Novena comes from "novem" the Latin word for nine. A novena is made up of nine days of prayer and meditation, usually to ask God for special prayer requests or petitions. Novenas are an ancient tradition that goes back to the days of the Apostles. Jesus told His disciples to pray together after His ascension into heaven, so they went to an upper room along with Mother Mary and constantly joined in prayer for nine days. These nine days of constant prayer by the Apostles at the direction of Jesus led up to Pentecost - the day the Holy Spirit descended.
During this first Novena, which we will repeat for nine days, we will pray to Sophia for the Illumination and Purification of our mind. Gnosis cannot come when our reason is full noise, influence and weak from spiritual and emotional warfare.
Read more and register here:

Click here
NEW! NOTRE DAME DE SOPHIA

Ushering In The Cathar Prophecy
Every Friday, at 9pm CET
Notre Dame de Sophia. Our Lady of Wisdom.
Streaming Live (and recorded) from our Occitania home, and soon - NEW home closer to Montsegur! Notre Dame de Sophia (Our Lady of Wisdom) will be a Mass where the Great Divine Feminine Presence will be felt, and presented in such a way that we all receive and 'remember'. Every mass will have a theme and subject that is crushingly relevant to the week's events as they form. Friday, is the day of Venus, according to the Kabbalistic tradition, and so, this is our day to draw down her holy spirit and the mantel of her wisdom, to gather, the way we used to, by spring and in the forest, to bless one another and wish us peace.
Every single penny that is given will be used for the restoration of our chapel - until it is a blazing resource of Her Infinite Presence.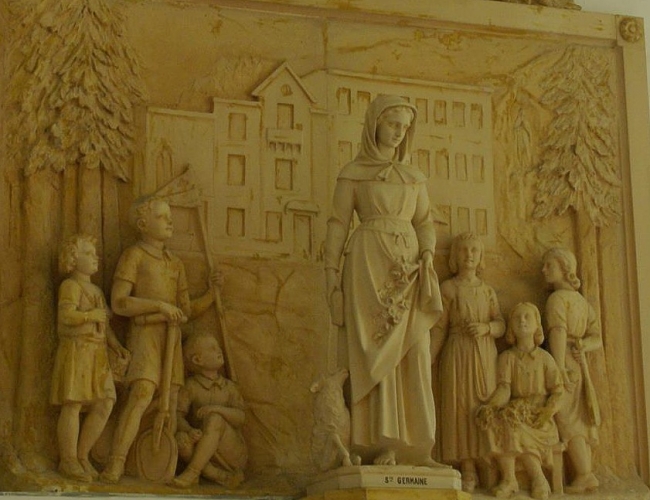 Register HERE for your Live call-in details and to participate live online and receive the recordings:

Click here
NEW!

Soul Oracle Sessions with Anaiya
Soul Oracle Deep Dive - £55
Plunge into your Soul with Anaiya, as she takes you on a journey into the absolute beauty and fierce love that You Are. Through her recorded voice, sent to you via email, she acts as Oracle, surrogate and mid-wife between here and there. She communicates what is needed for this here and now moment. As Anaiya gazes upon you or listens to your voice, in deep silence, openness and trust, incredible words come. Words from the country you were born into, unspoken words from your family, departed loved ones, words from generations to come, words from your soul family, and words from your self. If you are asking for a deep, immersive communion, a soul-to-soul transmission, a message from the shrine of your heart - then this avenue would serve you very well.
Before every session, there will be an opening prayer. Anaiya often offers a couple of transmissions and 'homework' as an aftercare gesture.
You are invited to share a photo(s) of yourself, along with a voice recording as an addition if you like. Please send onto anaiyasassistant@gmail.com.
Once received, we will confirm with you, and your recording will take between 5-10 days for delivery.
Read more and register here:

Click here
Soul Oracle In-Person Session - £55
You may prefer an in-person session on Zoom: Anaiya will work more as a sister, mother, or elder, who catches glimpses and sounds of your soul and can recall a certain range of insight. She will speak all that she senses within your soul and the many reasons you are here at this time. Perhaps the challenges you face and the medicine you bring. Anaiya will be open enough to serve whatever needs to come through.
Before every session, there will be an opening prayer. Anaiya often offers a couple of transmissions and 'homework' as an aftercare gesture.
Once booked we will be in touch with you to confirm a date. Please email anaiyasassistant@gmail.com for any queries.
Read more and register here:

Click here
NEW! - ONLINE COURSES
Cathars, Heretics & Mary
January 12th - 9pm CET - £55
With the spirit of storytelling passion, I will bring the history of the Cathars alive, by introducing you to the beautiful and glorious souls surrounding this tradition. These tales will ignite something incorruptible and ready to blaze at a time that can seem so very far from Love, Faith or Light.
During these 13 nights together, we will understand how Mary Magdalene and John the Beloved birth the Light in France, which breaks out in communities of heretical liberty across Europe. Come to know the key players, and more importantly let's bask together in their prayer and ritual, personally handed down from Mary and John.
These 'must-have' audiobooks will take you on a massive journey, where memories, aspects of self, and deep knowing will surface and bring the resources you never knew you had.
Read More and Register HERE for your Live call-in details
and for a replay to sent to you via email shortly afterwards:

Click here
FREE! - ONLINE WORKSHOP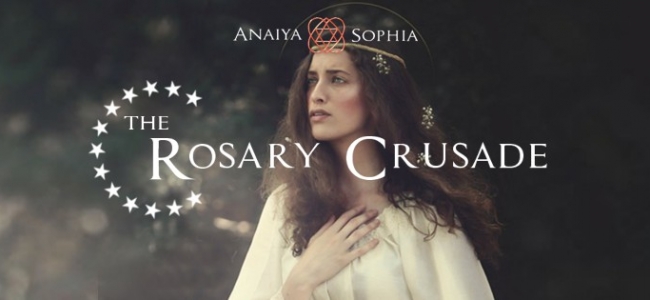 The Rosary Crusade
13 Days Free Online Workshop
Begins January 12, 6pm CET - FREE!
Join me on a 13-day Vision Quest of Praying the Rosary in a way that comes from my heart. These last days have been full of an immense urge to put together a Cathar/Sophia Rosary, as something to practise in the last days of 2020. I am piecing together original Aramaic prayers from the early Christians, as we weave the mysteries of the Sophia tradition alongside 13th C Cathar prayers from the Order of St. Esclarmonde.

** to take this course alongside the Cathars, Heretics & Mary journey would be sensationally rewarding!!**

Our hour together will have an over-lighting theme for each day. We shall be using half the time for marian/sophia stories and the remainder for prayer. Let's be open to the resurgence of this ancient practise, as we will no doubt be lead deeper to the Holy Mother for this time.

I can remember the prayers and mysteries of a past age when forests were the only cathedrals, and people would stand barefoot upon the ground as a form of worship. This almost forgotten faith which does not seek recognition or permission from any other source invites you for thirteen days to take refuge, and wait for Our Lady to appear.

All Payments will go towards the restoration of the Notre Dame de Sophia, a chapel at the bottom of Montsegur.
Sophia Temple Oils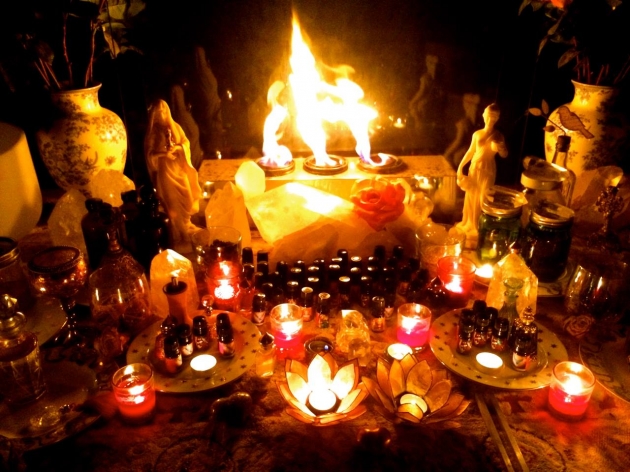 4 NEW Oils have been created and are ready to be shipped to your door!
A long, long time ago, there was an ancient tradition of women who worked with sacred oils for the highest good of All. These women were called Myrrhophores, also known as myrrh-bearers or mistresses of the oils. . They were priestesses of an even older order whose soul medicine is returning at a time similar to their own. From Magdalene to Sophia, from Holy Womb to Sacred Sexuality - choose from 14 qualities.
Fierce Feminine Rising
by Anaiya Sophia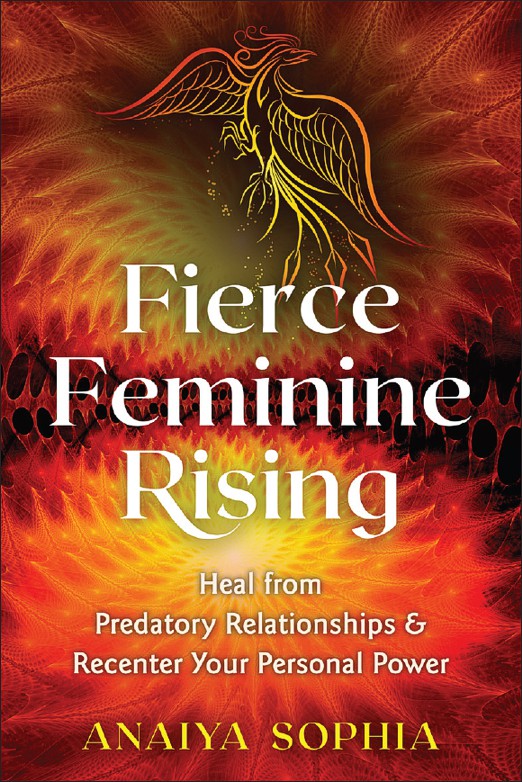 "Fierce Feminine Rising is without doubt Anaiya Sophia's greatest work to date. Every generation has its way-showers, who navigate the fringes of consciousness and bring it to us all. This is what Anaiya does best, but I never read a body of work so alive and transformative as this. This is her game-changer."
James Twyman, NY Times Bestselling Author and Peace Troubadour
Order YOUR copy NOW:

Click here
PREVIOUS STORIES with ANAIYA AVAILABLE
Anaiya's storyteller passion brings these 31 goddesses, holy women and mystics alive! These tales will enrich our spiritual practice and help us cultivate more courage, self-empowerment, and self-compassion for the challenges we face today.
These 'must-have' audiobooks will take you on a massive journey, where genuine memories, aspects of self, and deep knowing wisdom will surface.
Individual Episodes available on demand £11 each

Twin Flame Oracles:
14 Soul Stories That Rekindle Our Love
14 Episodes £55
Download or browse Series here:

Click here

Goddesses, Holy Women & Mystics
SERIES I:
15 Episodes £55
Download or browse Series I here:

Click here

Goddesses, Holy Women & Mystics
SERIES II:
16 Episodes £55
Download or browse Series II here:

Click here
FOR SALE!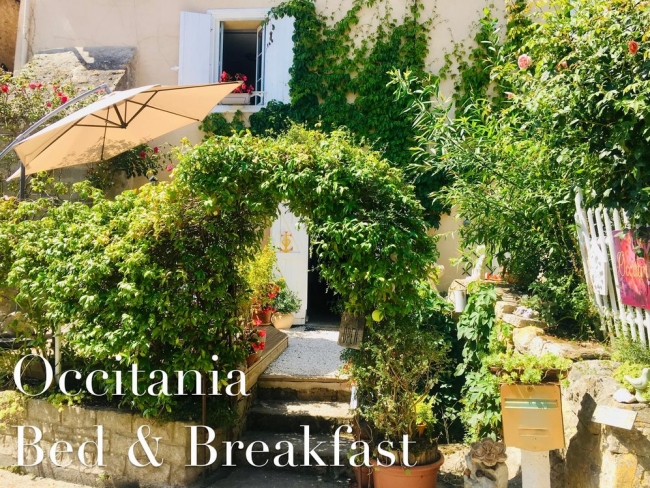 Occitania Bed & Breakfast
Yes - our most-cherished home is for sale (along with the whole business, concept and database)!
View our property sale listing - click here
YES! You can come and stay with us! We can also be your guide for the day, taking you to some of the sacred sites in our 7-seater VW, or perhaps walk with you through the ancient network of pilgrim routes and Cathar pathways. Maybe an overnight stay in a cave is more of your calling? Or a day with Anaiya, receiving a Sacred Body Awakening?
Check Out our Sacred France: The Other World video
A mystical forgotten world awaits you at Occitania!

Click here
2021 RETREATS

Sacred Body Awakening Facilitator Training
Women-only - held at Les Contes, near Montsegur, Ariege, France
11th - 18th June 2021
&
13th - 20th August 2021
Welcome to a week-long training programme in Sacred Body Awakening with Anaiya Sophia at her NEW! home in Southern France.
The Initiation of Sacred Body Awakening is where a woman comes into direct contact with the Sacred Temple Codes embedded within her body. This somatic, deep, slow process will open her to gnosis, revelation and wild ecstatic freedom. This bodily wisdom emerges from our sacred origins, freeing us of shame, guilt and awkwardness. Together, as a circle of women, we will learn to touch, ignite, sound, soothe, drop, soften, ease and heal.
I will be approaching Sacred Body Awakening from a different angle now. Knowing that this sacred gift could be the antidote to the anxiety, isolation, turmoil, and depression spread like wildfire amongst our people.
One of the last women to embody these teachings was Mary Magdalene. She knew the 'ways' of opening the body to the primal source. She knew how to love with the whole of her body in ways that not only soothed the masculine; but also rebirthed him. Sacred Body Awakening comforts the soul, softens all that is rigid within and births the genuine restoration of trust amongst women.
This journey of sensual, somatic embodiment brings us into contact with our unspeakable purity. The slowness of the touch loosens up the mind, shakes off our mask, vivifies our sacred purpose and makes real our soul memories and reason for being here. This long-awaited union of the inner and outer parts of us explodes every sense of duality, as we discover our pre-verbal awakening into a divine being. Something the patriarchy has feared for a very long time, but the Sacred Masculine patiently longs and delights after.
This training programme will prepare you to receive the transmission that Anaiya carries. The purity, innocence and joyfulness of authentic wisdom are her hallmarks. By the time she has finished with you - you will be a polished representative of this Awakened Feminine Embodiment of Wisdom.
Receive Anaiya's full accreditation, certification and blessing to continue on this work.
Read more and Register HERE:

Click here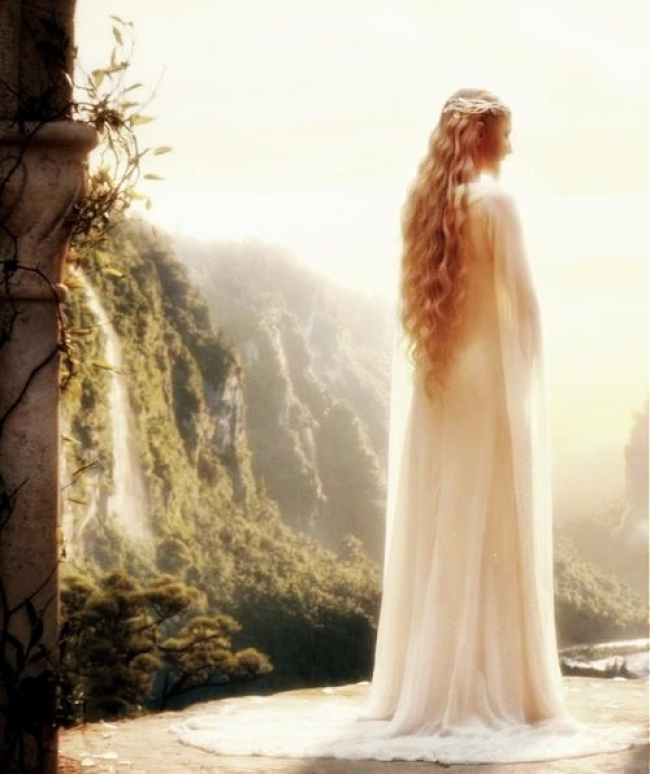 The Cathar Prophecy Retreat

We Shall Return
16th - 23rd May 2021 - Southern France
&
17th - 24th July, 2021 - Southern France
For Men and Women, Anaiya & Pete's Home, Southern France
Welcome to a week-long life-transforming Utopia with Anaiya Sophia & Pete Wilson in Southern France.

There is a Cathar Prophecy that was spoken by the last known Parfait, Guilhem Belibaste, moments before he was interrogated and burnt at the stake in the Occitan region of Southern France,1321. This prophecy spoke of how 'we shall return again, in 700 years when the laurel turns green'. That was 699 years ago. 2021 will be the fulfilment of that prophecy - and this gathering is to come together not to learn anything, but to remember - everything.
Many have been called to this region, and many more will follow. You will just know if you are one of these people. The local people say it was Mary Magdalene that brought the 'spirit' to Gaul (France) all those years ago, along with John the Beloved, the two of them transmitted the heavenly message of Love, Grace and Truth. It is said that the people of Occitania, were in a constant state of celebration, they never wore shoes, and the light of a thousand suns shone in their eyes. The mountains and meadows soaked up this merriment, this heavenly cheer and held its transmission in the land. This region is calling you now - and this day together is to Remember, Prepare and Baptise again - into the Way of Love.
LATEST PODCAST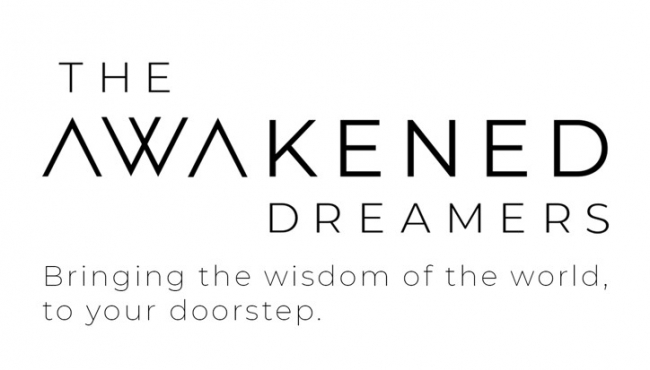 The Dark Feminine
From the Awakened Dreamers Podcast. Tune in as we explore the hidden realms of the Dark feminine and what it means to embody this divine aspect of oneself. I guarantee that you will end this episode feeling inspired & motivated as your soul will be lit with a burning flame that has been suppressed up until now.

So if you're looking for the next push-join us on our chat about:
Sacred Rage
The importance of womens circle
How to heal with women
The Dark feminine Archetypes
& much more!!
LATEST INTERVIEWS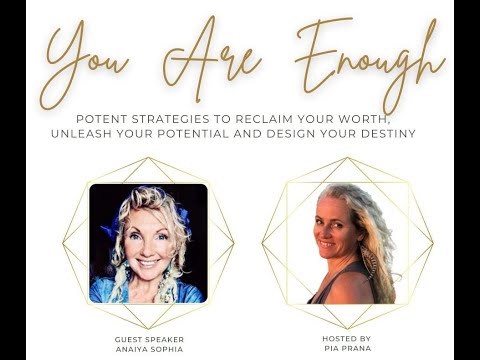 You Are Enough
Join Anaiya with host Pia Prana Muggerud and 20+ other exports at a free online video series called YOU ARE ENOUGH! Potent strategies to Reclaim your Worth, Unleash your Potential and Design your Destiny!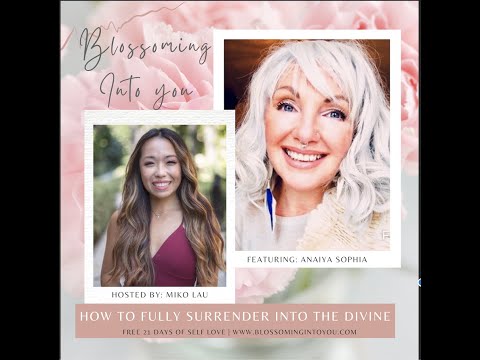 Blossoming Into You
I was extremely honored and excited to have been invited to be a featured speaker inside of the Blossoming Into You series hosted by Miko Lau.
My dearest friends, thank you for reading until the very end. My most profound prayer is that we no longer hide our light under a bushel - but rise up blazing, despite the circumstances, or perhaps, because of them!
With Open Heart and Full Trust,
Anaiya
About Anaiya

Anaiya Sophia is an independent mystic of an almost forgotten faith and a teacher of Kundalini Yoga. She carries an Oral Transmission from the Sacred Feminine Mysteries which she weaves into all her gatherings. This mystical tradition is a continuous lineage with the Feminine Principle that throughout the centuries has preserved its spiritual dignity, without need for permission or recognition from any other source. Anaiya breathes the Wisdom of the Feminine Principle into the transformational processes we long for.