Beloved Fellowship,
Welcome to my February Love Letter. I am sitting by the fire, watching a blizzard of snow flurry past the window and feeling thankful for the Shelter.
I like that word, Shelter. I love what it stands for. It stirs feelings of protection, shielding, to keep from harm and to guard against. It warms me to imagine that I (and the house) offer Shelter, especially when it comes to Spiritual Shelter.
As I move closer to my second Saturn return (age 56+), the ruthlessness of Truth encourages me to move into more of a mentorship role. By offering the wisdom gathered as a guidepost as I enter the phase of the elder, something our society desperately needs to cultivate an appreciation for. As an acting Heirophant who interprets sacred mysteries and esoteric principles, I intend to counsel the community to pursue the path of Spirit with integrity and devotion.
Dearest Friends, where to begin with this ever-growing body of work that retrieves and makes whole the personification of Sacred Wisdom? I suggest you start with a 12-month Mystery School pass granting access to all past and forthcoming Transmissions and Talks for a one-time payment of £144.
EMANATIONS
The utterance of Wisdom and Word stirs the remembrance of a continuous lineage with the Feminine Principle that has preserved its spiritual dignity throughout the centuries without the need for permission or recognition from any other source. My purpose in this life is to rediscover the early Christian sacraments and practises and to dust them off from the clutches of the exoteric church. To represent them with the tender compassion of the Feminine that can be felt and trusted.
New! ALETHEIA EMANATIONS
Emanations originate from Aletheia, an Aeon (pure, spiritual emanation), which translates as unconcealedness, disclosure, revealing or unclosedness presented in Love.
Apolytrosis: Renunciation of the New Age
Full Moon 5th February 2023, 8pm CET - £11
The word Apolytrosis is a feminine noun, which in ancient greek means a release of an enslaved person. In the gnostic tradition, it means a release from the worship of the demiurge (false power of the worldly authorities).
This release is for genuine souls ready to draw a line in the sand and step over it. Speaking and acting on behalf of this feminine noun, Apolytrosis, we will come forward with our open hands letting go of our involvement in the New Age, with the determination to close the door after us.
The purpose of this work is to forgive our participation, to tenderly understand why, and to reinstate our orientation toward that which feels more authentic and compatible with who we are becoming. The exoteric church has purposefully repressed these kinds of rituals.
Read More and Register HERE for your Call-In details and/or to receive the recording.
Holy Eucharist, as worded by Mary Magdalene
Valentine's Day, 14th February, 8pm CET - £11
The Holy Eucharist, or Bridal Chamber as it was known in Mary's time, is a ritual to unite with our Deific Double (divine other) before becoming one with the One.
Let your inner ears hear the voice of Truth through the Feminine Christ as you enter this well-known sacrament from a very different place, with a profoundly different intention. Language is everything, especially so, now at this time. These words of Truth are like seeds; they contain a fullness, a pregnancy of meaning and a dimension of relevance that comes later and becomes more apparent over time.
Read More and Register HERE for your Call-In details and/or to receive the recording. .
Sacred Ancestors of the Western World
New Moon, 20th February, 8pm CET - £11
The West mostly has yet to learn of its roots, let alone the spiritual tradition that lies at the heart of it. Almost single-handedly, they laid the foundations of chemistry, astronomy, biology, logic, philosophy and mysticism. In Western fashion, we have forgotten or discarded our predecessors as unimportant or non-existent.
Let me remind you of the wealth of wisdom that went into the making of the ancient western world upon whose flagstones we happen to stand. We can no longer do without these traditions being known to us once again, not for our sake, but for something bigger. What we are searching for is inside us, deep inside of us.
Read More and Register HERE for your Call-In details and/or to receive the recording.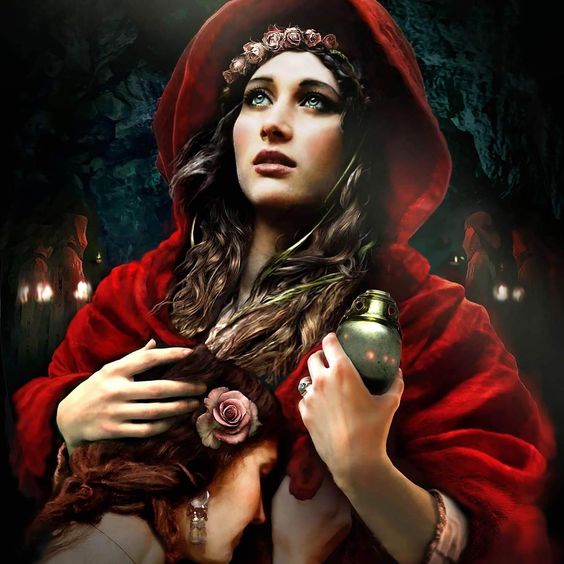 Artwork by Christian Wolfe
Mary Magdalene's Audio Guide to the South of France
13 Part Series!
Starts January 11th, 2023 - 8pm CET - £55
Listen to the 13-part Audio Guide following the steps of Mary Magdalene throughout the South of France. Her mystical Christianity focused on an intimate marriage with the divine, leaving her precious legacy concealed in the land. Mary Magdalene, who holds a field of Remembrance as Sophia Christ Consciousness, will assist in making this audio guide serve the Wildfire Apostolic Wisdom of Humankind into your soul.
Gorge de Galamus
February the 11th at 8 pm CET, £11
Take a pilgrimage to the Gorge of Galamus, a stunning canyon, to a cave (with two springs) where Mary Magdalene once taught and preached. This area is a high-powered vortex of Celtic/Druid history.
Mt Bugarach
February the 22nd at 8 pm CET, £11
Shrouded in myth and mystery, the 'upside down' mount Bugarach holds a special place in our pilgrimage. The ever-mysterious mountain harbours many strange treasures within its deep and hidden caverns. Stargate to other dimensions, home to an ancient dragon, and gateway to Agartha, a legendary kingdom deep underground.
Read more and Register HERE for the step-by-step making of this incredible guide that is both mystical, practical and knowledgable. These 13 calls are both Live and Recorded!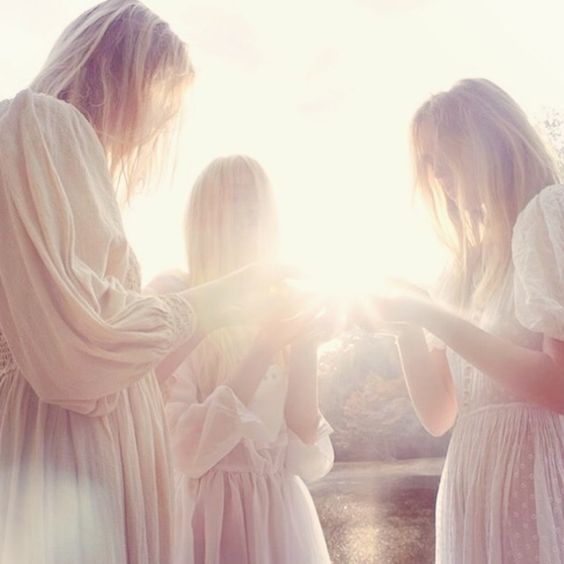 Sacred Body Wisdom: Purifying Light of Lent
February 22, 2023 - 7am CET - £55
February comes from the Latin word februa, which means purification rites, as Februus is the Roman god of purification.
In the Christian tradition, Lent is a time of fasting, self-restraint, prayer, and repentance that takes place over the 40 days between Ash Wednesday and the beginning of the Easter feast. It's 40 days when Jesus (and Mary Magdalene) fasted in the desert, resisting temptations from Satan and preparing him to begin his life of public ministry.
Let us use this purifying time to tune into a part of us that may be preparing to begin a life of public ministry or, at least, become more visible. For 40 days, I will lead a live and recorded hour-long class in a newly developed movement artistry called Sacred Body Wisdom. This deep and profoundly expansive time together will provide a bottomless and safe container to draw out of the Prima Materia, the newborn that is waiting to become.
One of my great passions is movement as medicine; for over two and a half decades, I have been exploring and mapping the body's ability to release mind patterning and traumatic memory by using movement to restore our psychological processes and emotional well-being. The wisdom within the body is fathomless in its ability to transform, transmute and heal.
By engaging with this pure feminine approach (left-brain), Sacred Body Wisdom will light the path to:
Trauma and Nervous System Health
Somatic Psychology
Shadow Work
Somatic Dance Therapy
Female body Intelligence
Embodied non-duality
Embodied Eldership
The Deep Feminine Mysteries
Body Sovereignty
Menstrual Cycle Wisdom
Menopause Wisdom
Accompanying us will be the most exquisite music, drenched with depth and deep feeling. These classes are for all ages, all genders and all levels of fitness.
Read More and Register HERE for your Call-In details and/or to receive the recording.
NOTRE DAME DE SOPHIA
Notre Dame de Sophia is a fully restored chapel in the French Pyrenees nestled in an emerald-green valley below Montsegur (the stronghold of the last Cathar community). Situated at the confluence of two rivers and beside a holy spring, those who strongly resonate with the Feminine, especially Mary Magdalene, will discover a Gnostic tradition firmly rooted in her Presence.
Soul Oracle Deep Dive - £55
Recorded and sent to you via email.
Plunge into your Soul with Anaiya, as she takes you on a journey into the absolute beauty and fierce love that You Are. Through her recorded voice, sent to you via email, she acts as Oracle, surrogate and mid-wife between here and there. She communicates divine guidance for this here and now moment, If you are asking for a deep, immersive communion, a soul-to-soul transmission, a message from the shrine of your heart - then this avenue would serve you very well.
You are invited to share a photo(s) of yourself, along with a voice recording as an addition if you like. Please send onto anaiyasassistant@gmail.com.
Once received, we will confirm with you, and your recording will currently take up to 21 days for delivery.
NEW! SOPHIA Temple Oils

A long, long time ago, there was an ancient tradition of women who worked with sacred oils for the highest good of All. These women were called Myrrhophores, also known as myrrh-bearers or mistresses of the holy oils. They were priestesses of an even older order whose soul medicine is returning at a similar time.

Black Madonna Temple Oil

Lovingly infused using water from the Source de Belisama at Les Contes.
Anaiya's Wardrobe T-SHIRTS
All garments are hand-made and printed in the U.K. using 100% biodegradable, water-based organic inks on 100% cotton teeshirts and hoodies.
New 2023 WORKSHOPS WITH ALETHEIA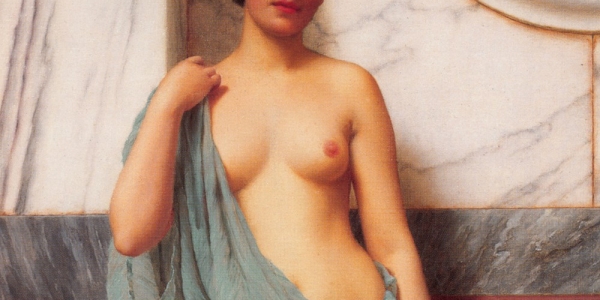 Sacred Womb Awakening: Love, Language, Lineage
Mullaghbawn, Ireland
24th - 26th of March, 2023
Sacred Womb Awakening: Love, Language, Lineage
Skeeter Park, Co Wexford, Ireland
April the 1st-2nd, 2023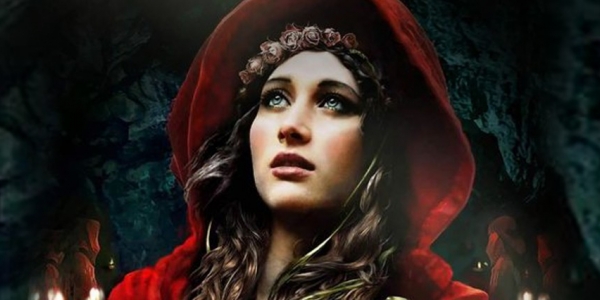 Sacred Body Awakening 3-Day Workshop
The Shift - Budapest, Andrássy út 35, 1061 Hungary
29th April ??" 1st May, 2023
New 2023 RETREATS WITH ALETHEIA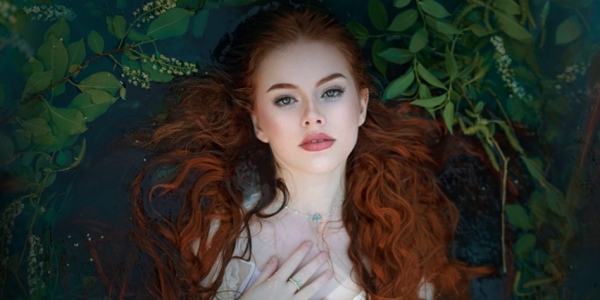 Epinoia Easter Retreat: The Beauty of Truth
Les Contes, French Pyrenees
April 5th-10th, 2023
Join Aletheia and a small group of like-minded souls for a deep wisdom immersion during Easter in her home in Southern France. Epinoia is a Gnostic word for Insight (go in, to see). It can also be translated as "wisdom" in the modern sense of the word. With it, one can gain Gnosis.
My dearest friends, I am rediscovering a beautiful truth, which I am enlivened to share! My rediscovery of the Gnostic worldview lost over several centuries provides humanity with an essential reorientation for the evolution of our species in these extraordinary times. We will move through Easter in a Wisdom Mystery School during our time together, allowing ourselves to change slowly over time and collectively realign with our Root.
Sacred Body Wisdom
Epinoia Transmissions
Sophia Teachings
Holy Sites of the Order of the Dove
Sacred Body Awakening
Join me on this Easter Pilgrimage
Sacred Body Awakening
Facilitator Training
£1995 (all-inclusive price 7 day retreat)
Join me and other like-minded souls for a week-long training programme in Sacred Body Awakening in my home in Southern France. Sacred Body Awakening is a continuum that keeps on going, changing slowly over time, and is cohesive with evolution. Conceived on the Mount of Beatitudes after falling to the ground, I knew this was a sacred blessing from Christ to be shared profusely at this time.
This somatic, deep, slow process opens us to the revelation of a profound natural ability in our body where we discover that movement is the message and messenger from our ancient past and near future. Our body contains the Hall of Records, and some of us, remember how to access them. Read More and Register for this Blessing
Two big retreats in 2023! - choose from June or August below: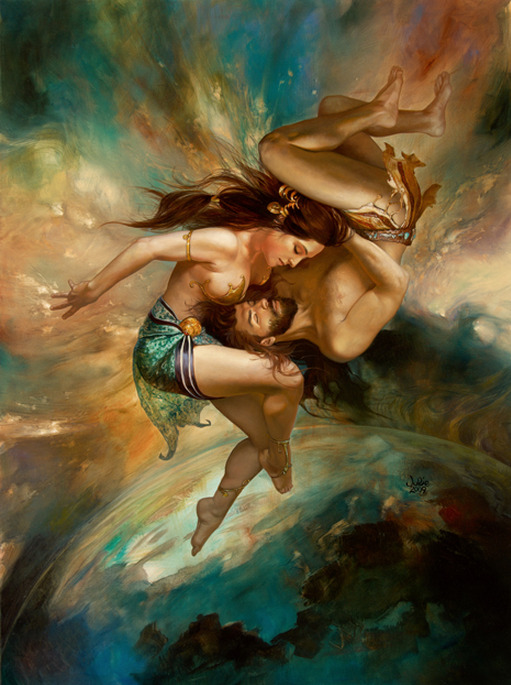 Sacred Union: Bringing Heaven to Earth
Facilitator Training
27th July - 3rd August, 2023
£1995 (all inclusive price)
Join me and other like-minded souls for a week-long training programme receiving the wisdom of Sacred Union in my home in Southern France.

Can you remember when we sat together, in harmony, in union with the land? A time when wildness and grace flowed through our bodies, and we were not separate from one another?

When my maleness did not threaten you, and my femaleness did not distract you. We had one another's back and, together, held the greater community in our hearts.

Mary Magdalene, who holds a field of Remembrance as Sophia Christ Consciousness, will be guiding this process by drawing upon early Christian, Gnostic and Jewish Mysticism.  Bringing Heaven to Earth will be a week-long retreat that gives a whole new meaning to the Sacred Union of masculine and feminine within and with others. It will be an extraordinary adventure to the frontiers of consciousness, a wild romp to the depths of your soul and a beautiful chance to plug yourself into the heart of Wisdom and begin to let your life become fragrant with her ever-present grace again.

Prepare yourself for a lasting change as this Wildfire Apostolic Wisdom enters your soul.

This retreat is open to Men and Women and will prepare you to receive the transmission that Aletheia carries of this ancient tradition.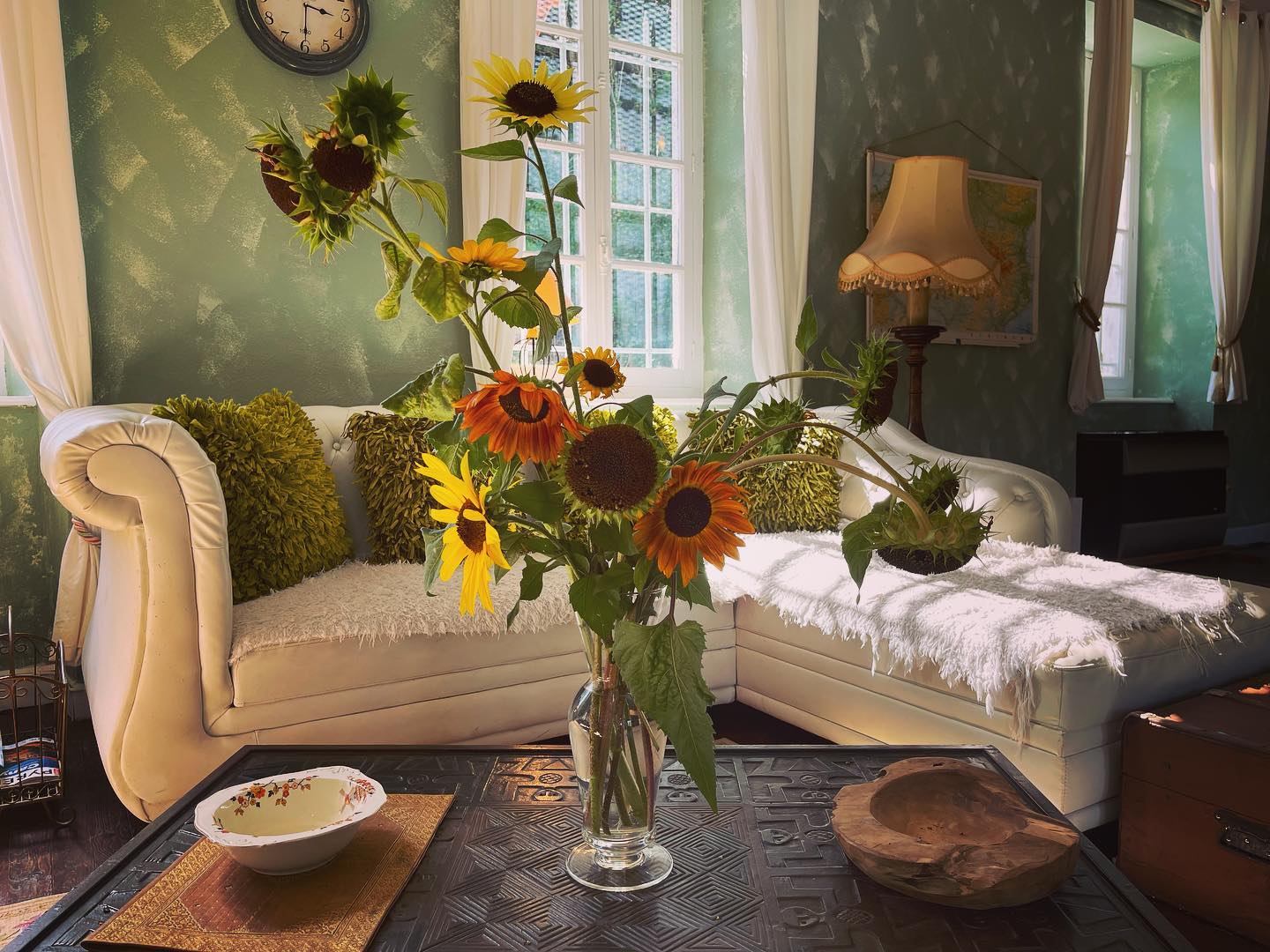 PERSONAL RETREATS
at LES CONTES
Join us at Les Contes for an all-inclusive deep-dive into the White Rose Mystery, 'the calling' that brings you towards the Pyrenees.
Join us at Les Contes for an all-inclusive deep-dive into the White Rose Mystery, 'the calling' that brings you to the Pyrenees.
I know what it's like to be called to Southern France and give up everything to follow that call. There is a powerful presence here, and it's in the land. This region, primarily where Les Contes is situated, has an ancient connection to the Sun. Montsegur, the last Cathar stronghold, was once a Solar Temple, and some local families and villages say they are the sons and daughters of the Shining Ones.
This private and tailor-made time together will satiate that calling and bring you palpably into alignment with your next step.
All-Inclusive Price - £1140
Includes:
Sacred Body Wisdom
Daily Sacred Sites
Transmissions
Vegan Plant-Based Meals.
We also have an Apothecary of Body Rituals, sacred sacraments administered to the body in the holiest expression we can reach for.
LES CONTES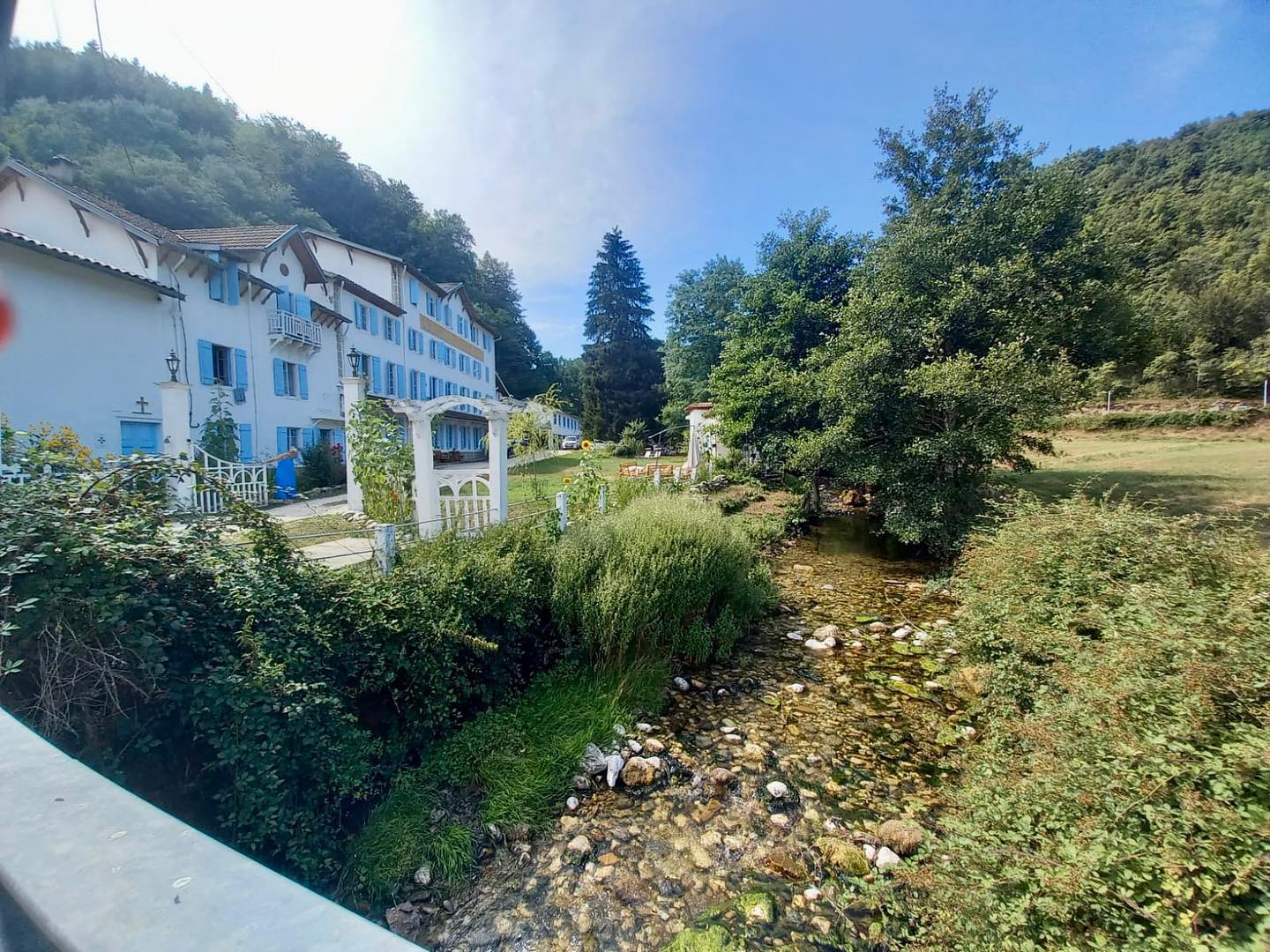 Our NEW place (Les Contes) is where you will find Notre Dame de Sophia, Seeds of Wild Love, The Red Rose Cafe (Vegan), White Rose Mystery School, La Source de Belisama and an ever-increasing Animal Sanctuary, as well as our 'Out of this World' Bed and Breakfast.
WE ARE OPEN all year round and welcoming guests!
Any time is a great time to come visit! The invitation is to drop in with our Cathar way of life. Greeting the beginning of each day with yoga, prayer and meditation, and closing it with acknowledging all the gifts that came. Staying at Les Contes would bring considerable plentitude to your heart and soul. The pace is slow, spacious, peaceful and magical. There is a gushing spring, caves, labyrinth, riverside walk and mountain to climb! Not to mention the ever-growing melange of animals and the Red Rose Cafe.
For an all-inclusive price of £1140, you could stay here for one week and experience a personal, tailor-made retreat with me. Together, we would learn to live more soulfully, connect more deeply to what is important and feel more in touch with Nature. This price includes three meals a day (vegan/vegetarian), and daily excursions to sacred places, inner and outer.

Contact us about reserving your White Rose Mystery - click here!
And don't forget to check out our Sacred France: The Other World video - click here
Feminine Empress Activation Temple

Jonita Dsouza - Exploring Femininity - featuring Sacred Pleasure Transmission with Aletheia
Ruby Ray Podcast: The Last Cathar Prophecy

Mystic, Minister and author of Sacred Wisdom Anaiya Sophia joins the podcast to talk about the Last Cathar Prophecy. On August 4th, 1321 at 8am, Guilhem Belibaste spoke a prophecy as he was being burned at the stake in the Occitan region of Southern France. He said, "we shall return again in 700 years when the laurel turns green again." This was 701 years ago.

As Chatelaine of Les Contes in the French Pyrenees, she's rooted in a place filled with mystery, faith, and esoteric romance. Anaiya tells the origin story of the Templars, the lifestyle of the Troubadours, and the Last Cathar Prophecy of the 700 years.

 
Thank you for reading to the end. May this year ignite for you in the direction your heart desires most dearly; I hope to see you at Les Contes very soon.
Born Anew, Awake and Ready for The Day To Come,
Aletheia