Beloved Friends,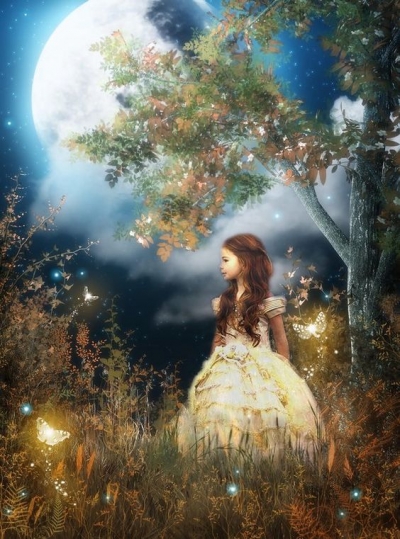 Welcome to my June Love Letter at a time in my life like no other.
Every. Single. Day. Is. Magical.
Summer is gently arriving in the Pyrenees along with the beauty, freshness and splendour of a very generous natural world. Never have I felt so happy, never have I felt so free and never have I been so grateful. The animals bring so much. This month was the arrival of the goats. Whereas next month it will be the sheep. I feel like a little girl again, where every day brings play.
My deepest wish is that one day you come and see for yourself just how healing and joyous these animals are. We don't believe in fences or how things are usually done. These animals are free - and they stay only because they want to.
Receive a 12-month Temple Pass to all past and forthcoming Transmissions and Activations for a one-time payment of £144.
New! Transmissions
The utterance of the presence (Wisdom) and word (Logos) that stirs the remembrance of a continuous lineage with the Feminine Principle that has preserved its spiritual dignity throughout the centuries without the need for permission or recognition from any other source.
Mary Magdalene: The Golden Legend Transmission
New Moon, June 10th, 8pm CEST - £11
There is a Golden Legend about Mary Magdalene that says she was 'lifted up by the angels seven times a day for heavenly food". This ascending/descending experience took place in a cave called Sainte Baume in the Provence region of Southern France.
Seven times a day? That's very interesting. Once for every chakra, perhaps?
Let's put aside this New Moon to open to this experience. I'll guide you to that cave and provide the sustenance for the wisdom to rise within you... seven times a day.
Read More and Sign Up for your Live zoom link and recorded audio file
The Five Seals: Robe of Light Transmission
Summer Solstice, June 21st, 8pm CEST - £11
The Five Seals is a baptism intended to activate Christ Consciousness of the initiate. The words used will be taken from Trimorphic Protennoia and the Secret Book of John (Cathars holy book).
This is a very, very high level ritual and will require preparation. Sign Up as soon as you can to receive the preparation needed.
This Great Work will reveal the names of the Aeons ??" the ones that lifted Mary Magdalene up seven times a day to receive heavenly food. This kind of work brings lasting change.
Register now for your live Zoom link and recorded audio file.
New! NOTRE DAME DE SOPHIA
ONLINE MASSES
Every Sunday at 9pm
Streaming Live (and recorded) from the Notre Dame de Sophia (Our Lady of Wisdom), every mass has a theme and subject that's crushingly relevant to the week's events as they form. Notre Dame de Sophia is a chapel I have restored in the French Pyrenees.
Nestled in an emerald green valley below Montsegur (the last Cathar stronghold), this chapel opens its doors to all who seek the Light of the World.
Situated at the confluence of two rivers and beside a holy spring, those who feel a strong resonance with the feminine, especially Mary Magdalene, will discover the rooted centre of her tradition.
Every single penny given will go to the restoration of this chapel.

New! FIRESIDE STORIES SERIES
Goddesses, Mystics & Holy Women III
Begins Summer Solstice, June 21st, 9pm CEST - £11

Curl up with Anaiya as you receive the Sacred Blessings from Belisama, Dame Blanche, Anath, Yvette of Huy, the Desert Mothers and many, many more. For 13-nights Anaiya will whisper the wisdom of the goddess as she nourishes our heart in this hour of refuge ??" where we can lay down our burdens, soothe our soul, and receive guidance for this time.
These hour-long fireside tales will build within us the same qualities spoken about in the stories. It's not so much about listening - but 'remembering'. If we can just allow ourselves to 'believe' as we are led into the world of the Sacred Feminine - then her medicine is ours.
Receive all 13 Series 3 Fireside Stories for a single special price, or receive your selection of individual stories by ordering your choice of individual stories.

Cathars, Heretics & Mary Magdalene Audiobook
£55
Listen last thing at night to these 13 tales, and something incorruptible and ready to blaze will ignite - at a time that can seem so very far from Love, Faith or Light.
Based on real-life people and events, these tales will reveal how Mary Magdalene and John the Beloved set in motion the birth of communities rooted in heretical liberty across Europe. Come to know the key players and sequence of events scrubbed from our history that still to this day are hidden and forbidden to honour.
This 'must-have' audiobook will take you on a remarkable journey, where memories, aspects of self, and deep knowing will surface and bring the resources, fortitude and determination to continue on that you never knew you had.
Mary Magdalene
John The Beloved
Guilhabert de Castres
Esclarmonde de Foix
Guiraude de Lavaur
Blanche of Laurac
Pierre-Roger de Mirepoix
Corba Hunaud de Lanta
Raymond de Péreille
Raimond-Roger the Comte de Foix
Esclarmonde d'Alion
Raymond-Roger Trencavel
Guilhem Bélibaste (Last Parfait)
Also available in this series...
Goddesses, Holy Women & Mystics Series I

Curl up with Anaiya as you receive the Sacred Blessings of Mary Magdalene, Thecla, The Cailleach, Kali & Mira Bai and many more. For 15-nights Anaiya will whisper the wisdom of the goddess as she nourishes our heart in this hour of refuge ??" where we can lay down our burdens, soothe our soul, and receive guidance for this time.
Goddesses, Holy Women & Mystics Series II

In the second series of Fireside Stories with Anaiya you will receive the Sacred Blessings from the Valkyrie, Pope Joan, Isis, the Amazon women and many, many more. For 16-nights Anaiya will whisper the wisdom of the goddess as she nourishes our heart in this hour of refuge.
Twin Flame Oracles

14 Soul Stories that rekindle our love. And when I say love, I don't mean romantic or sentimental love - I mean the big one, the Absolute One, the willingness to walk through flames kind of Love - which I believe is Key for this time. How do we do this when faith is so battered or masked with lip service? How do we access the Absolute Love when so many have lead us astray? How do we dare access this kind of love, when so, so many are pussyfooting around on the sidelines - utterly terrified to dare to put one toe in.
New! Anaiya's Wardrobe T-Shirts
All garments are hand-made and printed in the U.K. using 100% biodegradable, water-based organic inks on 100% cotton teeshirts and hoodies.
We Shall Return
Light of the World
Notre Dame de Sophia
NEW! SOUL SCROLLS with ANAIYA

My Dearest Friends, for one hour, I will sit beside Our Lady in her grotto next to her Earthgate. This Earthgate is one of thirteen Merkabah's that have been purposely positioned in the planet's main sacred sites; this particular one attunes itself to Montsegur, the solar temple in the South of France.
Some words cannot be spoken because the sincerity required for such a moving discourse is rare and even more challenging considering the times we are in. And yet, something so precious wishes to be said and to be made tangible. Something for you to read, hold, smell and cherish.
All my life, I have prayed, spoken, listened and written down the words from 'some other place', the place, as a child, I called Heaven. The words that, as an adult, I call grace. But now, moving here, that voice has been made magnificent and astonishingly simple and true.
Words of wisdom poised and elegantly shaped to quicken the deepest rivers of your soul. To stir, recollect, reveal and of course, heal, heal like nothing else ever before. Words intrinsically coming from the source of all love to bring you to that place where you realise who is speaking to you - is achingly close - because it is time. It is truly time to receive these words into your hand, to sleep with them, to fold into your diary, to hand down to your children and to engrave upon your heart.
Handwritten on parchment, placed inside a fragment container and posted to you, with a native flower that contains your ancestral (Cathar) blessing. Something that you can keep for your lifetime, no doubt re-reading it and always discovering something new.
Soul Oracle Deep Dive - £55
Recorded and sent to you via email.
Plunge into your Soul with Anaiya, as she takes you on a journey into the absolute beauty and fierce love that You Are. Through her recorded voice, sent to you via email, she acts as Oracle, surrogate and mid-wife between here and there. She communicates divine guidance for this here and now moment, If you are asking for a deep, immersive communion, a soul-to-soul transmission, a message from the shrine of your heart - then this avenue would serve you very well.
You are invited to share a photo(s) of yourself, along with a voice recording as an addition if you like. Please send onto anaiyasassistant@gmail.com.
Once received, we will confirm with you, and your recording will currently take up to 21 days for delivery.
A long, long time ago, there was an ancient tradition of women who worked with sacred oils for the highest good of All. These women were called Myrrhophores, also known as myrrh-bearers or mistresses of the oils. They were priestesses of an even older order whose soul medicine is returning at a time similar to their own. From Magdalene to Sophia, from Holy Womb to Sacred Sexuality - choose from 14 qualities.

Sacred Body Awakening Facilitator Training
Women-Only - Les Contes, d'Ariége, Southern France
Welcome to a week-long training programme in Sacred Body Awakening with Anaiya Sophia in her NEW! home at Les Contes in Southern France.
The Initiation of Sacred Body Awakening is where a woman comes into direct contact with the Sacred Temple Codes embedded within her body. This somatic, in-depth process will open her to gnosis, revelation and full-body aliveness. BUT we find ourselves at a different threshold now. We find ourselves in a time where touch, holding and care has become forbidden and not given. Will our species forget about the power of 'hands-on healing' and how the care from one human being to another should never be disqualified?
I will be approaching Sacred Body Awakening from a different angle now. Knowing that this sacred gift could be the antidote to the anxiety, isolation, turmoil, and depression spread like wildfire amongst our people.
One of the last women to embody these teachings was Mary Magdalene. She knew the 'ways' of opening the body to the primal source. She knew how to love with the whole of her body in ways that soothed the masculine and rebirthed him. Sacred Body Awakening comforts the soul, softens all that is rigid within and births the genuine restoration of trust amongst women.
This training programme will prepare you to receive the transmission that Anaiya carries. The purity, innocence and joyfulness of authentic wisdom are her hallmarks. By the time she has finished with you - you will be a polished representative of this Awakened Feminine Embodiment of Wisdom.
Receive Anaiya's full accreditation, certification and blessing to continue on this work.
Sacred Body Awakening Facilitator Training

11th - 18th June 2021
Sacred Body Awakening Facilitator Training

13th - 20th August 2021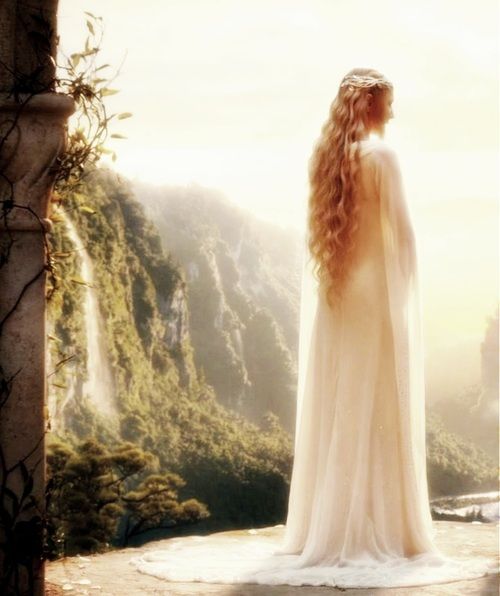 The Cathar Prophecy: We Shall Return
For Men and Women - Les Contes, d'Ariége, Southern France
16th - 23rd May 2021
Price: £890 (Couples £1700)
Welcome to a week-long life-transforming Upotia with Anaiya Sophia and Pete Wilson in their NEW! home in Southern France.
There is a Cathar Prophecy spoken by the last known Parfait, Guilhem Belibaste, moments before he was interrogated and burnt at the stake in the Occitan region of Southern France,1321. This prophecy spoke of how 'we shall return, in 700 years when the laurel turns green'. That was 699 years ago. 2021 will fulfil that prophecy - and this gathering is to come together not to learn anything, but to remember - everything.
Many are called to this region, and many more will follow. You will know if you are one of these people. The local people say it was Mary Magdalene that brought the 'spirit' to Gaul (France) all those years ago, along with John the Beloved, the two of them transmitted the heavenly message of Love, Grace and Truth. The Occitanian people were in a constant state of celebration, they never wore shoes, and the light of a thousand suns shone in their eyes. The mountains and meadows soaked up this merriment, this heavenly cheer and held its transmission in the land. This region is calling you - and this week together will be to Remember, Prepare and Rise again - into the Way of Love.
Price includes accommodation, breakfast and supper, and all activities.
Our day will begin with Movement and Prayer, followed by a walking visit to sacred Cathar sites, and finishing in the Notre Dame de Sophia. You days will be full of Cathar Life!
FRANCE B&B OPPORTUNITY - FOR SALE!
Yes - our most-cherished home is for sale. This might be your opportunity to get established in the thriving French B&B market!
Purhcase price includes entire business, concept and contact database.
WELCOME TO OUR NEW HOME
Les Contes
Our NEW place (Les Contes) is where you will find Notre Dame de Sophia, Seeds of Wild Love, Yoga Haven, The Pump House Cafe, Ye Olde Mystical Bookshoppe, Rockstars Animal Sanctuary, as well as our 'Out of this World' Bed and Breakfast.
We are now fully open and welcoming guests!
The house has 19 bedrooms, so your safety and comfort can be guaranteed. We consider ourselves to be a COVID friendly environment with private bathrooms and plenty of space. We shall go the extra mile to ensure your safety and keep our numbers low.
Anytime is a great time to come visit! The invitation is to drop in with our Cathar way of life. Greeting the beginning of each day with yoga, prayer and meditation, and closing it with acknowledging all the gifts that came. Staying at Les Contes would bring considerable plentitude to your heart and soul. The pace is slow, spacious, peaceful and magical. There is a gushing spring, caves, labyrinth, riverside walk and mountain to climb! Not to mention the ever-growing troupe of Rockstar animals.
Our vision is for Les Contes to hold the essence of Cathar life. A place where you can stay and taste the lingering flavour of what was, is, and ever shall be.
We could also be your guide for the day, taking you to some of the sacred sites or perhaps walk with you through the ancient network of pilgrim routes and Cathar pathways. Maybe an overnight stay in a cave is more of your calling? Or a day with Anaiya, diving into the immense healing available in this region.
And don't forget to check out our Sacred France: The Other World video - click here
WorldStory Festival 2021

I invite you to join me and other powerful wahshowers to a powerful, loving, magical, moving festival, where we heal our collective wounds, transform our mutual pain into soul art, sing into the heart of love and create a whole new era, where the fear of death can no longer control humankind. Celebrating the ancient prophecy that the ElvenHearts would one day return, the theme for this year's Worldstory festival is the fate of the Cathars and the cosmic rebirth that the prophecy heralds.

Starts June 18 - click here
The Awakened Mother Show

Every day you devote yourself to your family, to your partner, to your friends, to your job. Yet you know there's something missing… Self-devotion!!!

If this sounds like you, then join me at this fantastic online summit hosted by Isabelle Bridges supporting mothers to become skillfully lucid and empowered in the dream of daily waking life!

Starts June 21 - click here
Free Gift: Channelling from the French Pyrenees

As part of the Womb Oracle Journey Summit, Anaiya channelled this message - now available for free access on her website!

Listen now - click here
My dearest friends, thank you for reading until the very end. I do hope we get the chance to welcome you here - this safe haven of beauty.
With an Open Heart, Full Trust and Learning to Live this New Way,
Anaiya xx