Beloved Friends,
WELCOME to my June Love Letter being written in-between the sobs and gasps of holy melt-down as I listen to Tasha Cobbs Leonard crying out to God, with her everythingness!
Her wild, holy passion strikes at my heart because I know - I have a similar calling, I have to be brave enough to express the full velocity of my soul. I, we are being called. Goodness. Godness is Calling.
In this time when the darkness is gathering, so too, is the Light. With tears in my eyes, I know that the Gods and Goddesses of our past are reaching out to us at this time. Grace upon grace our ancestors are gathering, the animals we have loved walk with us, the elements remember our countless recognitions, our soul family gathers, as the spontaneous kundalini awakenings, once secretive wisdom and plant medicines all place themselves within easy, but initiatory reach. Everything, yes, I mean everything is coming together to swirl and alchemise and create a wholly new divine human being. But by golly, we have to be active, we have to jump in feet first, with a wild and mad surrender crying out :
In the Name of LOVE - Break Every Chain!

TEMPLE PASS
Receive a 12-month Temple Pass to all past and forthcoming Transmissions and Activations for a one-time payment of £144. This means you could receive all of the coming year's NEW work, and everything I have ever created.
From My Soul to Yours:

Receive Here
NEW! - TRANSMISSIONS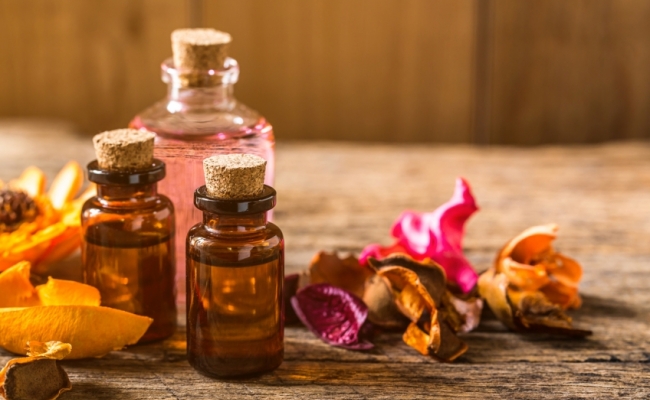 Mryhh: Holy Fire of the Shekinah
11th June, 8pm - £11
During this transmission, we will retrieve our wisdom of how these ancient elixirs have been used in ritual practices since time out of mind. Mryhh, in particular, has an incredible connection with the 'fire' of the Divine Mother, this ancient oil will - if you open to it - bring you to the embodiment of the Shekinah, the wild holy force of the Divine - and how it wants to move through you.
It seems the power of these oils is returning to our everyday lives, not as a modern form of aromatherapy - but as a recognised authentic priestess tradition.
The healing grace within these oils can relieve and heal us as we face the many forms of death and emotional blockage as we transverse this vulnerable and shaky time.
Read more and register here - you will receive a PDF and spoken audio file:

Click here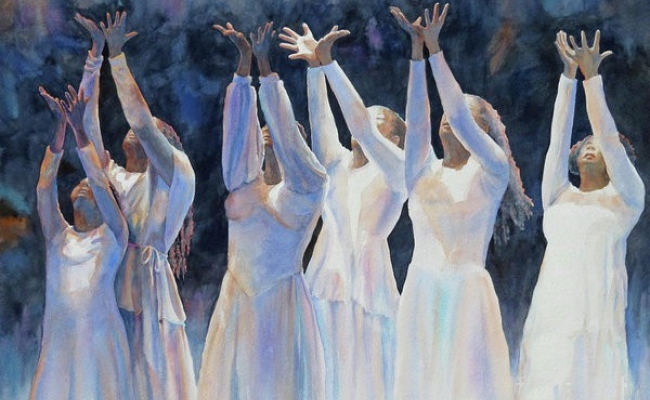 Angelica: Unspeakable Praise
Full Moon - 17th June, 8pm - £11
When I first inhaled Angelica, I went to my knees - because this was how I remembered heaven! This aroma led me to the frequency of unspeakable praise. Angelica is known for its connection with the Archangelic realm, but only when I smelt it - did I know it to be true.
This transmission will encourage and sustain our own journey into a similar revelation. This fragrance contains an angelic presence, and when we work it, we bring that heavenly quality to ourselves and other people and places. This graceful anointment brings mercy, heavenly comfort in the darkest places.
Read more and register here - you will receive a PDF and spoken audio file:

Click here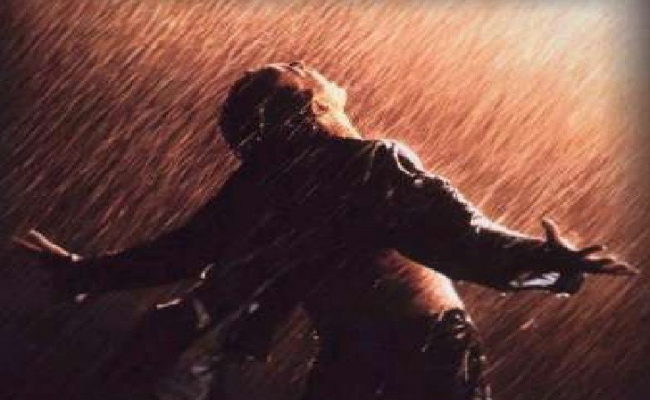 Baptism of Fire
Summer Solstice, 21st June, 8pm - £11
During this transmission my intention is to bring you to the Holy Spirit. To heal any wounds that the church or any other form of religion may have afflicted upon you, that has resulted into you becoming disconnected from the comforting, consoling grace of this ever-present healing presence.
This will be a sincere journey to the outreaching of the Holy Spirit to reconnect with you. This heavenly presence is very real, and very very close to you.
Read more and register here - you will receive a PDF and spoken audio file:

Click here
WORDS OF WISDOM
Words of Wisdom is a series of live (and recorded) talks on subjects that are current and timely. Anaiya goes deep into the subject matter and encourages the listener to 'absorb' rather than listen. These talks often lead the listener to deeper personal wisdom.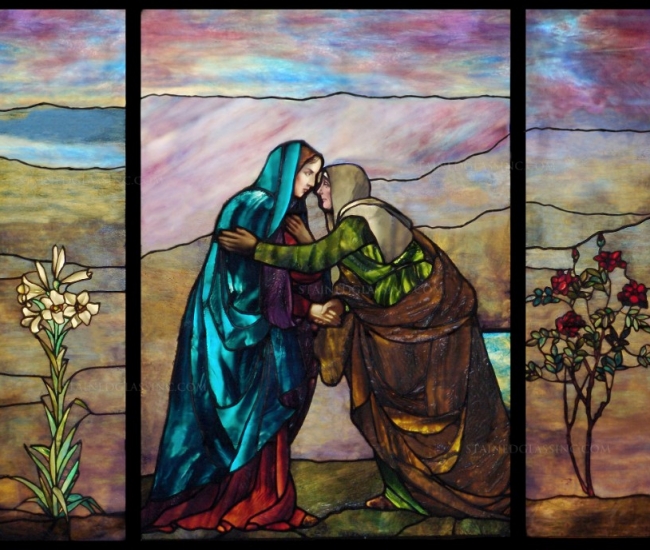 "Secrets" of the Divine Mother
Summer Solstice, 21st June, 9pm CEST - £11
The Secrets of the Divine Mother is not knowledge or wisdom, but the 144 souls, who are awakening NOW to embody Her completely at this time. This talk will speak directly to those souls as we address the fears, unworthiness, denial, procrastination and divine weight of such a realisation.
Register HERE for your Zoom Link and Replay:

Click here

Just launched!
Anaiya's Wardrobe
Based on the titles of her books, Anaiya has released a range of long and short Tees and a Hoodie for the ladies and gentlemen who align with her masculine/feminine theme.
PPrinted with 100% organic inks, Anaiya's designs featuring Fierce Feminine, Grail King, Rose Knight and also Men at Heart look elegant, noble and are bound to add some tribal gothic chic to your life!
First time offered!
Available in a range of types, sizes, and a wide range of colours, you'll find your perfect style and fit!
Visit Anaiya's Wardrobe and browse now:

Click here

NEW! Sophia Temple Oils
Fierce Feminine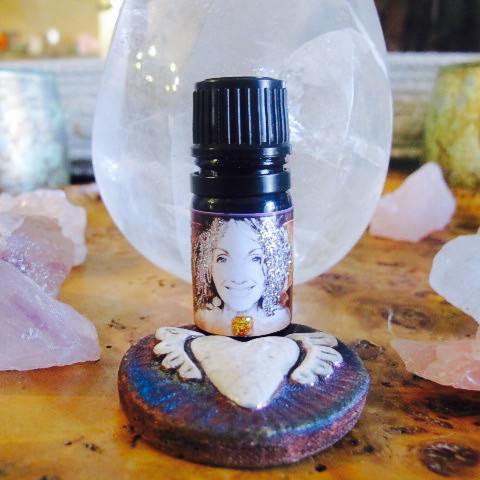 Check out Anaiya's latest oil, Fierce Feminine. This oil has been created and intended to awaken the voice, stand our ground and never ever give our power away!
Order yours here and browse the rest of the range:

Click here
NEW! ONLINE COURSES

SOPHIA Mystery School
22nd July - Mary Magdalene's Feast Day - £222
2 x hour long classes and 1 x transmission per day, LIVE and recorded
Join Anaiya for 7-days in the SOPHIA Mystery School. This is an Oral Teaching/transmission that cannot and must not be written down as it is encoded within sound and feeling. If you need to feel the Truth and are open to allow it to take you somewhere, where perhaps at times you don't want to go, then this is for you. The Notre Dame fire wasn't an event - but the beginning.
Read more and register here:

Click here
Artwork used with permission and gratitude by Brooke Shaden - https://brookeshaden.com
FACILITATOR TRAINING LEVELS I & II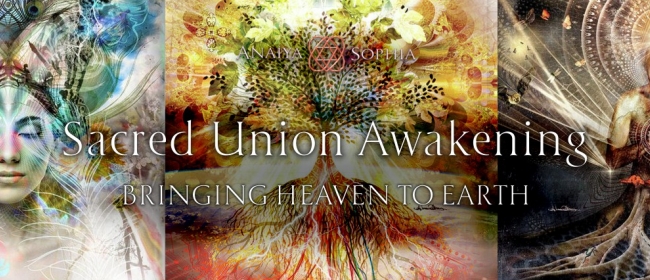 Sacred Union: Bringing Heaven to Earth
A Retreat for Men and Women with Anaiya Sophia and Pete Wilson
20th - 27th June 2019, Southern France
Since 2015 I have been working alongside women with Sacred Body Awakening in both workshop and Facilitator Training formats. It has been a wild and fast-growing success, that has literally swept the planet.
But it is not the end vision.
There is a second step and another one after that, and I am ready to take that second step with you now.
The second step is the invitation and inclusion of Men, into the same quality of work and presence. The ultimate healing between the sexes AND sexual identifications. Here is an arena where we can heal the distrust and 'games' between the sexes AND the phobias and judgments between the gay and straight (and everything in between).
As you read these words, know that I am trying to describe a 'field' of yet untapped awareness, so my words hopelessly cannot grasp what wishes to come through us. All I can say is that it is very loving, very revelatory, absolutely clean and clear, and brings the embodiment processes that are so needed in this time, to help birth our consciousness into the Divine Human, that is neither male or female, but a wild ecstatic union of them both.
For way too long the male and the female have had insurmountable issues, that hark back to our earlier civilisations and the change over from Gods to Goddesses and back again.
We are moving into a new epoch where the male and female is going to birth something together, inside of themselves and outside of themselves and this birth shall create a wholly new way of being and becoming.
This gathering is in honour of that process and the quality of healing that is needed to make this so.
If you feel called to learn/receive Sacred Union Awakening, then read more and register here:

Click here

Sacred Body Awakening Facilitator Training Level I (Women only)
15th – 22nd August, Southern France
Welcome to a week-long training programme in Sacred Body Awakening with Anaiya Sophia in Southern France.
The Initiation of Sacred Body Awakening is where a woman comes into direct contact with the Sacred Temple Codes embedded within her body. This somatic, deep, slow process will open her to gnosis, revelation and wild ecstatic freedom. This bodily wisdom emerges from our sacred origins, freeing us of shame, guilt and awkwardness. Together, as a circle of women, we will learn to touch, ignite, sound, soothe, drop, soften, ease and heal.
One of the last women to embody these teachings was Mary Magdalene. She knew the 'ways' of opening the body to the primal source. She knew how to love with the whole of her body in ways that not only soothed the masculine; but also rebirthed him. Sacred Body Awakening comforts the soul, softens all that is rigid within and births the genuine restoration of trust amongst women.
This journey of sensual, somatic embodiment brings us into contact with our unspeakable purity. The slowness of the touch loosens up the mind, shakes off our mask, vivifies our sacred purpose and makes real our soul memories and reason for being here. This long-awaited union of the inner and outer parts of us explodes every sense of duality, as we discover our pre-verbal awakening into a divine being. Something the patriarchy has feared for a very long time, but the Sacred Masculine patiently longs and delights after.
This training programme will prepare you to receive the transmission that Anaiya carries. The purity, innocence and joyfulness of authentic wisdom are her hallmarks. By the time she has finished with you - you will be a polished representative of this Awakened Feminine Embodiment of Wisdom.
Receive Anaiya's full accreditation, certification and blessing to continue on this work.
Read more and register here:

Click here
Also...
Sacred Body Awakening Facilitator Training Level I (Women only)
9th – 16th September, 2019
This week is for 9 participants only.
Read more and register here:

Click here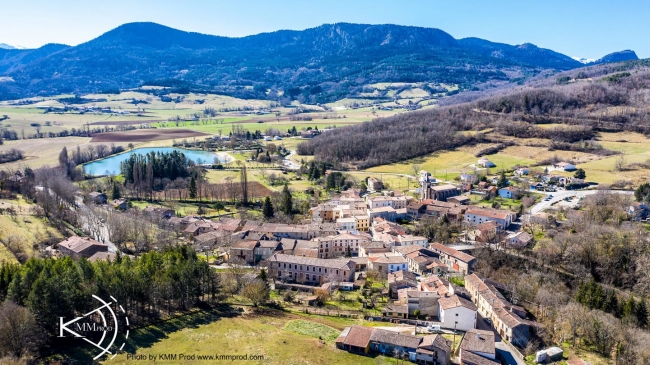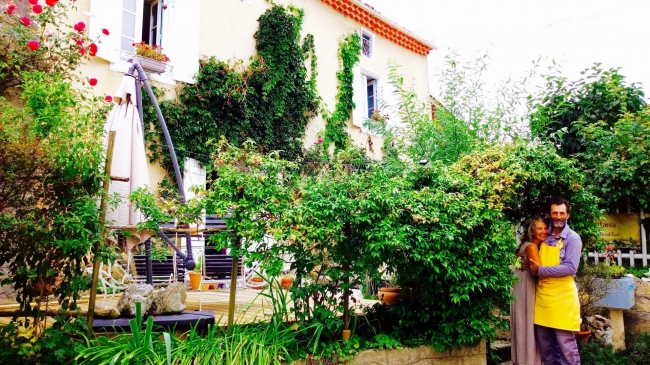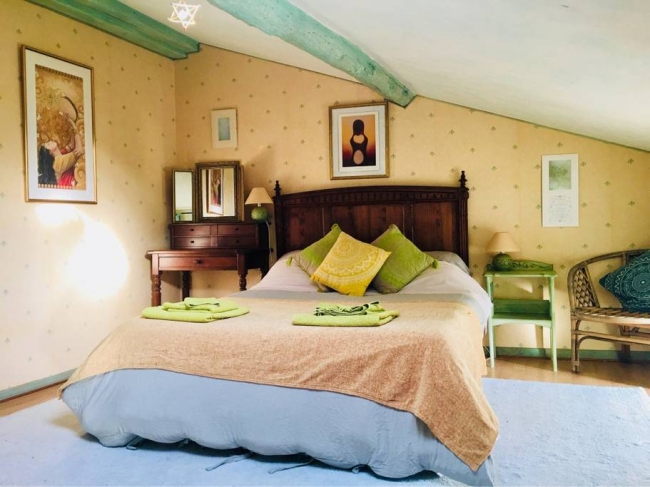 You can always just come and

Stay With Us!
Occitania: Our B&B in Sacred France
Come and meet our family or ever-expanding animal companions (one day I will have that animal sanctuary)!
Did you know that you can just come and stay with us? We can also be your guide for the day, taking you or your group to some of the sacred sites in our two 7-seater VWs, or perhaps walk with you through the ancient network of pilgrim routes and Cathar pathways. Maybe an overnight stay in a cave is more of your calling? Or a day with Anaiya, receiving a Sacred Body Awakening?
Whatever 'it', is Check Us Out Here:

Click here
LATEST SUMMITS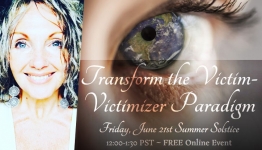 Transform the Victim-Victimizer Paradigm
Starts June 21
The paradigm is shifting. Underneath all of the chaos it is. Can you feel it? Calling all lightworkers, lightbearers, and those who want to be part of the healing. Come, stand with us and claim Healing, Love, Freedom, and Sovereignty for ourselves and for our ailing world.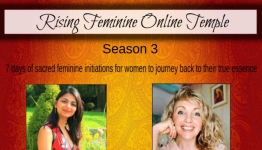 Rising Feminine Online Temple
Join Anaiya as she talks about Sexual Rewiring for the Greater Good with host Jonita D'souza for the Rising Feminine Online Temple, a 7 days initiation for women to journey back to her true essence. Runs from June 24-31. Registrations close June 22, so register before then!
LATEST INTERVIEW
The Great Work Podcast
LATEST ARTICLES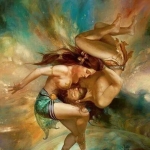 Sacred Union: Bringing Heaven to Earth
Can you remember a time when we sat together, in harmony, in union with the land? A time when wildness and grace flowed through our bodies and we were not separate from one another? When my maleness did not threaten you, and my femaleness did not distract you. We had one another's back, and together held the greater community in our heart?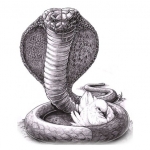 Being Led Astray
The feeling of being led astray can be excruciating and can easily lead to isolation and ongoing distrust. But first, let's examine the kinds of innocent and knowingly cruel situations that can maim us at an early and vulnerable age....
About Anaiya

Anaiya Sophia is an independent mystic of an almost forgotten faith and a teacher of Kundalini Yoga. She carries an Oral Transmission from the Sacred Feminine Mysteries which she weaves into all her gatherings. This mystical tradition is a continuous lineage with the Feminine Principle that throughout the centuries has preserved its spiritual dignity, without need for permission or recognition from any other source. Anaiya breathes the Wisdom of the Feminine Principle into the transformational processes we long for.