Beloved Friends,
WELCOME to my August Love Letter. Yay! My mum and dad have arrived in France!
Omg, I have been holding my breath since March when the lockdown began. I really didn't know whether I would physically see them again. I don't have any photos yet - but they look great!
Even with just one meal together they are already laughing and having a bit of fun. Mum LOVES seeing the animals, Dad LOVES seeing the garden.
I have just tucked them into bed, with CBD oil, ligament massage, lavender spray, Tibetan bowls and organic face cream and lip balm. Dad LOVES sacred smells and touch, Mum LOVES simply the fact that she is here.
Thank YOU Holy Spirit and our ancestors for getting them safely to their French home. They brought a one-way ticket - so who knows, they could be here for good!
We would love that.

TEMPLE PASS
Receive a 12-month Temple Pass to all past and forthcoming Transmissions and Activations for a one-time payment of £144. This gives you access to all the transmissions I have ever created (over 200 currently!) and all of the coming year's NEW work.
NEW! - TRANSMISSIONS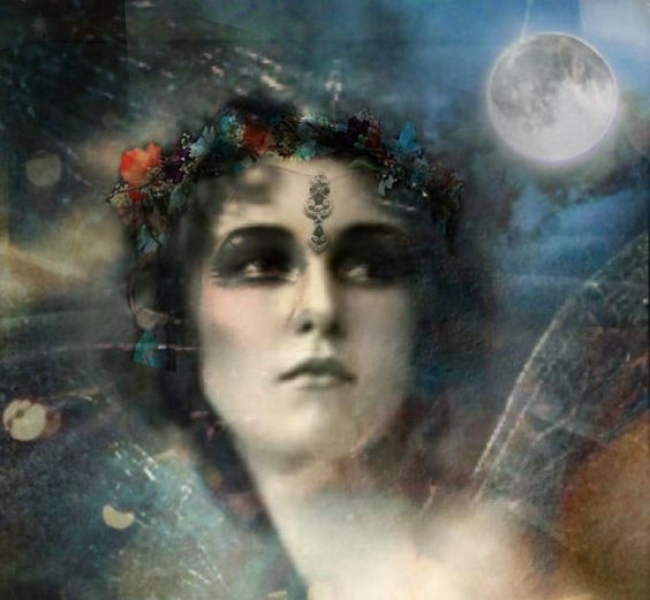 13 Stars of Sophia
Full Moon, August 3rd, 9pm (your location) - £11
During this transmission we will journey into the 12 Stars of Sophia's Crown and their corresponding Earth Gates on the earth, and our own Star Centres in our womanly body. As we do this the 13th Star Gate appears – the full presence of Sophia that we can possibly conceive at this time, as our own body mirrors hers physically, celestially and palpably. as is gracefully possible.
This kind of gnostic experience we give us a 'go to' in order to abide in her, as her grace. The more and the often we can rest as her presence, the more we midwife her full emergence upon the earth.
On the day of the transmission, you will receive a Zoom Link to receive the transmission LIVE – as well as a spoken audio file and PDF which are yours to keep and use whenever you feel to.
Read more and register here:

Click here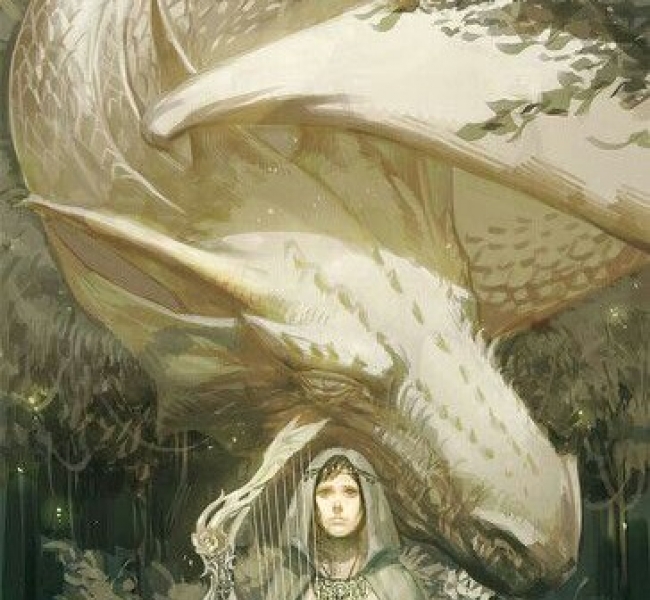 Dragon Medicine
August 19, 9pm (your location) - £11
Following on from the last transmission, Dragon Medicine will take us deeper still into all that is now happening upon and within this earth. To begin with we will encounter the Earth Dragons who live in hill or mountain cores. These Dragons are becoming active again on Earth and many are returning to their legendary locations (France, UK, Europe, America's etc) after many years of being in hiding. After that we will explore the Ice Dragons, Fire Dragons, Water Dragons and Air Dragons.
Earth Dragons were physically incarnate for a period of time on planet Earth but now only live in the Elemental realms having retreated from the physical realm for protection. Earth Dragons are wary Elementals and they do not trust humans very much. Working with Dragons is not for the faint-hearted!
Dragon Medicine will be a series of Transmissions that introduces us, one at a time to the most prominent Dragons I have currently come across. Perhaps, because of this series, more will reappear? I suspect so...
On the day of the transmission, you will receive a Zoom Link to receive the transmission LIVE – as well as a spoken audio file and PDF which are yours to keep and use whenever you feel to.
Read more and register here:

Click here
NEW! NOTRE DAME DE SOPHIA

Light Of The World Mass
Every Friday, at 9pm CET
Notre Dame de Sophia. Our Lady of Wisdom.
...is a vision I am dreaming into being. It is a chapel, a church filled with voluminous silence that wraps a cloak of wellness around all who enter. Light enflames the stained glass windows, casting shafts of misty silhouettes all around us. Spikenard hangs in the air, whispering of immemorial gatherings. We are independent mystics of an almost forgotten faith and these walls are our resting place.
An ancient prophecy is beginning to align. Like the slowly turning wheel of a kaleidoscope, the sands of time, reveal the sigil we have been waiting for. A tarnished glass vase stands on the altar, filled with Roses and Lillies that burst with freshness and generosity. We are clearly the expected ones.
Behind the altar, a shrouded female form can be seen. Every word she utters is accompanied by a white plume of breath. She points to a stairwell at the corner of the chapel to indicate where we are to go.
The entrance to the stairs is warm and beckoning, and utterly dark. We cannot see our way, so we use our finger-tips to trace our descending path. We can feel etchings and marks in the stone, carvings we crave to remember. The deeper we go, the more we disappear.
Once upon the last step, we pause, remember and add our own breath, to the one breathing. There are no more words or thoughts, just the presence of presence.

What is it that fills Notre Dame de Sophia with such great peace for all who enter?
You are intimately invited to discover for yourselves. For this chapel has been found...
The next Mass will be on Friday 31st July at 9 pm and every Friday thereafter (Friday is ruled by the planet Venus).
In the meantime here is an article I wrote on this
and a Vodcast
https://www.youtube.com/watch?v=LC_A7M37hr0
Register HERE for your Live call-in details and to receive the recording:

Click here
NEW! - ONLINE COURSE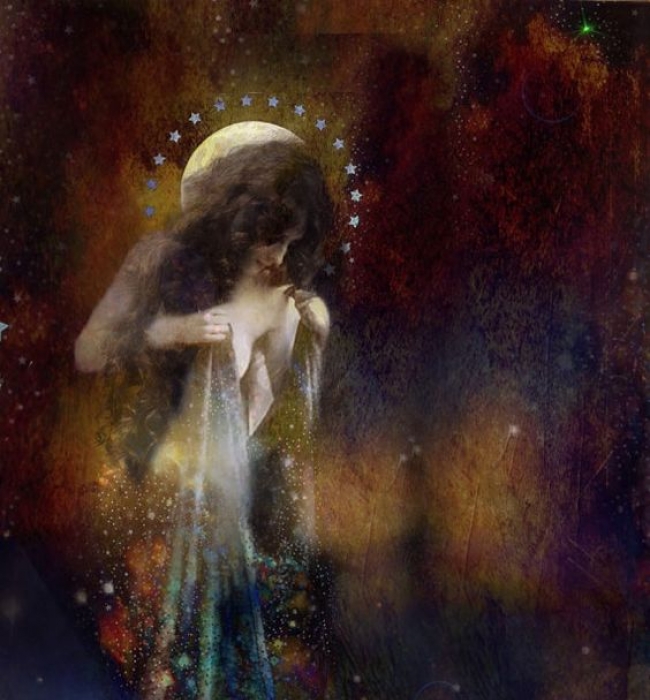 13 Week SOPHIA Mystery School
Starts Sunday 2nd August, 9pm CET - £144
For thirteen weeks, we will journey into the twelve stars of Sophia's crown to receive the deeper gnosis of their transmission, culminating in the 13th emanation for our last week. I believe there are twelve sacred sites or earth-gates on our planet that house the mysteries of these transmissions. As with most mystical teachings, once the twelve have been received - the thirteenth appears. My intention is for this to be a gathering of women as peers. Where we open to the transmission of Sophia/Gaia/Feminine and our coming together deepens the field of listening and receiving what is deeply true during these times.
For thirteen weeks, I will pour out the entirety of my current knowledge of Sophia, and the many times Her wisdom has appeared. There are 13 Earth Gates on our planet that correspond with her thirteen stars, and each gives a transmission. I have been to seven of them, and this is what I will be sharing. Join me for a full submersion for this wisdom that has been a long time coming.
For those of us on the Magdalene, Gnostic, Cathar, Christ path - this is for YOU!
Join us every Thursday for a one hour call.
Read More and Register HERE for your Live call-in details and for a replay to sent to you via email shortly afterwards:

Click here
NEW!

Soul Oracle Sessions with Anaiya
Soul Oracle Deep Dive - £55
Plunge into your Soul with Anaiya, as she takes you on a journey into the absolute beauty and fierce love that You Are. Through her recorded voice, sent to you via email, she acts as Oracle, surrogate and mid-wife between here and there. She communicates what is needed for this here and now moment. As Anaiya gazes upon you or listens to your voice, in deep silence, openness and trust, incredible words come. Words from the country you were born into, unspoken words from your family, departed loved ones, words from generations to come, words from your soul family, and words from your self. If you are asking for a deep, immersive communion, a soul-to-soul transmission, a message from the shrine of your heart - then this avenue would serve you very well.
Before every session, there will be an opening prayer. Anaiya often offers a couple of transmissions and 'homework' as an aftercare gesture.
You are invited to share a photo(s) of yourself, along with a voice recording as an addition if you like. Please send onto anaiyasassistant@gmail.com.
Once received, we will confirm with you, and your recording will take between 5-10 days for delivery.
Read more and register here:

Click here
Soul Oracle In-Person Session - £55
You may prefer an in-person session on Zoom: Anaiya will work more as a sister, mother, or elder, who catches glimpses and sounds of your soul and can recall a certain range of insight. She will speak all that she senses within your soul and the many reasons you are here at this time. Perhaps the challenges you face and the medicine you bring. Anaiya will be open enough to serve whatever needs to come through.
Before every session, there will be an opening prayer. Anaiya often offers a couple of transmissions and 'homework' as an aftercare gesture.
Once booked we will be in touch with you to confirm a date. Please email anaiyasassistant@gmail.com for any queries.
Read more and register here:

Click here
NEW! Sophia Temple Oils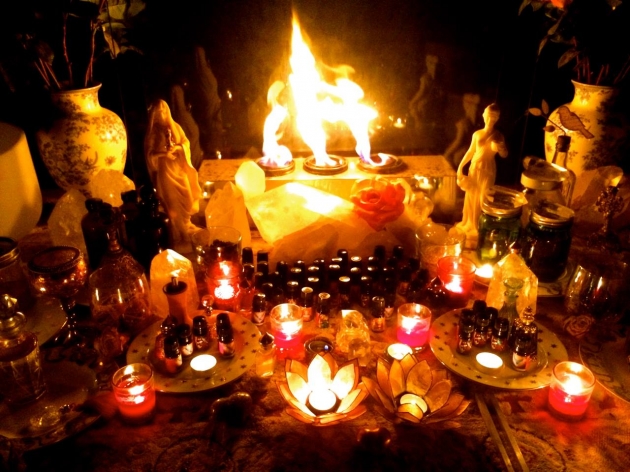 4 NEW Oils have been created and are ready to be shipped to your door!
A long, long time ago, there was an ancient tradition of women who worked with sacred oils for the highest good of All. These women were called Myrrhophores, also known as myrrh-bearers or mistresses of the oils. They were priestesses of an even older order whose time has returned and is with us once again...
Myrrhophore
High Priestess
Oracle
Shamaness
Fierce Feminine Rising
by Anaiya Sophia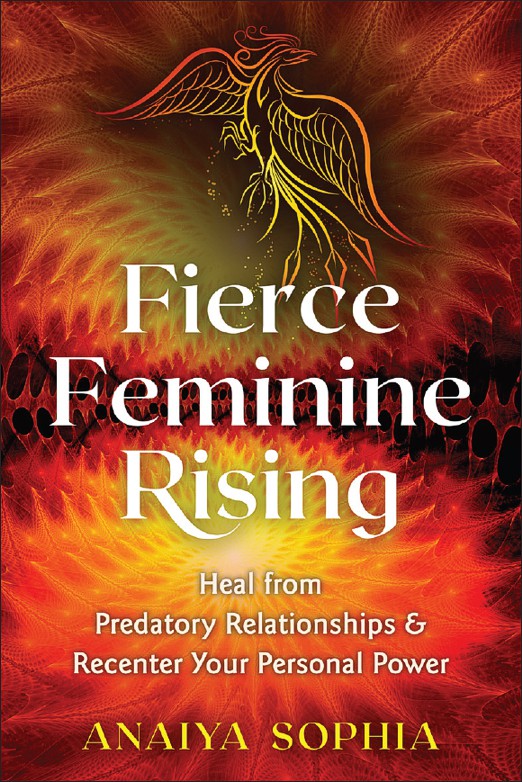 Praise for Anaiya's new book:
Andrew Harvey, Author of The Hope: a Guide to Sacred Activism and Turn Me to Gold: 108 Translations of Kabir
"The 'real' Fierce Feminine lives life ablaze with shattering discrimination, deep passion, and heartfelt openness. Like a fiery phoenix, She is rising all around us. Anaiya Sophia's latest book captures a slither of this fire, yet it's enough to set your whole existence aflame. Don't just read it, allow the wild love of the feminine to inspire you to Sacred Activism."
---
Jill Angelo, Author Sacred Space: Turning Your Home Into a Sanctuary
"This is a galvanizing account of the dark feminine, passionate, wise and necessary."
---
James Twyman, NY Times Bestselling Author and Peace Troubadour
"Fierce Feminine Rising is without doubt Anaiya Sophia's greatest work to date. Every generation has its way-showers, who navigate the fringes of consciousness and bring it to us all. This is what Anaiya does best, but I never read a body of work so alive and transformative as this. This is her game-changer."
---
Pia Orleane, Ph.D., author of Nautilus Gold Award–winning Sacred Retreat: Using Natural Cycles to Recharge Your Life
"In blazing terms, Anaiya Sophia describes the cultural overlay of misogynistic beliefs that have etched damaging patterns into our view of who we are. Calling for integrity, accountability, and honor, the feminine force as described by Anaiya Sophia invites us to annihilate our shared enemy of the Dark Agenda through fierce love for ourselves, for each other, and for our planet. This may, perhaps, be one of the most important books ever written."
---
Lee Harris, Author of Energy Speaks and globally acclaimed Energy Intuitive and Transformation Guide
"Any fierceness Anaiya possesses is always in service to the power of love and healing. This work is her passion and her calling, and this book is her masterpiece. She has pioneered the energy and message of the fierce feminine for the past two decades, and this book is arriving at the perfect time in our world and will help usher in the next wave of empowered feminine leadership."
---
Linda Tucker, CEO of Global White Lion Protection Trust
"There are two God-given forces informing the Sacred Feminine. Sometimes, being gently Madonna-like is just not enough. The Lioness fighting for her new-born cubs with every fibre of her life-giving power: fierce, tactical, uncompromising and, yes, raging - for these desperate measures are her last resort. This is the wisdom and imperative behind Fierce, Fierce Feminine where Anaiya Sophia will not shut her heart down to shadowy industries and governing forces that believe their misdeeds and malpractice against our beloved planet will go unchecked. And guess what? Mother Nature is on her side."
Order YOUR copy NOW:

Click here
FIRESIDE STORIES with ANAIYA
Anaiya's storyteller passion brings these 31 goddesses, holy women and mystics alive! These tales will enrich our spiritual practice and help us cultivate more courage, self-empowerment, and self-compassion for the challenges we face today.
These 'must-have' audiobooks will take you on a massive journey, where genuine memories, aspects of self, and deep knowing wisdom will surface.
Individual Episodes available on demand £11 each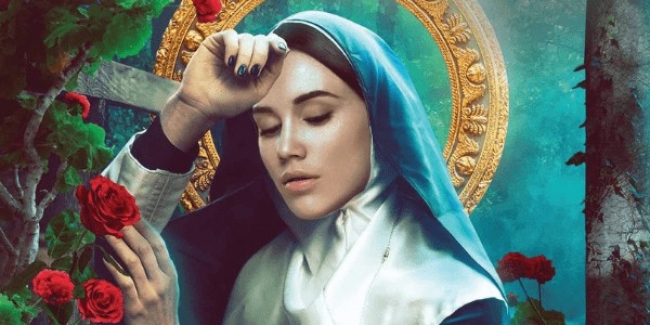 SERIES I:
Goddesses, Holy Women & Mystics Audiobook
15 Episodes £55
Download or browse Series I here:

Click here

SERIES II:
Goddesses, Holy Women & Mystics Audiobook
16 Episodes £55
Download or browse Series II here:

Click here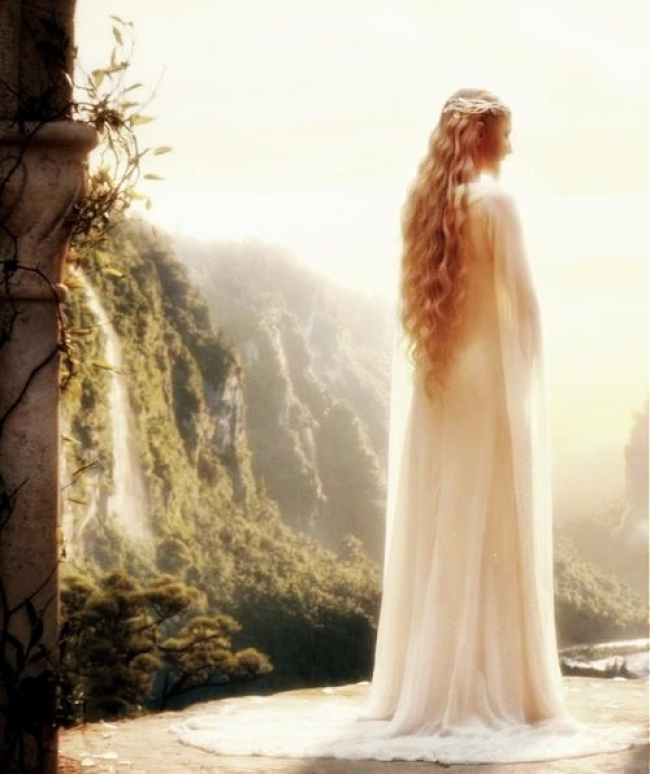 RETREATS 2021
The Cathar Prophecy Retreat

Opening The Book of Love
17th-24th July, 2021 - Southern France

There is a Cathar Prophecy that was spoken by the last known Parfait, Guilhem Belibaste, moments before he was interrogated and burnt at the stake in the Occitan region of Southern France,1321. This prophecy spoke of how 'we shall return again, in 700 years when the laurel turns green'. That was 699 years ago. 2021 will be the fulfilment of that prophecy - and this gathering is to come together not to learn anything, but to remember - everything.
Many have been called to this region, and many more will follow. You will just know if you are one of these people. The local people say it was Mary Magdalene that brought the 'spirit' to Gaul (France) all those years ago, along with John the Beloved, the two of them transmitted the heavenly message of Love, Grace and Truth. It is said that the people of Occitania, were in a constant state of celebration, they never wore shoes, and the light of a thousand suns shone in their eyes. The mountains and meadows soaked up this merriment, this heavenly cheer and held its transmission in the land. This region is calling you now - and this day together is to Remember, Prepare and Baptise again - into the Way of Love.
During this retreat I will tell you stories of the Cathars, I will rekindle the memory of their simple lives, their gentle beliefs, their lightfooted ways and the generosity they found in nature. I will reveal the 3-stage initiation process to become a parfait and the overwhelming memory of the Consolamentum - the laying of hands ritual that summoned the full grace of the Holy Spirit to invoke forgiveness and reconciliation.
I remind you of the Holy Mountain, the summit at Soularac, where Esclarmonde ascended with the Holy Grail. A place so pure, so sacred, that only the essence of your soul can abide there - all debris falls to its knees in prostration to the Light of the World. At the summit, I will read some words from the Book of Love, just like we used to.
This week together will be a pure transmission, experiential and culminating in a self-baptism (if you feel to). Taking our inspiration from Thecla, we will submerge ourselves into The Way/Church of Love, just as she did.
Divinely beautiful you came into my world, you are the lifter of my head and now my heart will follow.
Read more and Register HERE:

Click here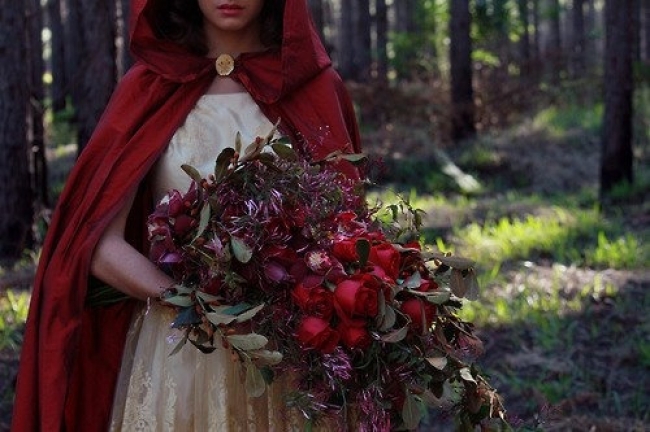 4th - 8th June, 2021

Mary's Mystery at Sainte Baume
Sanctuaire de la Sainte-Baume, Plan-d'Aups-Sainte-Baume, France
Beloved Friends,
Are you ready for a Vision Quest? A time of deep, undisturbed gnosis with the Mysteries that dwell at Sainte Baume. This is going to be a gorgeously mystical retreat! Sainte Baume is a cave in the South of France where Mary Magdalene ended her earthly life. It is said that she lived the last years of her life as a hermit. However - she is still there today for all those who come to this grotto, in order to pray her, or are simply attracted by the beauty of this 'Rock of Mercy". It is known by the mystics that Sainte Baume carries a 3-stage initiation.
The Path through the forest
The Surrender to the Cave of the Unknown
The 'Yes" to the Ascension at the Higher Chapel
We will spend one at each stage of the Initiation, making our way steadily and gracefully toward our Revelation. There will be stories, transmissions, kundalini yoga, gnostic practises and the time and space needed to reflect upon what is happening to you, through you.
There is a common phase that says, "Mary was lifted up seven times a day by the angels". These are the kinds of things that shall be revealed over the 5 days of our retreat together, and much much more!
Price includes accommodation at bottom of her Sanctuary and breakfast.
Read more and Register HERE:

Click here
Come Stay With Us!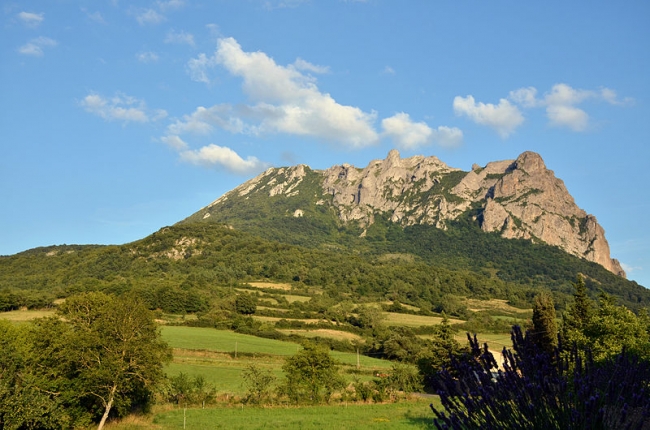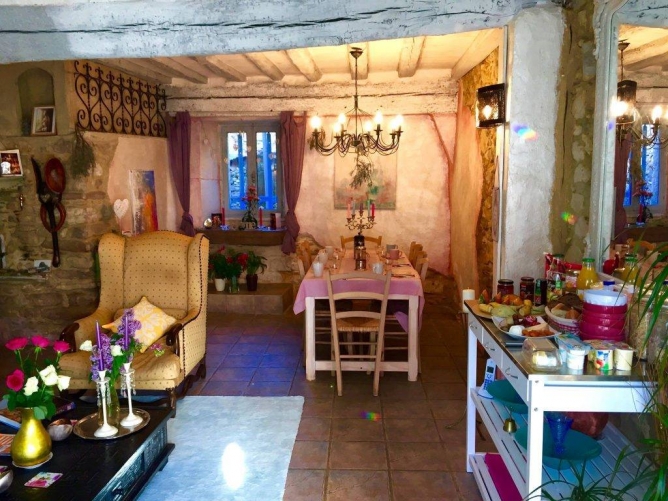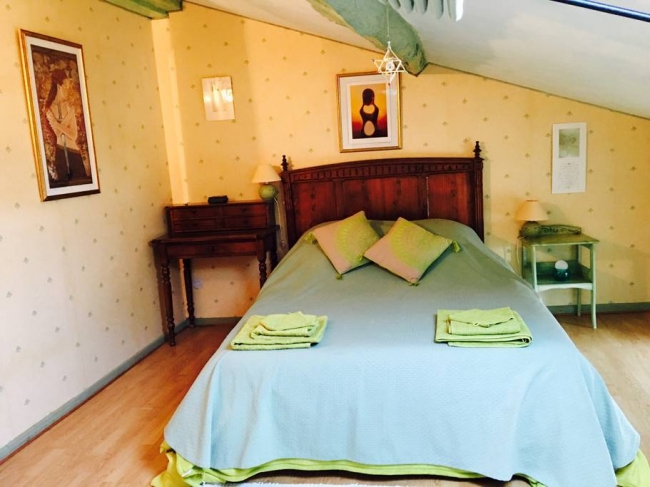 Occitania: Our B&B retreat in Southern Sacred France
Did you know that you can just come and stay with us? We can also be your guide for the day, taking you to some of the sacred sites in our 7-seater VW, or perhaps walk with you through the ancient network of pilgrim routes and Cathar pathways. Maybe an overnight stay in a cave is more of your calling? Or a day with Anaiya, receiving a Sacred Body Awakening?
Check Out our Sacred France: The Other World video
A mystical forgotten world awaits you at Occitania!

Click here
LATEST VIDEOS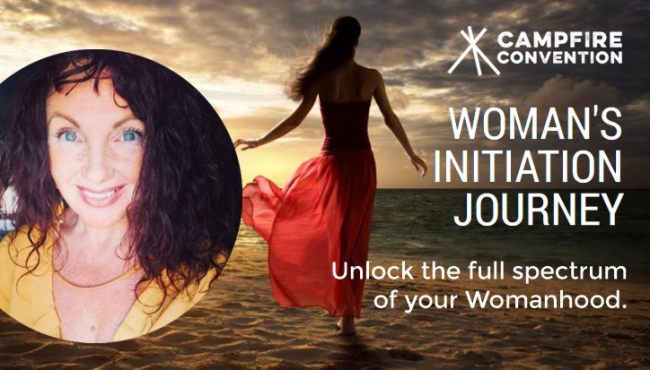 Woman's Initiation Journey
Powerful readings, campfire community sharing, feminine practices, and self-development. Unlock the full spectrum of your Womanhood.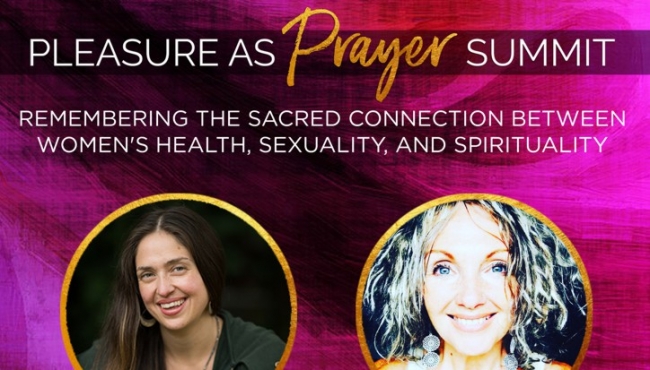 Pleasure As Prayer
Join me with host Aimee Murphy to remember and celebrate the sacred connection between women's health, sexuality and spirituality!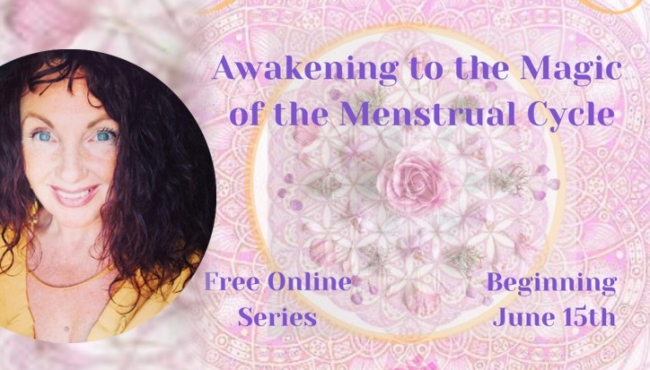 Awakening To The Magic Of The Menstrual Cycle
This series is for ALL women, whether bleeding or not, no matter what stage of life they are in. During these interviews, we not only discuss the inner workings of the menstrual cycle, but also all phases of a woman's life including the initiation into motherhood as well as menopause and offer a TON of practical information that EVERY woman can use to enrich her life.
LATEST PODCAST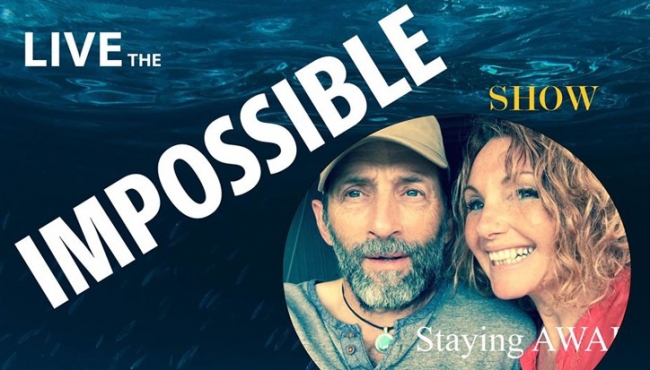 No Sex Sexuality
The Impossible Show featuring Anaiya Sophia and Pete Wilson on: Is it possible to have no sex sexuality? They share openly on how their sexuality has changed over different stages of their lives and why. Together we dive into the new paradigms of sexuality and learning about love. We go to deep into the dark side of paedophilia, pornography and the young generation confusions and possibilities to transform.
My dearest friends, thank you for reading until the very end. I hope there is something here that could comfort you during these uncertain AND gracious times.
With Open Heart and Full Trust,
Anaiya
About Anaiya

Anaiya Sophia is an independent mystic of an almost forgotten faith and a teacher of Kundalini Yoga. She carries an Oral Transmission from the Sacred Feminine Mysteries which she weaves into all her gatherings. This mystical tradition is a continuous lineage with the Feminine Principle that throughout the centuries has preserved its spiritual dignity, without need for permission or recognition from any other source. Anaiya breathes the Wisdom of the Feminine Principle into the transformational processes we long for.