Beloved Friends,
WELCOME to the December Love Letter. By the time you read this Pete and I will be totally off grid, living high up in the mountains inside a log cabin with no electricity, no hot water and only wild animals as our neighbors.
Naturally the dogs are coming with us whilst Kitty will stay at home with his favourite house guest.
This is going to be our month-long Vision Quest (back 15th December), both personal and as a couple. We are preparing ourselves to step into the role of taking on a NEW property that has close connections to the Knights Templar and is to be our final resting place(!).
The moment we stepped foot into the ruined chapel that sits upon the land, we knew this would be our final resting place. It is our intention to continue on the B&B in an even grander way and to restore the chapel as Notre Dame de Sophia, (Our Lady of Wisdom). One day there shall be a stone slab laid within the floor bearing an epitaph – this chapel was lovingly restored in Sacred Union…
And on that note, let's unravel what's in store for us this month.
NEW!

TEMPLE PASS
With the new Temple Pass, for 12 months from registration, you can access ALL PAST transmissions and activations by Anaiya Sophia, PLUS receive at no extra cost all forthcoming transmissions and activations within the coming 12 months from the date of your registration!
Don't wait, this offer may not be around for long! £144

Get your Temple Pass now - click here
TRANSMISSIONS
Sacred Shadow
Fierce Feminine
New Moon
18th December, 8pm - £22
Beloved Friends, sooner than later we will all have to make this journey. My hope is that we take it now, in a comfortable period of our lives, rather than in a time of crisis.
The Fierce Feminine is as aspect of the Dark Mother whose time has come. I believe it is only this quality of Love that will trigger our genuine and natural response towards injustice, denial and control. Without creating any more hurt, if we say YES to this we could give voice to the power and beauty of the fierce feminine. And God knows the world needs that right now!
This almost forgotten expression of the feminine is highly relevant and illuminating for women and girls today. I believe the urgency that we feel seeping through our veins is the longing to become this...
Read more and register here:

Click here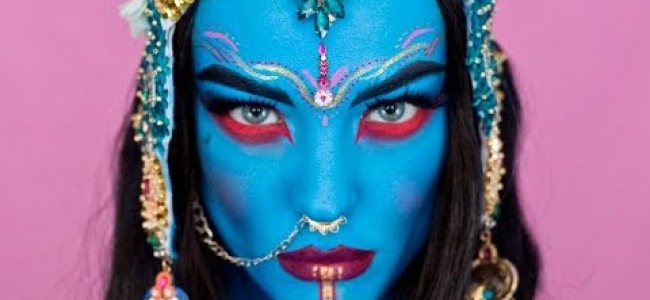 Kali: The End and The Beginning
New Year's Eve
31st December, any time on the day - £22
The old must be released so that the new can enter. And so, we turn to Kali, who wields the sword of discernment, speaking and acting from her wisdom as she cuts away the old year.
We have to remember she also creates, so it is essential that she is given the space she requires to complete the purpose she has been called upon to do.
This goddess does not bow down to societal demands and expectations, she has her own moral code and ethical standards and she asks us to let go of any preconceived notions that we may have previously held about 2018 and how we hoped or expected things should be and she asks that we keep our mind open, innocent and trusting that we will be given the best possible outcome.
This is a powerful letting go ceremony.
Read more and register here:

Click here
RITUALS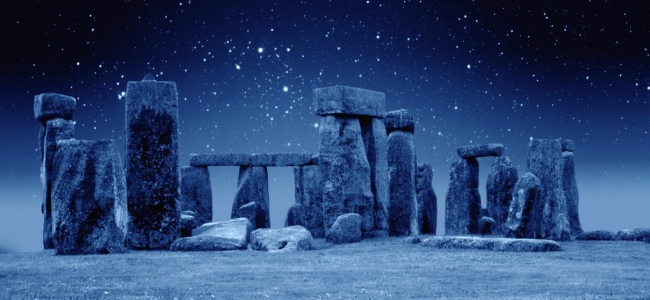 Return of the King
WINTER SOLSTICE RITUAL
£22
This Ritual prepares us for the Return of the King. Winter Solstice is the time of the year when the Son/Sun returns, and for this we shall hold a vigil for the Divine Masculine to walk the face of this earth. We are living through a time as the patriarchal tendencies in men (and women) wither and die. Our men don't know who they are, or who to turn to. Their exterior world brings little comfort. Some of them have sacked and burnt their nearest and dearest - leaving only a trail of devastation in their wake.
How do we keep the Grail of Love blazing during these times? We hold a vigil.
Hold a vision of him, as you know him to be. Hold his heart, in your own, gazing your love into his closed and disillusioned eyes. He is going to die before us... are we capable of seeing this? He may be mean and cruel as he clings hopelessly to false power. Can you hold this? He may lash out or withdraw - can we bear this?
This ritual reveals how to hold a vigil and to pray feverishly for the resurrection. We may be called to stay by his side as he comes to death. An image of the man, dimmed before the breaking of his world. And we will linger on in darkness and in doubt.... and then, just as we feel we shall suffer the same fate.... He opens his eyes... And there is love there. Shining and gleaming from the depth of his soul.
Truth is - Nothing is certain. But it's worth it. Love is always worth it.
Read more and register here:

Click here
ONLINE COURSES
Beloved Friends, now that Winter is here, allow me to share the wisdom contained within me. I am a carrier of an Oral Tradition. This material has never been written down, and never will be – because it can't. The transmission is in the spoken word, spoken while in Gnosis. It cannot be spoken or heard through the mind.


Module I



An Introduction to the Mary Path - £333

Join Anaiya on a 9-week journey to embody and awaken the Mary Path of Christ Consciousness. Rediscover Mary Magdalene, Virgin Mother and the Black Madonna in ways that you could never imagine.
The Mary Path is an Oral Teaching includes the 9 Mary Path Transmissions, weekly recording's and suggested practices.
Read more and register here:

Click here


Module II



The SOPHIA Mysteries - £333

Like Eve (Sophia's daughter) we are invited to partake of the Apple. As we re-live Sophia's story, we undergo our own. Naming and confronting the powers that have been invisibly and covertly shaping and subtlety maneuvering us from behind the veil since the beginning of time. But with this, comes a sacrifice – the loss of ignorance and the full awakening into gnosis (direct knowing). If you ever wished to meet Mary's teacher – you would find Her here.
The SOPHIA Mysteries is an Oral Teaching includes the 9 SOPHIA Transmissions, weekly recording's, suggested practices and PDF Manuals.
Read more and register here:

Click here


Module III



Permission and Power to Speak Up as a Woman - £333
Beginning New Moon 17th January 2018, 9pm CET

Now that we have received the Mysteries – it is time to ACT! When a woman gives herself the permission to access her Sacred Rage and authentic connection to the Fierce Feminine, we purge ourselves of the Patriarchal tendency to not only abuse our natural world, but bring it to the edge of extinction. There is a 'frequency' in Sacred Rage that frightens the 'BeJesus' out of the dark ones. This rage is the diamond tipped laser that shatters control and fear to smithereens.
Join Anaiya on this 9-week course to utilize the full power of your Sacred Voice as we become clear expressions of the Fierce Feminine. Whilst so many of us are turning towards the authentic expression of our sexuality we can so often miss the essential partnering of our voice. The awakening of the creative and often forgotten powers of the feminine voice is easily up there with her retrieval of sexual integrity and full spectrum of embodiment. During this course, week after week we shall address the many challenges that stand in our way and inner alchemy to overcome them.
Beginning 17th January 2018, and every Wednesday thereafter. The Permission and Power to Speak Up as a Woman is an Oral Teaching includes the 9 Fierce Feminine Transmissions, weekly live calls (and recordings) and suggested practices.
Read more and register here:

Click here
Receive Modules I, II and III for £777
Register for all 3 modules and save!

Click here
TALKS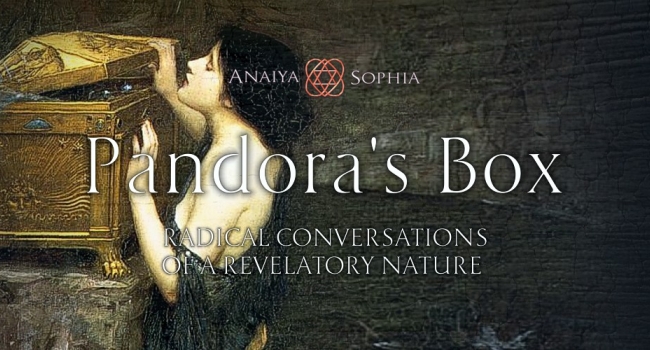 Pandora's Box

Radical Conversations of a Revelatory Nature
Pandora's Box is a series of live (and recorded) uncomfortable conversations around subjects are often avoided and denied. These talks name the elephant in the room, rock the boat and kick you off the fence. Why? Because we simply can't continue on as we are anymore…
Awakening the Heart of the Fierce Feminine
26th December, 9pm CEST - £22
Traditionally in England, the Queen gives a speech at 3pm on Boxing Day (the day after Christmas) to motivate and inspire the people of Britain for the coming year! Well, I thought I would do one this year on the Fierce Feminine and the awakening of her heart! It's all very well being fierce, but we have to make sure we do not cause any further harm. And this is the radical nature of our call. It's going to be pokey, powerful and to the point!
Open Pandora's Box and Break Free from wounding innocent life.
All Talks are recorded and a copy sent the day after.
Read more and register here:

Click here
KUNDALINI YOGA
21-Day Fierce Feminine Yoga Quest
Commencing New Moon, 17th January 2018, 10am CEST
Start the New Year by joining me on a 21-Day Kundalini Yoga Quest in honour of the Fierce Feminine. For 21-days lets dive into everything that it takes to allow, trust and surrender to the energy of the Fierce Feminine. We will be working on opening and strengthening the physical and subtle anatomy. This form of yoga welcomes all to its practise, beginners to masters, men and women. It's all about energy, not fitness!
Register here for live (and recorded) classes:

Click here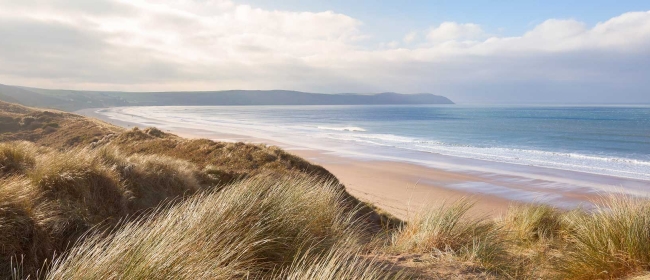 Nourish and Nurture - Kundalini Yoga Retreat, North Devon UK
with Anaiya Sophia and Carolyn Billingham
Monday to Friday, March 5-9, 2018
£550 per person, (£450 concessions)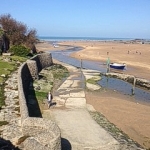 Nourish and Nurture Yourself in the wild coastal beauty of North Devon and let yoga wash away the dust of everyday life.
Come and join Anaiya and Carolyn as they once again join together and create a magical land to fit into the surrounding wild coastline of North Devon. They will create and guard a scared space for you to make enquiries of your soul.
Using the precise science of Kundalini Yoga, Yoga Nidra and Sophia Wisdom, this Monday to Friday retreat will focus on the 5 elements, or tatwas that make up the human body, earth, water, fire, air and the ethers. We will examine the physical, emotional and spiritual attachments of each one, through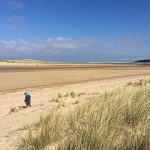 Yoga, Nature and Meditation to help us understand who we really are.
Meals are included, which will be vegetarian and gluten free, two yoga or meditation classes per day and luxury accommodation in the much-acclaimed spacious Victorian villa, set in half an acre of private gardens and a 5-minute walk from the beach.
Contact Anaiya or Contact Carolyn for registrations and further info.
More details here:

Click here
NEW! EVENTS in 2018

Introducing the Mary Path
Saturday 24th March 2018 at Alternatives, London
Join author and mystic Anaiya Sophia, as shares her wisdom on the 3-steps we must take if we are to awaken and embody the Mystery of the Mary's. Did you know the word 'Lord' in Aramaic is 'Ma-ry-ah", which literally translates as 'Feminine Radiance grounded in the root of Her being'? Let us discover the secret teachings of the Sacred Feminine in the Christ Path as personified by the 'real' Mary's. Mary the Tantrika, Mary the Mother and Mary the Mystic, and how their medicine was meant for this moment all along. This workshop will include some breath work, prayer, chanting and gnosis. Anaiya is renowned for her ability to transmit the Mary Teaching's in a way that changes your life. Ask yourself this one question: Am I ready to face the truth? Because once you realise this, there is no going back.
Read more and register here:

Click here
Awakening the Heart of the Fierce Feminine
Sunday 25th March, at Shekinashram, Glastonbury
Join Anaiya as we journey into our immense power to stand against injustice, denial and control. The Fierce Feminine stands on her own terms. She is the creative force that embodies peace, justice, mercy, and love.
She is the new wave of feminism rising up through every woman and man whose heart is breaking over the state of the world...
During this workshop, we shall work with the primordial feminine mysteries that could enable us to trust this energy, allow its tremendous gift of strength, and grace us with the blessings needed for our personal and collective transformation... Topics include: Sacred Rage, Power and Permission to Speak Up, and the Wisdom of the Broken Heart.
Registrations to be announced soon!
Latest Summits & Interviews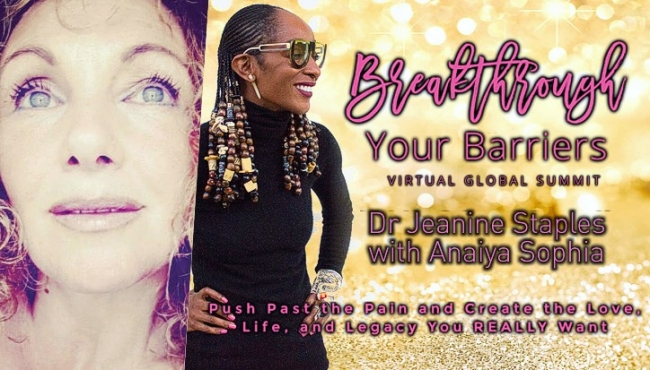 Breakthrough Your Barriers
with Dr Jeanine Staples

Click here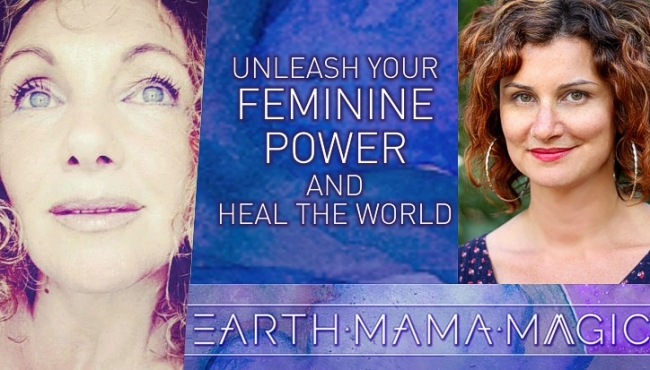 Earth Mama Magic
with Alexis Cohen

Click here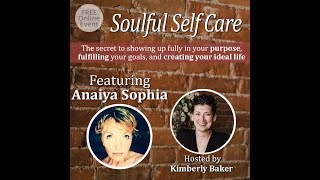 Soulful Self Care
with Kimberly Baker

Click here
Video Snippets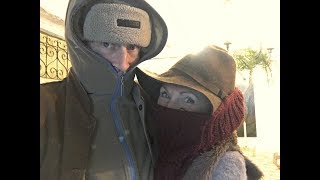 The Log Cabin: One Month Vision Quest
Check in with Anaiya and Pete as they go off for a month-long vision quest in a log cabin, high up in the snow-covered Pyrenees.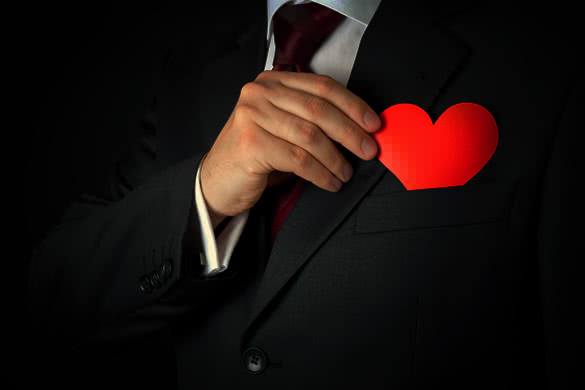 Pete's Piece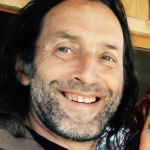 Men at Heart

Pete will be starting a weekly online zoom circle for men starting on January 7th at 9pm CET.

Find out more

Click here
On that note beloved friends, we would like to wish you a beautiful Christmas and a joyful New Year. We are back on the 15th December, so plenty of time to for pre-christmas interactions and connection.
All Our Faithful Love and Care
Anaiya
About Anaiya

Anaiya Sophia is an independent mystic of an almost forgotten faith and a teacher of Kundalini Yoga. She carries an Oral Transmission from the Sacred Feminine Mysteries which she weaves into all her gatherings. This mystical tradition is a continuous lineage with the Feminine Principle that throughout the centuries has preserved its spiritual dignity, without need for permission or recognition from any other source. Anaiya breathes the Wisdom of the Feminine Principle into the transformational processes we long for.