Beloved friends,
Welcome to my September Love Letter. It's been an epic month here at Les Contes. With three back-to-back retreats taking up the whole of August, the surprise arrival of family and long-lost friends, all the while sleeping in a tent and of course, the airing of our "Help We Bought A Village" journey on Channel 4 in the UK.
Now that the series has finished, we can share the links to the programmes we featured in. This way, all our friends outside of the UK can view our journey to Les Contes right from the beginning.
For those who haven't seen the programmes yet, the password to access all the individual episodes below is:
truenorth
Ep16 - https://vimeo.com/734738318
Ep17 - https://vimeo.com/735623867
Ep18 - https://vimeo.com/736659704
Ep19 - https://vimeo.com/737656436
Ep20 - https://vimeo.com/738365568
We hope you enjoy them - moving to Les Contes is one of the best things we have ever done!
Receive 12 months of Mystery School access to all past and forthcoming Transmissions and Activations for a one-time payment of £144.
EMANATIONS
The utterance of Wisdom and Word stirs the remembrance of a continuous lineage with the Feminine Principle that has preserved its spiritual dignity throughout the centuries without the need for permission or recognition from any other source.
New! ALETHEIA EMANATIONS
Emanations originate from Aletheia, a realm of unconcealed and unveiled transparency. The Truth is sincere, honest, hard, sharp, and uncomfortable and always leaves the spirit in peace with the heart knowing - it did good.
Aletheia: Five Types of Truth Telling
Full Moon, September 10th, 8pm CET - £11
How much Truth do we tell? The whole Truth? The partial Truth? Or the preferred Truth?
It may be time for the bravery to face this mirror. In this emanation, we will drop deeply into pure consciousness as we examine the five truths in the light of a loving but brutally honest "Aletheiometer". Do we tell the truth to ourselves, of ourselves? Do we tell the truth to one another, about another? The journey into the Five Truths will leave no stone unturned in exposing what is honest. From this uncompromising revealing, we can make adjustments and become more truthful. Truthtelling treats people with dignity. Telling the truth to someone is a measure of respect that is missing when someone is lied to. This truth also applies when we do this to ourselves..
This Live and Recorded Transmission will be yours to keep as an audio and PDF file.
Aletheia: The Spirit of Truth
Full Moon, September 25th 2022, 8pm CET - £11
Join us in this emanation as we come to experience the presence of Aletheia, the Spirit of Truth. Aletheia is variously translated as "unconcealedness", "disclosure", "revealing", or "unclosedness". In the dark, no-thing-ness of the New Moon, let's wander into Her aeon as we seed the hunger and longing for Truth in our lives. The word Aletheia also has a beautiful ring - a regal, queenly quality. Could that be because She is Truth? Do you aim for the same majesty? I do.

"Then you will know the truth, and the truth will set you free."
This Live and Recorded Transmission will be yours to keep as an audio and PDF file.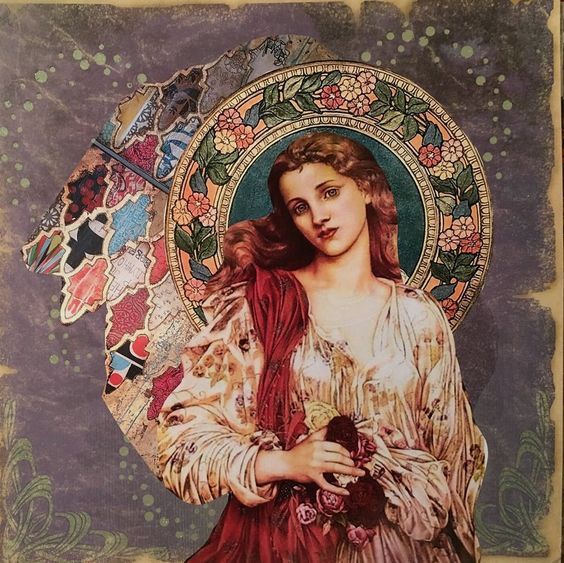 The Spiritual Practice of Showing Up
and Telling the Truth
16th-23rd September, 8 pm CET - £11
Join me for one week as we:
show up
tell the truth
trust God.
let go of the outcome
In these seven days together, we will create a safe and brave space for transformation and healing in real life, online, and outside. There's no way to do these four things without feeling scared, without resistance and without a do-we-really-have-to-do-this? feeling.
But we can, and we must. The truth is always going to be there, and a lie is a choice made to avoid this. Let's help us better understand why we should always tell the truth, starting with the most important reason of all: the more someone matters to you, the more you owe them your Truth. Is that person not you? Or your loved one? Or that which you are creating?
The Spiritual Practice of Showing Up & Telling the Truth will be the propelling force you have longed for. It will create staggering growth and rapid change for the good. Truth.
These Live and Recorded Transmissions that are yours to keep as an audio file.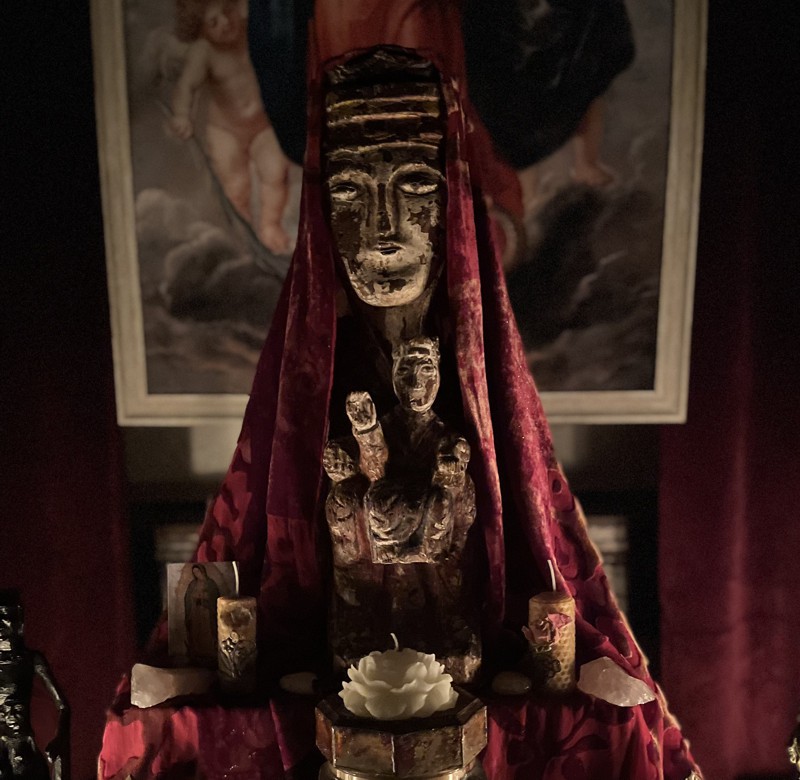 New! NOTRE DAME DE SOPHIA
ONLINE MASSES
Every Sunday at 7pm for one hour
Streaming Live (and recorded) from the Notre Dame de Sophia (Our Lady of Wisdom), every mass has a theme and subject that's tenderly relevant to the week's events as they form. Notre Dame de Sophia is a full restored chapel in the French Pyrenees. It is a chapel that opens its doors to all who seek the Light of the World, nestled in an emerald green valley below Montsegur (the last Cathar stronghold).
Situated at the confluence of two rivers and beside a holy spring, those who feel a strong resonance with the Feminine, especially Mary Magdalene, will discover a tradition firmly rooted in her presence.
Auspicious Gaze of the Black Virgin
September 11th at 8 pm CET, £11
Join us in our chapel as we gaze into the face of the Black Virgin on this Full Super Moon. Join us in our chapel as we gaze into the face of the Black Virgin on this Full Moon. The Auspicious Gaze of the Black Virgin stops us in our tracks. Especially when it comes to Truth, she sees our untruths and hears the words we do not speak. Her gaze rests instantly on that which we do not wish to know but secretly do. She will raise the places and people holding us back within us. If you are ready for Truth, a loving truth that encourages a more inspired set of values, then Register HERE.
Soul Oracle Deep Dive - £55
Recorded and sent to you via email.
Plunge into your Soul with Anaiya, as she takes you on a journey into the absolute beauty and fierce love that You Are. Through her recorded voice, sent to you via email, she acts as Oracle, surrogate and mid-wife between here and there. She communicates divine guidance for this here and now moment, If you are asking for a deep, immersive communion, a soul-to-soul transmission, a message from the shrine of your heart - then this avenue would serve you very well.
You are invited to share a photo(s) of yourself, along with a voice recording as an addition if you like. Please send onto anaiyasassistant@gmail.com.
Once received, we will confirm with you, and your recording will currently take up to 21 days for delivery.
NEW! Apocalypsia Temple Oils

A long, long time ago, there was an ancient tradition of women who worked with sacred oils for the highest good of All. These women were called Myrrhophores, also known as myrrh-bearers or mistresses of the holy oils. They were priestesses of an even older order whose soul medicine is returning at a similar time.

Black Madonna Apocalypsia Temple Oil

Lovingly infused using water from the Source de Belisama at Les Contes.
New!
PERSONAL RETREATS AT LES CONTES
Join us at Les Contes for an all-inclusive deep-dive into the White Rose Mystery, 'the calling' that brings you towards the Pyrenees.
I know what it's like to be called to Southern France and give up everything to follow that calling. There is a powerful presence here, and it's in the land.

This region, primarily where Les Contes is situated, has an ancient connection to the Sun. Montsegur, the last Cathar stronghold, was once a Solar Temple, and some local families and villages say they are the sons and daughters of the Shining Ones.
This private and tailor-made time together will satiate that calling and bring you palpably into alignment with your next step.

All-Inclusive Price - £1140

Includes:

    Sacred Body Wisdom
    Daily Sacred Sites
    Transmissions
    Vegan Plant-Based Meals.
We also have an Apothecary of Body Rituals, sacred sacraments administered to the body in the holiest expression we can reach for.
New 2022 RETREATS
at LES CONTES, FRENCH PYRENéEs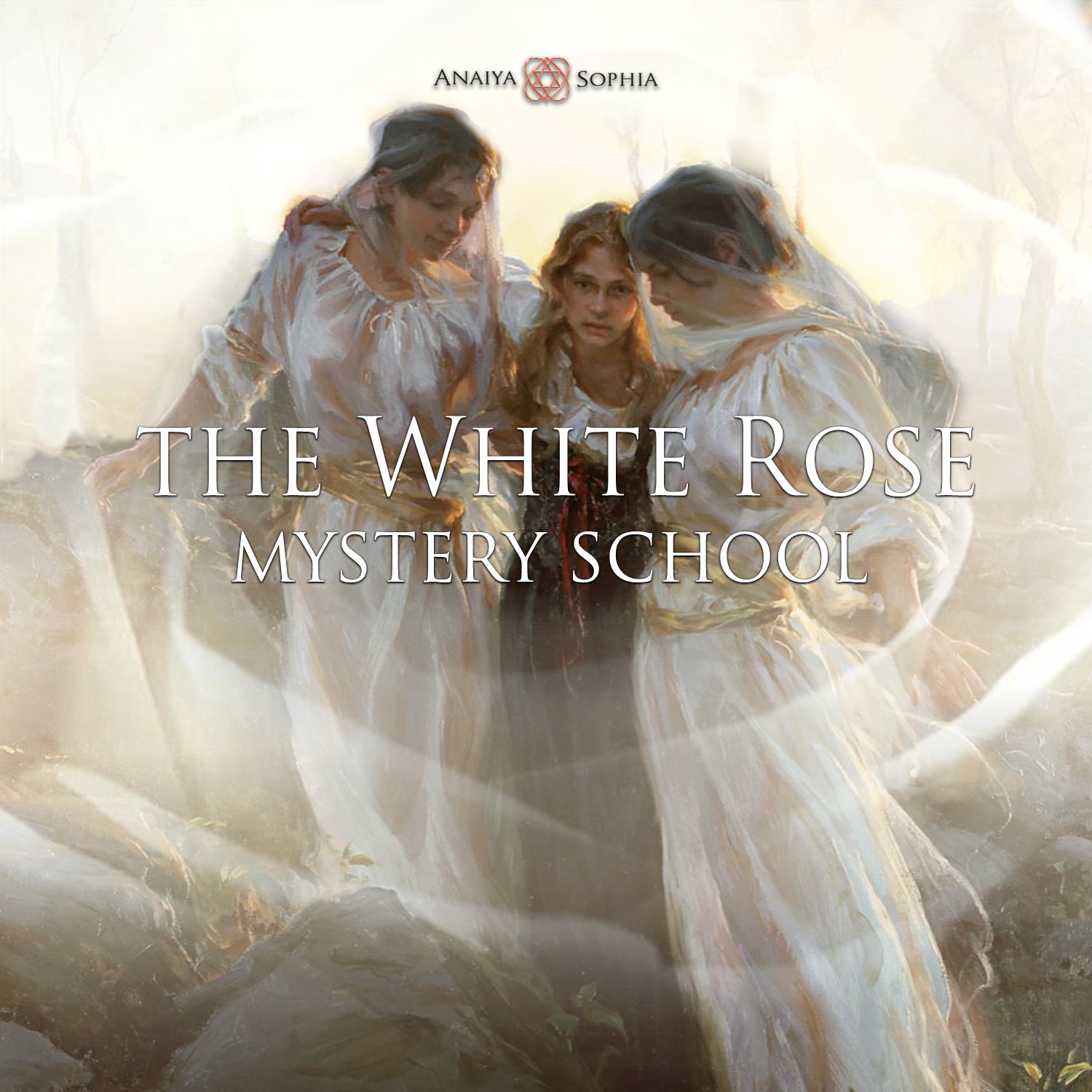 White Rose Mystery Retreat
8th - 15th September 2022
Les Contes, nr Montsegur, Ariege, Southern France
2022 ushers in the re-emergence of a Mystery School these mountains have known since time immemorial. The White Rose Mystery School does not need or seek permission or recognition from any other source.
Join me for one week in the French Pyrenees as we enter a powerful passage of epic astrological alignments and shifts of 2022.
Many have walked this path leaving profound traces of their Wisdom in secret repositories located in the mountains of the Pyrenees. These priceless gifts can be revealed to the world only when people can discern goodness from selfishness and distribute the treasure solely for the good of their neighbours. This Wisdom Tradition is concealed in impenetrable mountains and guarded by mysterious powers that intimately sense the history of the seeker.
Physical flesh cannot endure the force of Nature that rises like a wall when approached with ill intent. To gain access, one needs to pass through many lives with a loving heart and a pure soul. When the time comes, worthy candidates may find themselves summoned helplessly drawn by a gentle stranger's hand that will not let go.
Three primary directives reveal the lineage of this tradition:
To hold back the evil of the world
To renew the world and midwife its redemption
To participate in the healing of the world.
The White Rose is an emblem for now. The Rose symbolises the one who has "Rose" from the dead or ignorance of the body and its hidden dimensions.
Anaiya Sophia has recently undertaken the responsibility of re-establishing the White Rose Mystery School. A Mystery School facilitated by the land and anointed by mystical fire. Continuing with the work that Mary Magdalene left behind in France, this Mystery School ceaselessly watches over the world, protecting it from a disastrous fate.
The White Rose Mystery School unravels as an initiatory process of ever-deepening levels of experience. The locations of this mystery school are scattered throughout the Occitan region of Southern France and Northern Spain. The gates of these depositories open wide, like a book, ready to endow the emerging sacred heart with timely knowledge that, in turn, will distil into Wisdom.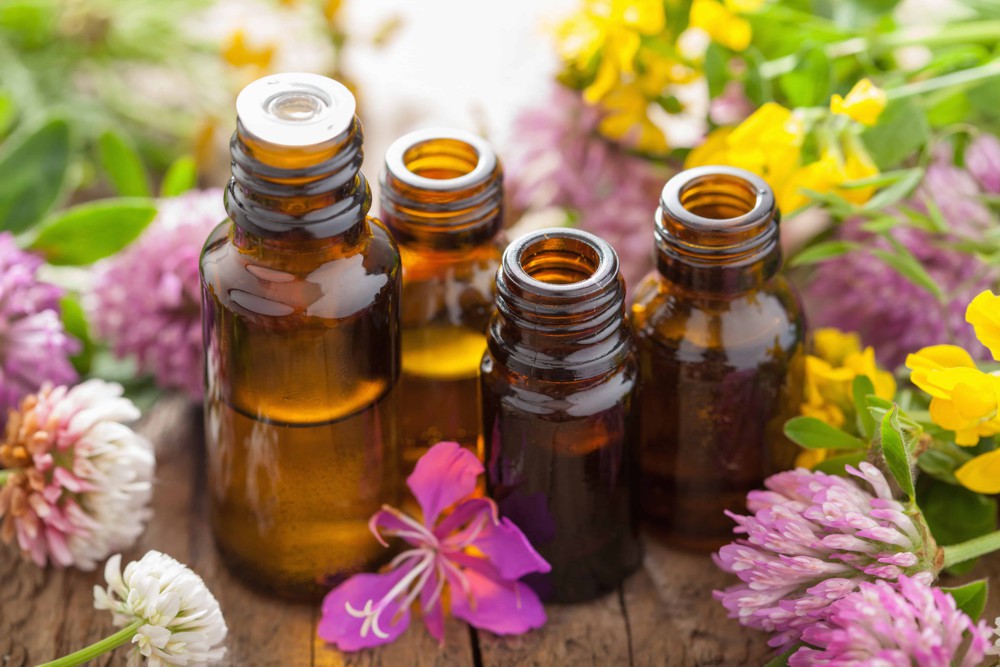 Mistress of the Sacred Oils
7th - 14th October 2022
 Les Contes, Nr Montsegur, Southern France
A long, long time ago, there was an ancient tradition of women who worked with sacred oils for the highest good of All. These women were called Myrrhophores, also known as myrrh-bearers or mistresses of the holy oils. This myrrh-bearing tradition has its earthly roots in the ancient temples of Egypt, Babylon, Syria and the Holy Land.
Mary Magdalene, Jesus, Isis, and numerous mystical traditions would use the oils to heal the Soul's wounds and work as a spiritual guide for those passing over to the other side. Holy Oils have always been used to heal the sick physically and energetically. Perhaps, this 8,000-year-old Mystery School is calling you?
This training is Sacred Body Awakening, the bodywork syllabus that Anaiya has also developed.
This training programme is open to Men and Women and will prepare you to receive the transmission that Anaiya carries. The purity, innocence and joyfulness of authentic wisdom are her hallmarks. Our Retreat is open to Men and Women and will be in Anaiya's new home, Les Contes, close to the Chateau de Montsgeur in the French Pyrenees. This incredible property holds extraordinary energy connected to Mary Magdalene, the Book of Love and her spiritual descendants, the Cathars.
NEW! Anaiya's Wardrobe T-SHIRTS
All garments are hand-made and printed in the U.K. using 100% biodegradable, water-based organic inks on 100% cotton teeshirts and hoodies.
We Shall Return
Light of the World
Notre Dame de Sophia
Our NEW place (Les Contes) is where you will find Notre Dame de Sophia, Seeds of Wild Love, The Red Rose Cafe (Vegan), White Rose Mystery School, La Source de Belisama and an ever-increasing Animal Sanctuary, as well as our 'Out of this World' Bed and Breakfast.
WE ARE OPEN all year round and welcoming guests!
Any time is a great time to come visit! The invitation is to drop in with our Cathar way of life. Greeting the beginning of each day with yoga, prayer and meditation, and closing it with acknowledging all the gifts that came. Staying at Les Contes would bring considerable plentitude to your heart and soul. The pace is slow, spacious, peaceful and magical. There is a gushing spring, caves, labyrinth, riverside walk and mountain to climb! Not to mention the ever-growing melange of animals and the Red Rose Cafe.
For an all-inclusive price of £1140, you could stay here for one week and experience a personal, tailor-made retreat with me. Together, we would learn to live more soulfully, connect more deeply to what is important and feel more in touch with Nature. This price includes three meals a day (vegan/vegetarian), and daily excursions to sacred places, inner and outer.

Contact us about reserving your White Rose Mystery - click here!
And don't forget to check out our Sacred France: The Other World video - click here
My dearest friends, thank you for reading until the very end. We hope we get the chance to welcome you here - this haven of beauty, wholeness and Love.
Born Anew, Awake and Ready for The Day To Come,
Aletheia