Beloved Friends,
WELCOME to my April Love Letter. An extraordinary time is upon us. The world is changing at such a rapid rate, and I believe deep down; we knew this would happen; it had to happen.
The sudden arrival of a global crisis, that threatened our very existence was perhaps the only way to unite us and change our ways. This pandemic is impacting every single one of us, forcing us inside for an indefinite amount of time. As frightening as this is, this situation could be really good news!
These are the ideal conditions that could ignite a radical transformation in human consciousness. Ancient initiation rites have always included facing the unknown and the very real possibility of annihilation. It seems, us humans, only change under extreme pressure and duress. There is no doubt, this period in our history will bring about a noticeable change.
So what to do, how to be, at a time like this?
I would say three things:
Allow the undoing (don't rush into creativity, or doing something to stay busy - just stop). Allow ourselves to unwind as we find our new rhythm and pace.
Allow the grief to rise, as the heart begins to open.
Dream in the New World. Begin to cultivate a vision of what this new world could look like.

TEMPLE PASS
Receive a 12-month Temple Pass to all past and forthcoming Transmissions and Activations for a one-time payment of £144. This gives you access to all the transmissions I have ever created (over 200 currently!) and all of the coming year's NEW work.
NEW! - TRANSMISSIONS
Athena: Horse-Back Riding Matriarchal Chieftainess
Full Moon, April 8th, 8pm (your location) - £11
On this Full Moon, I want to bring you into contact with the real Athena. Not some fantasy roman goddess, but an Amazon, moon-woman, a Valkyrie and a living presence, we would be wise to remember at this time.
As we lay low in quarantine, people are speaking about mandatory vaccinations and how we have slipped in martial law, and how this is the beginning of the end. Well, this transmission will soon rearrange everything that you may have been fearing!
On the day of the transmission, you will receive a spoken audio file and PDF which are yours to keep and use whenever you feel to.
Read more and register here:

Click here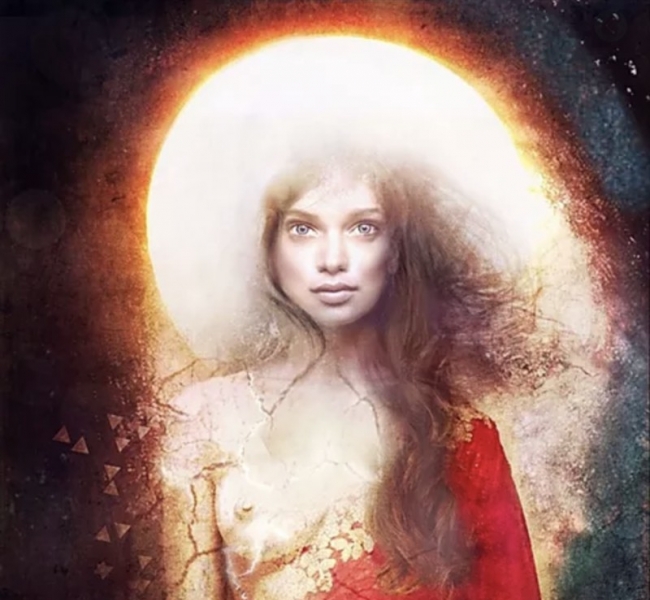 Akhilanda: Goddess of Never Not Broken
New Moon, April 23rd, 8pm - £11
Akhilanda power's stems from being broken: from being pulled apart and coming back together again. She is often depicted seated on top of a crocodile in a rushing river, representing her mastery of living in this state of flux.
During this transmission, we will come to experience Akhilanda, for she is most present during the darker times of grief and heartbreak. She will show us where our energy is trapped and how to liberate that part of us. Her potency of transmission and presence is when we are most alone, most exposed and most vulnerable.
At this moment, it can seem as if we are broken. Not because we are unloved, but because we are so deeply loved. Not because we are flawed, but because our flaws provide fertile soil for a greater truth to emerge.
On the day of the transmission, you will receive a spoken audio file and PDF which are yours to keep and use whenever you feel to.
Read more and register here:

Click here
WORDS OF WISDOM
Words of Wisdom is a series of live (and recorded) talks on subjects that are current and timely. Anaiya goes deep into the subject matter and encourages the listener to 'absorb' rather than listen. These talks are intended to lead the listener to more profound personal wisdom.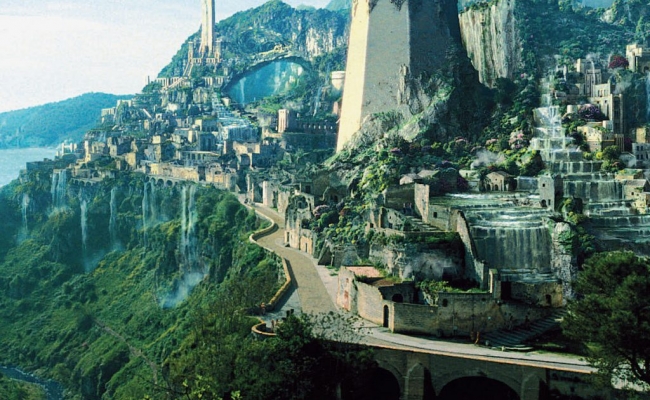 Themiskyra: Wisdom of the Amazons
Good Friday, 10th April, 9pm CET - £11
On this call, I would like to take you on a journey to the city of Themiskya on the Black Sea. This is the place where the fictional charecter, Wonder Woman comes from.
Or is she fictional? Princess Diana of Themyscira, Wonder Woman, is of Amazonian blue-blood. And perhaps, now as we dream in the new world, it would be worth remembering the much older one. The one before patriarchy. The one history pretends never existed.
There are many of us here - that were once Amazons - this is who I hope will jump on the call.
Read More and Register HERE for your Live call-in details and
for a replay to sent to you via email shortly afterwards:

Click here
See previous talks here: https://anaiyasophia.com/talks/
NEW! - ONLINE CLASS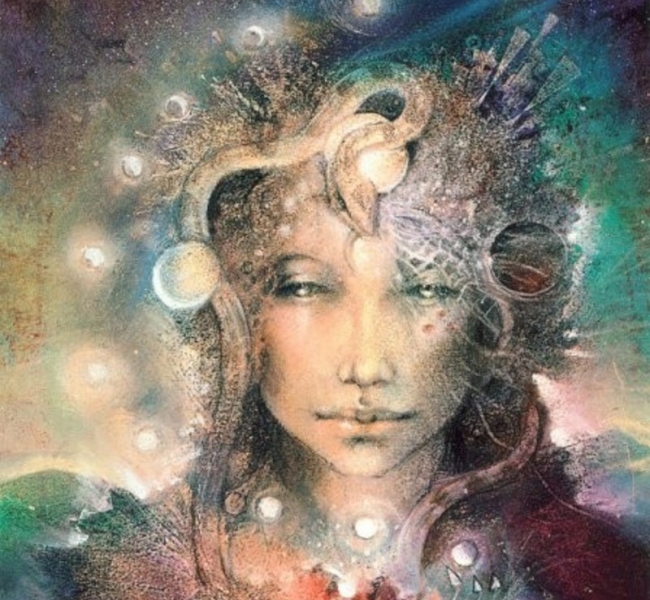 Dreaming in the New World
Saturday 11th April, 9 am CET - £15
Join me for this online class to Dream In The New World. With movement, stories, prayer, dance and transmission, let's dream in the new world with shakti and shamanic intention. By generating our life essence, devotion, compassion and sovereignty, we can dream awake every part of society anew.
For 90 mins, we will be mostly following a Malika Yoga practise, as we gather, generate and gestate the seeds and ground for the New Birth.
Read More and Register HERE for your Live call-in details and for a replay to sent to you via email shortly afterwards:

Click here
NEW! MALIKA YOGA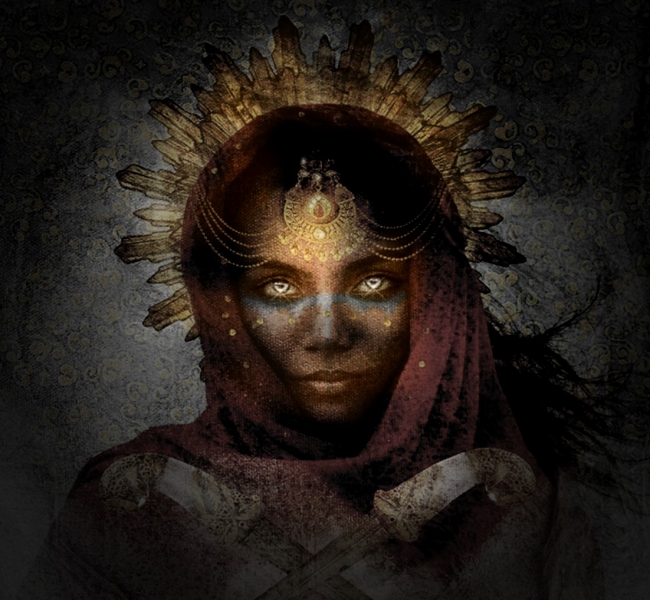 Vigil with the Dark Goddess
A 15 Day Vigil
Starts April 13th @ 7am CEST- £55
Join Me for a 15-day Vigil with the Dark Goddess, as we weave the much-needed wisdom of the Dark Goddess through our Yoga Practise. During these daily vigils, we can really examine our relationship to the essential and listen and recognise the stories of the Dark Goddess. Her medicine will make sense at a time like this, and bring the greatest thunderbolt of lightning to our awareness.
The world we knew will never be the same again; we are heading towards a new and unknown future. Take this time for you to make sure that we can fully partake in what is now happening. To help one another stay AWAKE, Calm, Clear and to be able to bring through what is needed. Take her stories in, pass them on to the people who may be even more afraid.
There will be movement, breath, dance, touch and prayer, but also giving ourselves the much needed time to go deep inside, individually and as a circle of friends. ALL the work will be centralised around one thing - the part of us that was born ready for this, and the part of us that may be afraid.
Every day a different Goddess will bring her medicine. All the stories of the Dark Goddess have a set of circumstances - that are EXACTLY like the ones we face now. The Dark Goddess sets forth conditions like this to serve the Coming of the Thunder, the adamantine force, that is needed to shatter, and dispel the illusions, fear-mongering and chaos. Many people, and invisible friends, are working out of sight, just under the radar, bringing an unprecedented expose. Let us hold a vigil to this.
I personally intend to bring the deepest kindness, connection, humility and faith. Using the story to inspire, awaken, invigorate and catalyse.
All classes will be live and recorded. When you sign up, you will be given the link to the live class and then sent the recording afterwards. The classes will be 90 mins long and include movement, dance, breath-work, embodied prayer and ritual (with oils). You will also be sent the playlist, suggested homework and perhaps the odd transmission or two.
Read more and register here:

Click here
NEW! ANAIYA'S WARDROBE
Words of Wisdom (Spring/Summer 2020)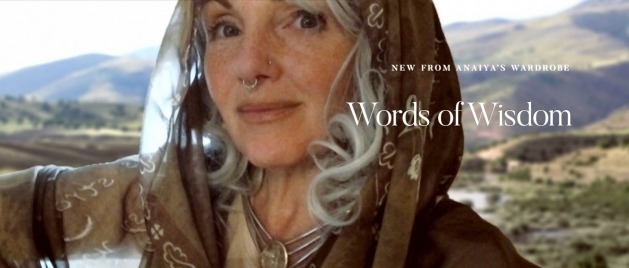 Anaiya's second range is called "Words of Wisdom". 5 NEW scarves that include:
Song of Songs (Sacred Love Poetry from King Solomon to Queen of Sheeba) - Available in Parchment, Peppermint, Rose and Gold
Thunder, Perfect Mind (Gnostic Text of Holy Sophia) - Available in Parchment, Peppermint, Rose and Gold
Exaltation of Inanna (Devotion Prayer from Enhenduanna, High Priestess of Inanna) - Available in Parchment, Peppermint, Rose and Gold
Light Madonna
Black Madonna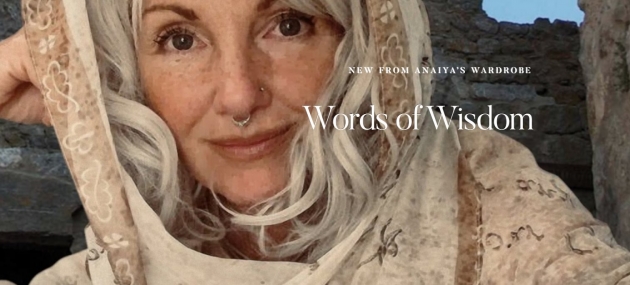 Available in Silk and Chiffon.
Become 'Beclothed' by the radiance of these powerful and evocative words.
Visit Anaiya's Wardrobe and browse now:

Click here
NEW! Sophia Temple Oils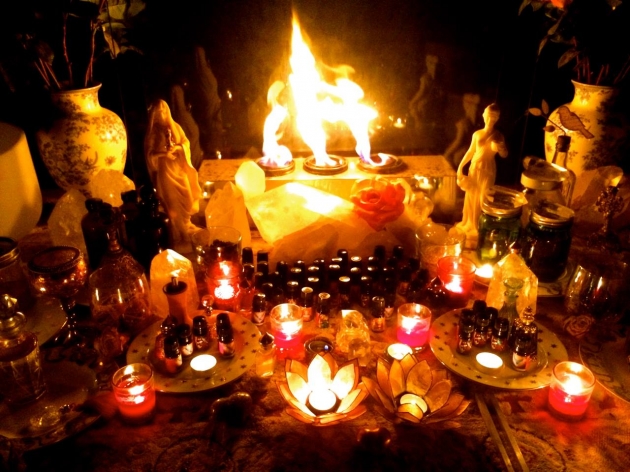 4 NEW Oils have been created and are ready to be shipped to your door!
A long, long time ago, there was an ancient tradition of women who worked with sacred oils for the highest good of All. These women were called Myrrhophores, also known as myrrh-bearers or mistresses of the oils. They were priestesses of an even older order whose time has returned and is with us once again...
Myrrhophore
High Priestess
Oracle
Shamaness
Fierce Feminine Rising
by Anaiya Sophia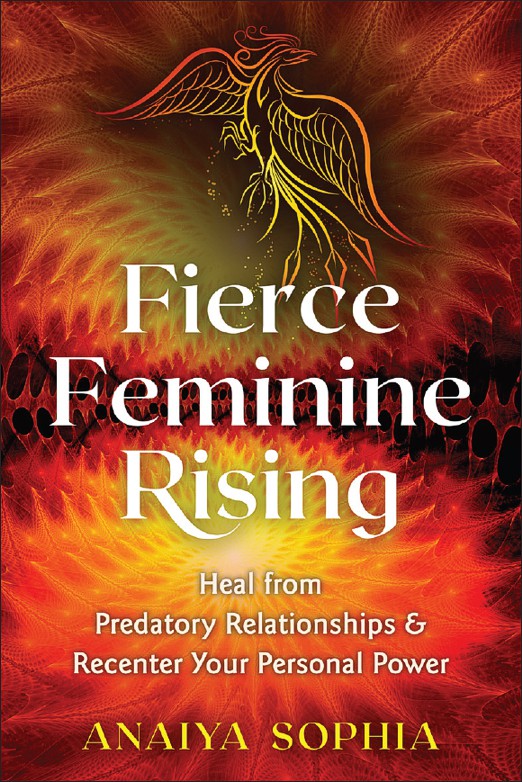 Praise for Anaiya's new book:
Andrew Harvey, Author of The Hope: a Guide to Sacred Activism and Turn Me to Gold: 108 Translations of Kabir
"The 'real' Fierce Feminine lives life ablaze with shattering discrimination, deep passion, and heartfelt openness. Like a fiery phoenix, She is rising all around us. Anaiya Sophia's latest book captures a slither of this fire, yet it's enough to set your whole existence aflame. Don't just read it, allow the wild love of the feminine to inspire you to Sacred Activism."
---
Jill Angelo, Author Sacred Space: Turning Your Home Into a Sanctuary
"This is a galvanizing account of the dark feminine, passionate, wise and necessary."
---
James Twyman, NY Times Bestselling Author and Peace Troubadour
"Fierce Feminine Rising is without doubt Anaiya Sophia's greatest work to date. Every generation has its way-showers, who navigate the fringes of consciousness and bring it to us all. This is what Anaiya does best, but I never read a body of work so alive and transformative as this. This is her game-changer."
---
Pia Orleane, Ph.D., author of Nautilus Gold Award–winning Sacred Retreat: Using Natural Cycles to Recharge Your Life
"In blazing terms, Anaiya Sophia describes the cultural overlay of misogynistic beliefs that have etched damaging patterns into our view of who we are. Calling for integrity, accountability, and honor, the feminine force as described by Anaiya Sophia invites us to annihilate our shared enemy of the Dark Agenda through fierce love for ourselves, for each other, and for our planet. This may, perhaps, be one of the most important books ever written."
---
Lee Harris, Author of Energy Speaks and globally acclaimed Energy Intuitive and Transformation Guide
"Any fierceness Anaiya possesses is always in service to the power of love and healing. This work is her passion and her calling, and this book is her masterpiece. She has pioneered the energy and message of the fierce feminine for the past two decades, and this book is arriving at the perfect time in our world and will help usher in the next wave of empowered feminine leadership."
---
Linda Tucker, CEO of Global White Lion Protection Trust
"There are two God-given forces informing the Sacred Feminine. Sometimes, being gently Madonna-like is just not enough. The Lioness fighting for her new-born cubs with every fibre of her life-giving power: fierce, tactical, uncompromising and, yes, raging - for these desperate measures are her last resort. This is the wisdom and imperative behind Fierce, Fierce Feminine where Anaiya Sophia will not shut her heart down to shadowy industries and governing forces that believe their misdeeds and malpractice against our beloved planet will go unchecked. And guess what? Mother Nature is on her side."
Order YOUR copy NOW:

Click here

RETREATS
Sacred Body Awakening

Facilitator Training


(Women only)

The Initiation of Sacred Body Awakening is where a woman comes into direct contact with the Sacred Temple Codes embedded within her body. This somatic, deep, slow process will open her to gnosis, revelation and wild ecstatic freedom. This bodily wisdom emerges from our sacred origins, freeing us of shame, guilt and awkwardness. Together, as a circle of women, we will learn to touch, ignite, sound, soothe, drop, soften, ease and heal.

One of the last women to embody these teachings was Mary Magdalene. She knew the 'ways' of opening the body to the primal source. She knew how to love with the whole of her body in ways that not only soothed the masculine; but also rebirthed him. Sacred Body Awakening comforts the soul, softens all that is rigid within and births the genuine restoration of trust amongst women.

This journey of sensual, somatic embodiment brings us into contact with our unspeakable purity. The slowness of the touch loosens up the mind, shakes off our mask, vivifies our sacred purpose and makes real our soul memories and reason for being here. This long-awaited union of the inner and outer parts of us explodes every sense of duality, as we discover our pre-verbal awakening into a divine being. Something the patriarchy has feared for a very long time, but the Sacred Masculine patiently longs and delights after.

This training programme will prepare you to receive the transmission that Anaiya carries. The purity, innocence and joyfulness of authentic wisdom are her hallmarks. By the time she has finished with you - you will be a polished representative of this Awakened Feminine Embodiment of Wisdom.

Receive Anaiya's full accreditation, certification and blessing to continue on this work. This week is for 9 participants only.
SACRED BODY AWAKENING
FACILITATOR TRAINING 2020
£1995
£1995
£1440 (approx. $1880 USD) - register with £440 (approx. $576 USD) deposit
RETREATS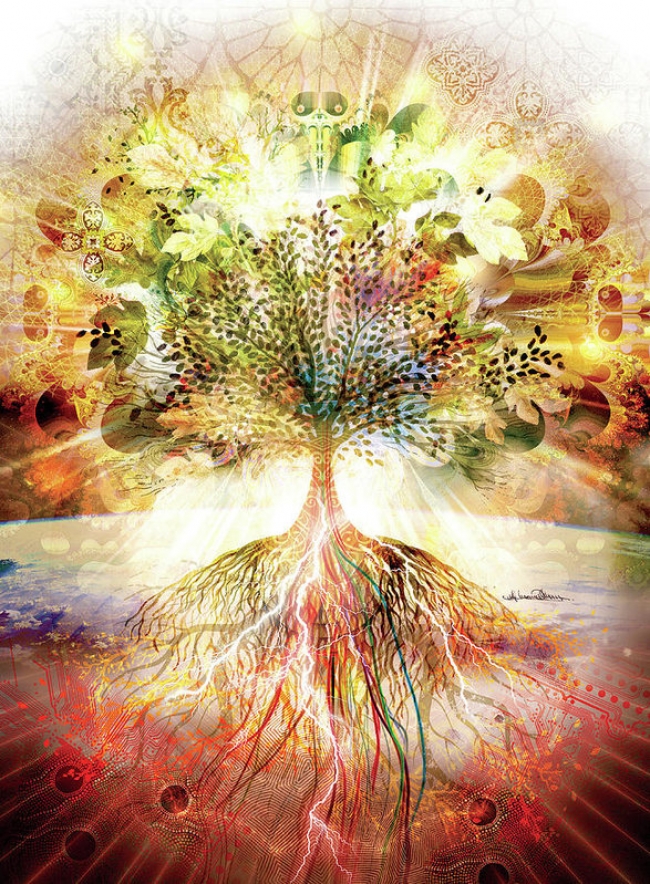 Sacred Union Awakening
25th July - 1st August 2020, Southern France
£890 (Open to men and women)

Since 2015 I have been working alongside women with Sacred Body Awakening in both workshop and Facilitator Training formats. It has been a wild and fast-growing success, that has literally swept the planet.
But it is not the end vision.
There is a second step and another one after that, and I am ready to take that second step with you now.
The second step is the invitation and inclusion of Men, into the same quality of work and presence. The ultimate healing between the sexes AND sexual identifications. Here is an arena where we can heal the distrust and 'games' between the sexes AND the phobias and judgments between the gay and straight (and everything in between).
As you read these words, know that I am trying to describe a 'field' of yet untapped awareness, so my words hopelessly cannot grasp what wishes to come through us. All I can say is that it is very loving, very revelatory, absolutely clean and clear, and brings the embodiment processes that are so needed in this time, to help birth our consciousness into the Divine Human, that is neither male or female, but a wild ecstatic union of them both.
For way too long the male and the female have had insurmountable issues, that hark back to our earlier civilisations and the change over from Gods to Goddesses and back again.
We are moving into a new epoch where the male and female is going to birth something together, inside of themselves and outside of themselves and this birth shall create a wholly new way of being and becoming.
This gathering is in honour of that process and the quality of healing that is needed to make this so.
Read More and Register HERE:

Click here
NEW! US & CANADA BOOK TOUR AND WORKSHOPS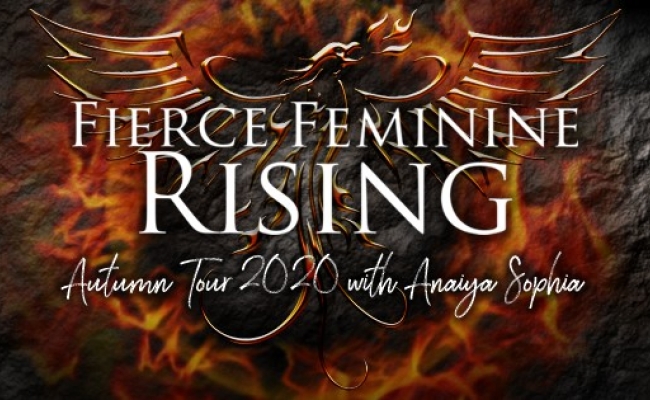 Anaiya will be returning to the States and Canada for the beginning of the fall for a Fierce Feminine Rising Book Tour and a series of Sacred Body Awakening workshops in Vancouver, Ottawa, Montreal and Vermont.
LATEST SUMMITS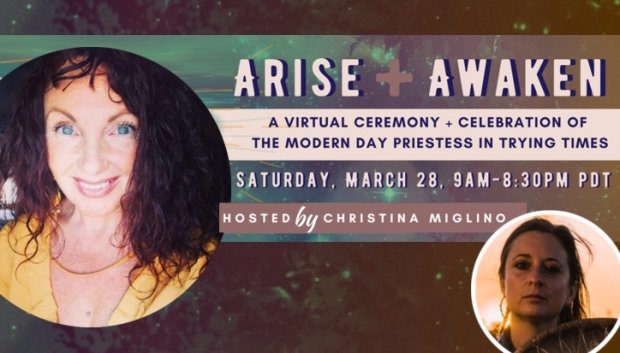 Arise and Awaken: A Virtual Ceremony
It is time for use to reinforce the anchoring of the high vibrations of light onto the earth. One way we can do this is through Christina Miglino's special 1-day virtual experience. I am one of her special guests, and I am inviting YOU along to contribute your energies in this sacred priestess summit online - and it's FREE! One day of events and rituals online - not to be missed! And I am appearing 11am PDT! Come and join us!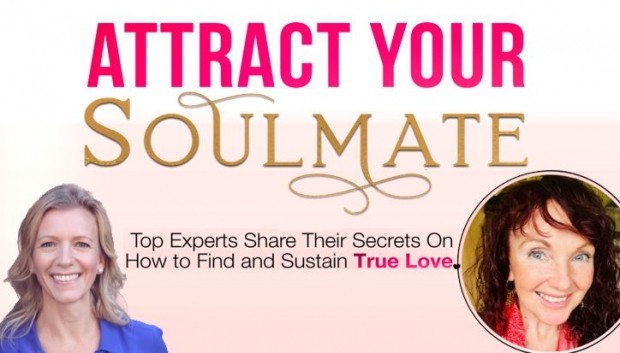 Attract Your Soulmate
Join me with host Barbara Santen for this online summit specifically for anyone who is looking for love, or looking to transform their current relationship into something absolutely magnificent! And it's FREE!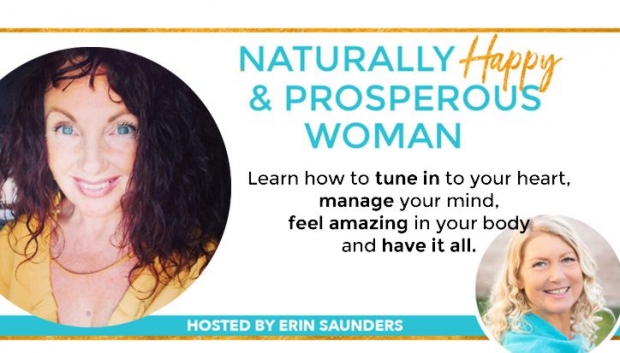 Naturally Happy and Prosperous Woman
Learn how to tune in to your heart, manage your mind, feel amazing in your body, and have it all - join Anaiya with host Erin Saunders for this great summit where boundaries will no longer exist between us and our innate happiness. And it's FREE!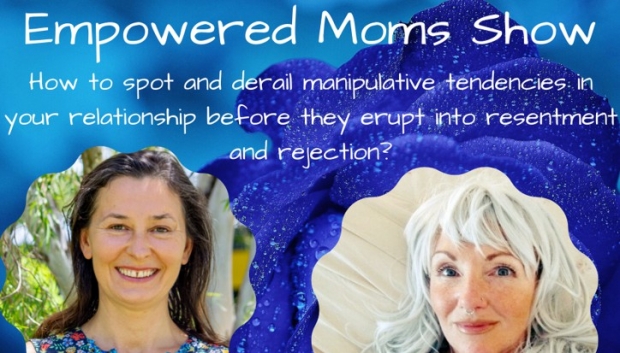 Empowered Moms Show
Have you ever been in a situation when someone else made you do something which you did not want to do in the first place? Join Anaiya with summit host Angelica Isis Azura for this free online event where they explore how to spot and derail manipulative tendencies in your relationship before they erupt into resentment and rejection.
LATEST VIDEO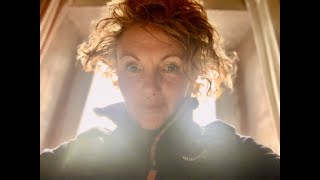 Sacred Marriage: Born Ready/Afraid to Die
Dearest Friends, as we go through this Global Crisis, brought about by the sudden appearance of Coronavirus - here is a meditation that I am doing. It's a Sacred Marriage between the parts of me that 'knew' something like this would happen in my lifetime and the part that is deeply afraid, and worried for the future. When I saw 'knew' that something like this would happen - I mean 'knew' as in 'agreeing' to be here in this time. And when I say 'afraid' - I mean willing to feel into the personal and collective pain and suffering being released at this time. The two tracks I played were: Exist Strategy - Reverence (Afraid to Die part) Kim Walker-Smith - Throne Room (Born Ready Part!) May God Be With You and Peace Be Upon You.
I AM WE PODCAST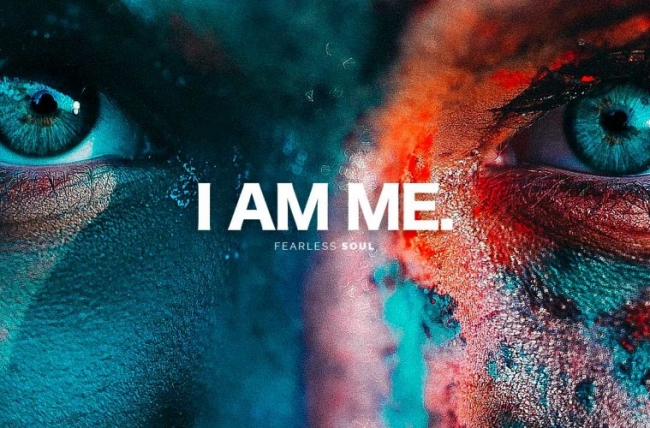 Tune in to Anaiya's I Am We: Fearless Soul Podcast
Latest episode: Sacred Sexual Wisdom
A deep dive into Sacred Sexual Wisdom. Has woman been taught about sex by the world of men? What on earth could be the teaching from woman-to-woman? What is possible when a woman is willing to let go of her role in maintaining the sex programme and follows the sacred sexual wisdom inside of her own body? This podcast could be the first step in finding out.
LATEST BLOG POSTS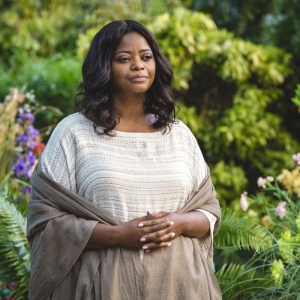 The Role of Priestess at this Time
The role of Priestess is like a rushing, tumbling river that silverishly snakes throughout the land bringing life to everything it touches, while at other times, that very same river goes underground, where it no longer can be seen but felt.
The Priestess is the faith-keeper of a continuous lineage with the Feminine Principle that throughout the centuries has preserved its spiritual dignity, without the need for permission or recognition from any other source....
GOLDEN AGE VODCAST

Episode 11 with Vanessa Alfaro
Sacred Rage, Holy Hellfire and Embracing the Rageful Warrior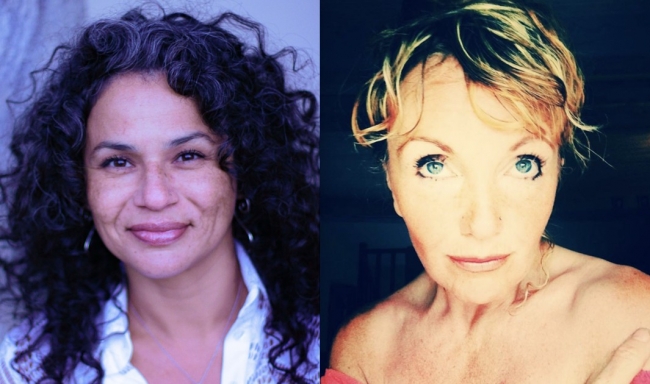 Join me with Vanessa Alfaro: The Empowered Communicator on another episode of the Messages for Humanity Vodcast.
Vanessa Alfaro's mission is to coach women on how to have effective and courageous conversations in their lives. She also helps women transform anger from destructive patterns of expression to healthy and creative ones so that they unapologetically step into their greatness and powerfully speak their truth. And, she's an expert in resolving conflict. The purpose of these dialogues is to bring together the clearest and most genuine way-showers of our time to hear and heed their message. Their words and the spirit in which they deliver them could lead us toward a trail of breadcrumbs that inevitably guides our way home.
Episode 10 with Mathew Remski
Abuse, Cult Dynamics and Healing in Yoga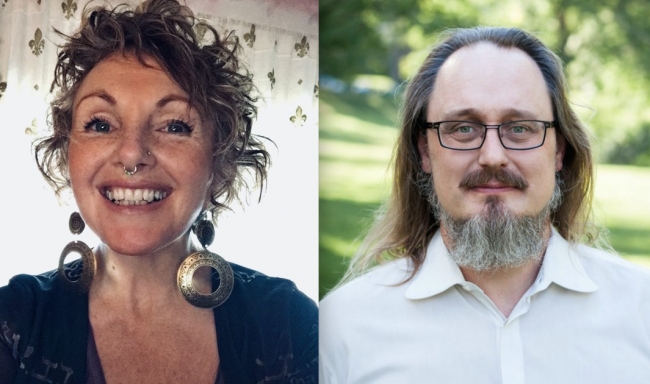 Join me with Vanessa Alfaro: The Empowered Communicator on another episode of the Messages for Humanity Vodcast.
Join me for this absolutely brilliant conversation with Matthew Remski, author of many books, his latest being Practice and All is Coming: Abuse, Cult Dynamics, and Healing in Yoga and Beyond. In this episode we really get into the dynamics being unravelled in the recent Kundalini Yoga expose, and, in all honesty, the majority of yoga's that came to the West. I personally have been through this experience, and so, feel particularly connected to this topic. In this conversation, we focus mostly on the psychology of Cults, which enables, and disables this widespread abuse and hypnosis. I personally want to thank Mathew and all like him, because in my day - there was no one to talk to.His clear and direct approach is a breath of fresh air.
I AM WE Podcast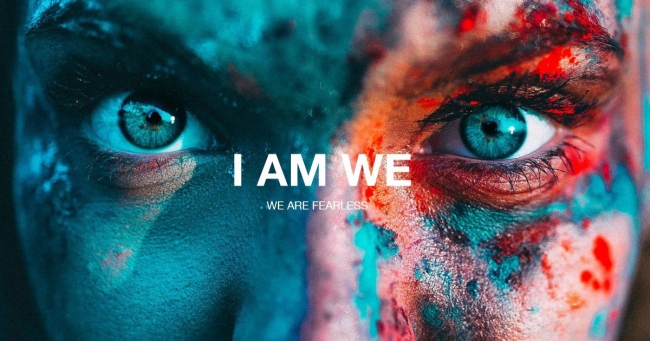 Medicine from the Dark Mother
At a time when the future seems so uncertain, Emeline will bring to the forefront the kinds of concerns and worries that her generation now faces. The willingness to listen to the younger generation was a quality that Andrew Harvey placed heavy emphasis upon, and so, let us do just that - and truly hear what the next generation has to say.
My dearest friends, thank you for reading until the very end. May we all receive deep and lasting wisdom from the Dark Mother at this time. Remembering that her handiwork is to bring us through something essential, so that all may thrive and be at peace.
With Open Heart and Full Trust,
Anaiya
About Anaiya

Anaiya Sophia is an independent mystic of an almost forgotten faith and a teacher of Kundalini Yoga. She carries an Oral Transmission from the Sacred Feminine Mysteries which she weaves into all her gatherings. This mystical tradition is a continuous lineage with the Feminine Principle that throughout the centuries has preserved its spiritual dignity, without need for permission or recognition from any other source. Anaiya breathes the Wisdom of the Feminine Principle into the transformational processes we long for.