Beloved Friends,
WELCOME to my October Love Letter. As I sit here at my desk I see the tree tops fiercely swaying in the wind as the valley down below ever-so-gently turns from an emerald lushness to a burnt burgundy bronze.
I love autumn. I recognise that I too, am in the autumn of my life. This fills me with a sweet sorrow. The sweetness of a life lived to the full, and the sorrow of a life that will one day come to pass…
Like the falling leaves, you and I will fall from the tree to become a rich medicine for the New Earth, the compost for new life.

TEMPLE PASS
Receive a 12-month Temple Pass to all past and forthcoming Transmissions and Activations for a one-time payment of £144. This means you could receive all of this year's NEW work, and everything I have ever created.
From My Soul to Yours:

Receive Here
NEW! - TRANSMISSIONS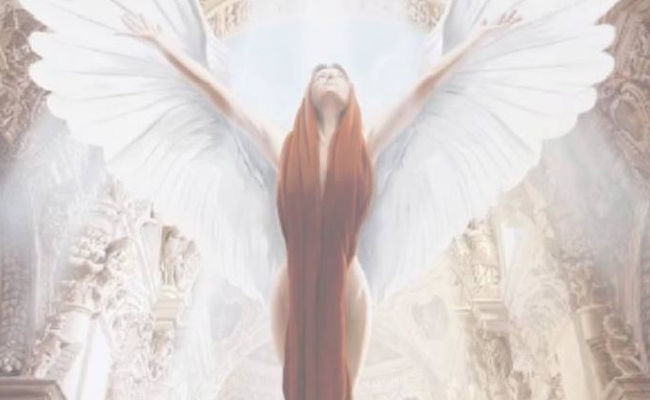 Healing the Shame of being a Girl
New Moon - 9th October, 8pm - £11
Many women are afraid of the term, feminine. Even the sound of the word can make them feel sick and uneasy. I used to be one of those people.
There is a danger to this attitude, it has the power to block the gifts of womanhood, love and wisdom.
This transmission is for those of us who received the message "I wish you had been a boy". This message can come through both or one of our parents and/or society as a whole. It is an uncomfortable place, and an uncomfortable feeling. Mostly made up of guilt and shame for being - feminine. It is very important that we heal this early impression. What better moment - than now?
Read more and register here - you will receive a PDF and spoken audio file:

Click here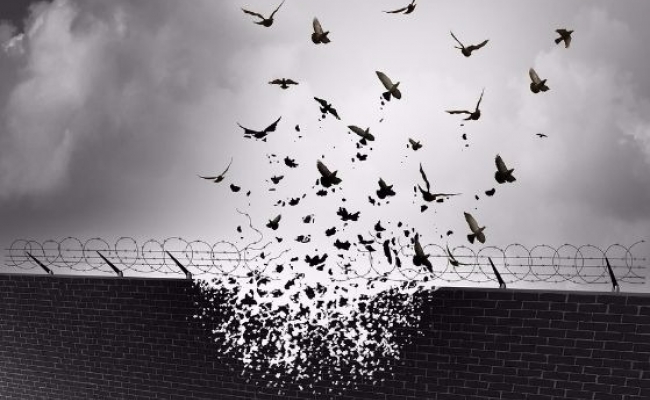 Pulling the Plug on Patriarchy's Puppet
Full Moon, 24th October, 8pm - £11
It is important for women to know that they can survive without dependence on parents or others so that she can express her heart, mind, body and soul.
During this transmission we will begin to feel our own self-generated stability, security and interdependence with life and nature.
We will pull the plug on any contracts, agreements, vows or misplaced power with the wounded masculine within, and in others. We will see where we have been continuing to prostitute our inner essence for money, acclamation and power.
Another important piece to get under our belt before the year is out!
Read more and register here - you will receive a PDF and spoken audio file:

Click here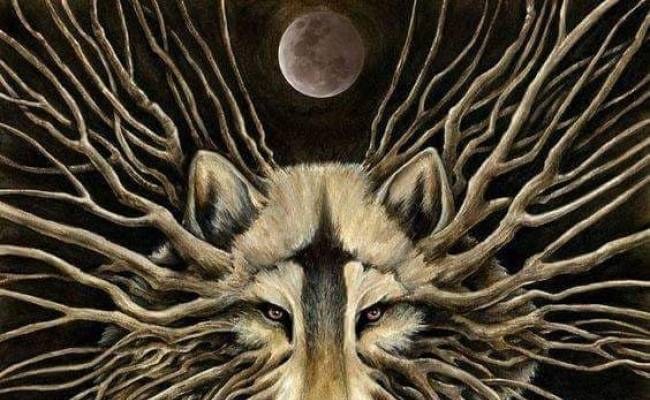 The Thunder, Perfect Mind
All Hallow's Eve - 30th October, 8pm - £11
During the portal that is All Hallows Eve, Anaiya will recite The Thunder - Perfect Mind, a paradoxical monologue spoken by an immanent feminine saviour thought to be the words of SOPHIA.
In gnostic myth this monologue, the female instructing principle, and the holy spirit - is to assist both Adam and all humankind, in order to recollect the power stolen by Ialdabaoth, the forces of anti-awakening. This poem is extremely catalysing and shatters everything that is untrue and unjust.
This Kali-esque transmission is for those of us wishing to re-member and unite our true sovereign power in the twilight when the veil is thinnest.
Read more and register here - you will receive a PDF and spoken audio file:

Click here
TALKS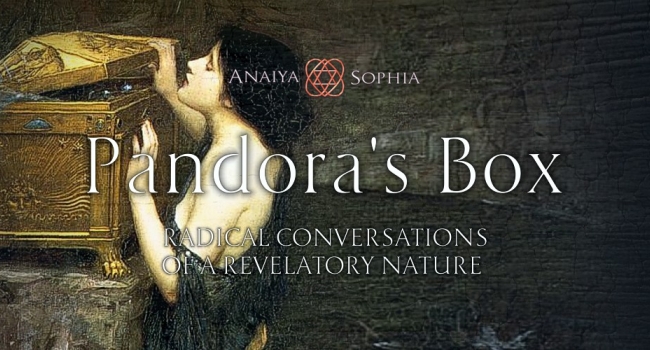 Pandora's Box
Pandora's Box is a series of live (and recorded) uncomfortable conversations around subjects are often avoided and denied. These talks name the elephant in the room, rock the boat and kick you off the fence. Why? Because we simply can't continue on as we are any more…
The Descent of Inanna
Thursday 18th October, 9pm CEST - £11
When Inanna returns from the Underworld she is not all sweetness and light. Beware all friends and family who want her to go back to her old self. This is not possible when you have been to the Underworld.
Inanna has realised the extent of how she has sacrificed herself to please others and she is not willing to do this any longer. This conversation with Inanna, Sophia and all others who have been to the Underworld shall speak to wisdom within you that has a residue of the Underworld with you always, and how that residue can and is your greatest ally as an ability to ruthlessly cut away all those that do not support who you have become.
Join Here for the Live Call. All calls get recorded and sent out the next day:

Click here
ONLINE COURSES & JOURNEYS
with ANAIYA

The (G)odyssey: Awakening to the Heroine's Journey
A 10-Week Online Journey to map and navigate the feminine phoenix arising from the ashes
Starts 10th October, 2018
£144 (Zoom calls only),
or £333 (Zoom calls and Transmissions)
Join Anaiya on a 9-week (G)odyssey to heal the deep wounding of our feminine nature in search for wholeness. The Heroine's Journey is a woman's mythical quest, which includes detailed mapping of the Underworld.
Based on The Heroine's Journey by Maureen Murdock, Anaiya reveals her own way through the process and the many recognisable trails and initiations along the way. This journey together is to track and navigate the process that we shall all at some stage undergo. This includes the descent into the underworld, the healing of the mother/daughter split, spiritual aridity and the complete obliteration of romantic love.
Sound familiar?
Starts 10/10 until 12/12...
Read more and register here:

Click here

The Mary Path
Join Anaiya on a 9-week journey to embody and awaken the Mary Path of Christ Consciousness.
Starts 24th October, 2018 at 9pm
£144 (Zoom calls only),
or £333 (Zoom calls and Transmissions)
Rediscover Mary Magdalene, Virgin Mother and the Black Madonna in ways that you could never imagine.
The Mary Path is an Oral Teaching includes the 9 Mary Path Transmissions, weekly online calls and suggested practices, and PDF Manuals.
Testimonial
"It is very difficult to pick the right words to define what I experienced during these 9 weeks. It was a challenging journey that invited me to dive deep inside to a raw encounter with my very self, unraveling unexpected and beautiful transformation. I felt very safe, supported and guided all along the journey in this very loving alchemical container that you beautifully created, Anaiya."
One question you might want to ask yourself before joining: Am I ready to face and stand in truth? Because once in there is no way back.
Read more and register here:

Click here

Inanna: Mother of Starfire
A 9-Week Online Journey to map and navigate the feminine phoenix arising from the ashes
Starts 13th December, 2018
£144 (Zoom calls only),
or £333 (Zoom calls and Transmissions)
Join Anaiya on this 9-week Journey into Mystery of Inanna and the creation/protection of the Starfire bloodline.
In ancient (and modern) times this blood has been ingested for its spiritual properties by the Priestly Elite, Kings and some may say, extra-terrestrial angels. This bloodline has been hunted down by the Forces of Anti-Awakening, distracted at any cost, from realising its origins.
Our body of work shall take this forbidden path of remembrance, and re-trace Inanna's gate-by-gate descent into the Underworld, Her victorious return and the creation of Starfire - the bloodline of the Annunaki Sons and the Daughters of Earth.
The Starfire Bloodline is that of Inanna, Sophia, Eve, Isis, Mary... it is a female bloodline that contains 'genetically modified' DNA since the beginning of 'civilised' time.
Inanna: Mother of Starfire is an Oral Teaching which includes 9 transmissions, weekly online (and recorded) calls and suggested reading, suggested watching, practices, and PDF Manuals.
Read more and register here:

Click here

Sacred Body Awakening
The Initiation of Sacred Body Awakening is where a woman comes into direct contact with the Sacred Temple Codes embedded within her body. This somatic, deep, slow process will open her to gnosis, revelation and wild ecstatic freedom. This bodily wisdom emerges from our sacred origins, freeing us of shame, guilt and awkwardness. Together, as a circle of women, we will learn to touch, ignite, sound, soothe, drop, soften, ease and heal.
One of the last women to embody these teachings was Mary Magdalene. She knew the 'ways' of opening the body to the primal source. She knew how to love with the whole of her body in ways that not only soothed the masculine; but also rebirthed him. Sacred Body Awakening comforts the soul, softens all that is rigid within and births the genuine restoration of trust amongst women.
This journey of sensual, somatic embodiment brings us into contact with our unspeakable purity. The slowness of the touch loosens up the mind, shakes off our mask, vivifies our sacred purpose and makes real our soul memories and reason for being here. This long-awaited union of the inner and outer parts of us explodes every sense of duality, as we discover our pre-verbal awakening into a divine being. Something the patriarchy has feared for a very long time, but the Sacred Masculine patiently longs and delights after.
This training programme will prepare you to receive the transmission that Anaiya carries. The purity, innocence and joyfulness of authentic wisdom are her hallmarks. By the time she has finished with you - you will be a polished representative of this Awakened Feminine Embodiment of Wisdom.
Read more and register here:

Click here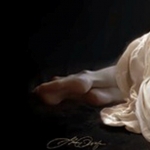 Sacred Body Awakening Workshop - Switzerland
15th – 18th November
Read more and register here:

Click here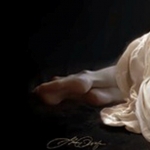 Sacred Body Awakening Workshop - Cirencester, UK
15th – 16th December
Read more and register here:

Click here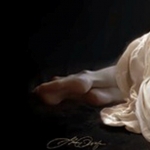 Sacred Body Awakening Workshop - Glastonbury, UK
23rd – 24th March, 2019
Read more and register here:

Click here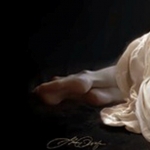 Sacred Body Awakening Workshop - Ireland
13th – 14th April, 2019
Read more and register here:

Click here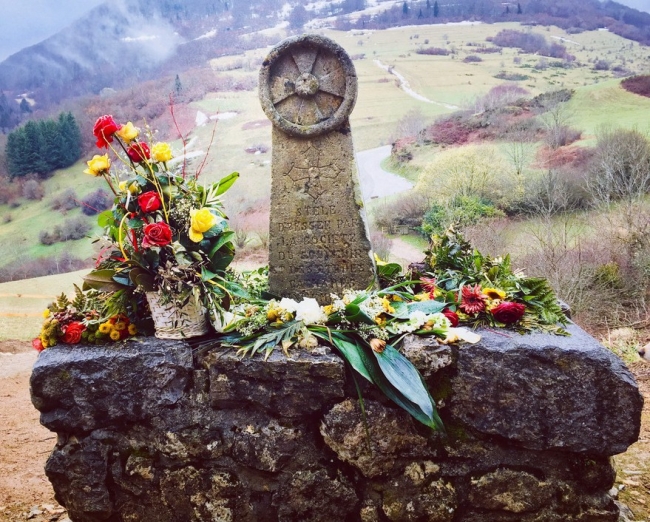 Easter Sacred France
18th - 23rd April, 2019, Occitania, France
Join Anaiya Sophia and Pete Wilson on a week of discovery and revelation in the Occitan region of Southern France. This region is known for its connection with Mary Magdalene, the Cathar's, Knight Templar's, Troubadours and Extra-Terrestrial Beings since the beginning of time. This layer upon layer feminine vortex-portal will deliver something worth receiving, that we assure you.
Weaving together their gifts, Anaiya will set the tone every morning with her Kundalini Yoga classes, while Pete will keep an eye on the day's adventure making sure everyone gets home in one piece. Together they reveal the mysteries of Sacred France, one day at a time…
Read more and register here:

Click here

21-day Sacred Union Yoga Quest
Commences Winter Solstice ONLINE - Sunday December 23, 10am CEST - £111
Join me at Winter Solstice for the beginning of a 21-Day Sacred Quest. Every morning I will be tuning in with a Kundalini Yoga class designed to nourish and activate us in the places and spaces we need it most during the epoch we are now in. The focus of this practice will be Spiritual Nourishment and Deepening into Courageous Being. We shall be working with ALL the influences that can attempt to hold us back from becoming ALL that we need to become to truly play a conscious role in this time.
This kind of work won't necessarily be a tough physical practice, but rather an energetic challenge, filled with emotional release and grace. Open to All. Men, Women, Beginners, Professionals. You can either drop in with me LIVE or tune into the video later in the day.
The important part is the step-by-step momentum. This would be ideal to partake in if you feel stuck, lost, fatigued, confused, low OR if you wish for a thrust of Creative energy, Guidance, Wisdom and Vitality.
Price £111. That's £5.28 a class! And the videos are yours to keep and continue to practise from.
Read more and register here:

Click here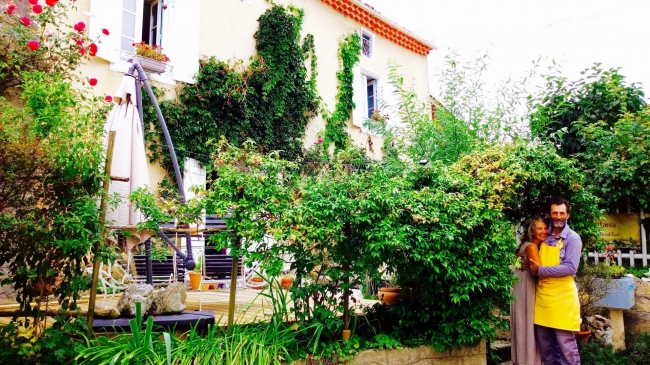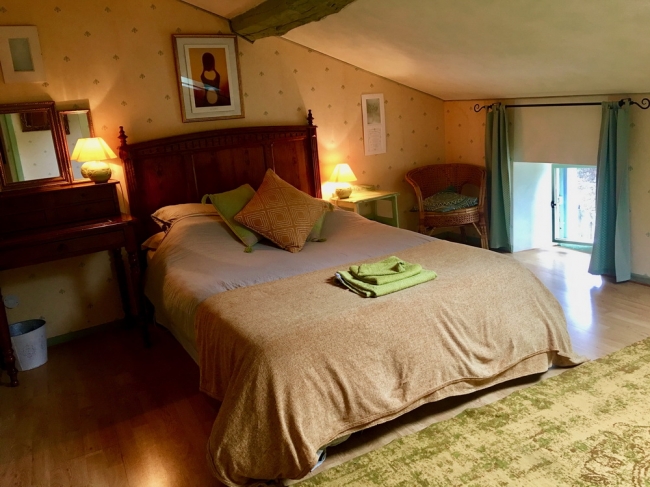 You can always just come and

Stay With Us!
Occitania: Our B&B in Sacred France
We are also available to be your guide for the day, taking you to some of the sacred sites in our Landy, or perhaps walk you through the network of ancient Cathar pathways. We also offer overnight stays in caves and will do all to facilitate the quality of adventure/experience you are needing.
Check us out:

Click here
LATEST FREEBIE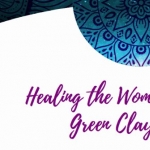 Healing the Womb after Love
Anaiya describes the Green Clay Ritual and how to use it to clear the womb after leaving an abusive relationship, or for health related reasons.
LATEST AUDIO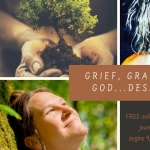 Grief, Grace God-dess
with Sharon Ann Rose and Anaiya Sophia
I am looking forward to this month, it feels... Potent!
Anaiya
About Anaiya

Anaiya Sophia is an independent mystic of an almost forgotten faith and a teacher of Kundalini Yoga. She carries an Oral Transmission from the Sacred Feminine Mysteries which she weaves into all her gatherings. This mystical tradition is a continuous lineage with the Feminine Principle that throughout the centuries has preserved its spiritual dignity, without need for permission or recognition from any other source. Anaiya breathes the Wisdom of the Feminine Principle into the transformational processes we long for.