The (G)odysseyThe (G)odyssey: Awakening to the Heroine's Journey
GBP £ 333.00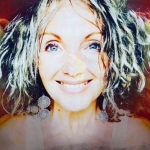 Receive all Zoom Talks and all Transmissions - Full 10 Week Online Course - starting October 10, 2019
The (G)odyssey: Awakening to the Heroine's Journey
Starts October 10 - runs until December 12!
In The Beginning…
Join Anaiya on a 9-week (G)odyssey to heal the deep wounding of our feminine nature in search for wholeness. The Heroine's Journey is a woman's mythical quest, which includes detailed mapping of the Underworld.
Based on The Heroine's Journey by Maureen Murdock, Anaiya reveals her own way through the process and the many recognisable trails and initiations along the way. This journey together is to track and navigate the process that we shall all at some stage undergo. This includes the descent into the underworld, the healing of the mother/daughter split, spiritual aridity and the complete obliteration of romantic love.
Sound familiar?
Starts 10/10 until 12/12...
The (G)odyssey program:
The (G)odyssey is an Oral Teaching which includes 9 transmissions, weekly online (and recorded) calls, suggested reading material, practices, and PDF Manuals.
GBP £ 144.00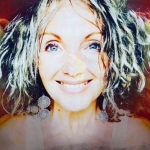 Receive All Transmissions Only - starting October 10, 2019
Week 1: The Journey Begins. Separation from the Feminine. Rejected/Abandoned by Mother. Going your own way.
Week 2: Identification with the Masculine. Father's daughters. Gathering Allies. Patriarchy Puppet.
Week 3: The Road of Trials. The initiation begins. Karma catches up.
Week 4: The Illusion of Success. At what price? How much of yourself have you given away?
Week 5: Spiritual Betrayal: Betrayal by the Masculine. Obliteration of Romantic Love. Betrayal by God.
Week 6: Descent into the Underworld. Mother/Daughter Mysteries. Descent of Inanna. Meeting the Dark Mother.
Week 7: This is my Body. Reconnecting with the Feminine. Grieving the Separation. Beginning to Rise.
Week 8: Healing the Mother/Daughter Split. Reclaiming the Power of the Fierce Feminine. Un-mothered Daughters.
Week 9: Birth of the Inner Masculine. Healing the Wounded Masculine. Boundaries, Integrity, Accountability. Sacred Marriage.
Every week you will be invited to the LIVE CALL, and we will provide you with recorded audio along with some suggested practises the following day.
IF YOU ARE UNABLE TO ATTEND THE LIVE CLASSES:
Some participants from different time-zones or with conflicts in their schedules may be unable to attend the live weekly sessions. Please note that you will still get the utmost satisfaction from this course as you will have access to all the weekly recordings and weekly materials and assignments to review at your convenience. We encourage you to practice the reflective periods on your own as you choose through contemplation and journaling, or in discussions with friends or family.
IT'S NOT TOO LATE FOR FRIENDS TO JOIN THE (G)Odyssey.
Even if they miss the first live class, your friends can catch up with the recording and still join you on the journey!
We're so looking forward to our journey together!
---
The (G)odyssey
Individual Transmissions