GBP £ 11.00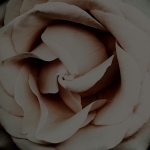 For My Mother
This ritual will speak to the tender essence of our Mother, and she could hear you in a way that she never has before. Bring her the gift of these words. Ask her to listen. Invite her to receive - for I have a message to give to all Mothers. And it is a message of the deepest heart. It won't be spiritual lofty speak, but honest, vulnerable and raw. She will feel your love pouring into her, and the love of her Mother. This is Soul Work.
I will take her to the time she was in her mother's womb, as we, her daughter, was already within her body as a cell. That profound moment when our grandmother was containing us all. That is the space this ritual begins.
If you feel tongue-tied and awkward around your mother and wish to be able to genuinely share and reveal your true feelings of love, gratitude and acknowledgement - then perhaps this transmission can act as a messenger, until you can speak this.
Join me - to say what needs to be said in this precious journey we call life.