Sacred Divorce Ceremony: Release of Relationship
GBP £ 11.00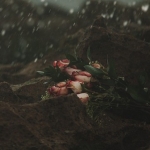 Sacred Divorce Ceremony: Release of Relationship
This is a "Release of Relationship" ritual and came be done at any time.  It is a powerful ceremony that can be done by yourself or with both if the two agree. If with two, they face each other and alternately repeat each phrase. It can also be adapted to end relations with family members, friends, etc. where one or more desire a parting of ways. Members of the family and guests are welcome to be present at this ritual, but it can also be done in private. This ritual can also be done within a relationship to make a clean break with harmful patterns of the past and before renewal of vows. 
A conscious acknowledgement of our failures and unshakable devotion to the love that set us free, can turn a Sacred Divorce into a thing of positive beauty; an experience through which a man or a woman may bring, out of the suffering, a purer love for all future meetings. This Sacred Divorce is then a sacrificial, not a destructive act, and the original marriage may remain, in the deepest sense, procreative to the end of life...
Learning to cross these thresholds gracefully and being supported while you do so is the gift that ritual brings to human affairs. The Sacred Divorce Ritual is a way to honour this new rite of passage, which so many of us have had to endure alone and in shame and sorrow. Divorce is a powerful opportunity for two people to transform suffering into wisdom, to come to an understanding of their own gifts and limitations in a way that may have eluded them during marriage. But without a healing ritual, many of these valuable lessons can be obscured by shame or resentment or by the simple desire to forget. The Sacred Divorce Ritual has been created as a way to help us cross this critical threshold gracefully, with dignity and mutual respect. It honours the vows that now must be released and restores integrity to our lives. It may also herald a new era when marriage is truly about individuals honouring one another's unfolding, even when that means a parting of the ways.
 This ritual would bring about:
The Remembrance of the Gift

The Courage to Let Go

The Humility to say Thank You

To Acknowledge what you Leaving Behind

A surging sense of love, power and wisdom

Unquestionable Connection to the Sacred Feminine – and the importance of you to feel whole and unified to respond with great authority to your calling at this time