Hieros Gamos: Bringing Heaven To Earth Training
Training Retreat for Men and Women with Anaiya Sophia
The nature of nature is that it grows in spirals. And deep in these bodies is the original spiral - of being human.  Unified, whole. Now we live in an aftermath...where the memory of this vision is embedded in our bodies, and we are not free. Her story, His story - continue to play us. We are living from a past legacy of separation.

He without his roots are never enough for her, and she without her roots lives as a man in a woman's body. Or dwells in the emotional chaos at the feet of the world, weeping for what it has become.

Rarely able to touch the unified source of each other. There is no saviour coming. It is time to stop living from that aftermath and birth this wholesome, unified man and woman - a new cycle must begin.
 - Aftermath, Peruquois.



These words say it all. Our world, as we know it - is collapsing.  Our government, education, money and privilege will not save us or serve us. We are reaching the twilight of our age, and it's up to us to find our own sovereign power and direction.  At the centre of everything, is the fusion of masculine and feminine energy. And if that centre is not harmonised - then nothing 'good' can be created or sustained.  Hence our destructive world. These days together will set aside the necessary time to readjust, realign and to readdress where we 'imagine' our power comes from. It is true, there is something embedded in our bodies that awakens the polar consciousness in the other.  The masculine seeks out the feminine, the feminine surrenders to the masculine - and it is this Sacred Union that absolutely carries the codes for some kind of New Earth. 
First, we shall have to heal at an enormous level - and quickly, the fundamental wounds and distrust between men and women. Secondly, we need to consecrate sexuality, neither play out promiscuity, nor suppression - but throw off the many layers of conditioning and rediscover our naturalness and joy of sharing with another.  Thirdly, because we are entering a new age, we have to establish a compatible reason why we have sex, and what does it now mean to us? In the distant past - it was to create children.  Then, later on, it was for pleasure.  We are now coming out of an era, where sex became abusive, intrusive, demeaning and honestly - on occasions - an act of pure evil. 
All of this needs clearing - if we are to move forward into something new, and as yet, unknown. 
During this week of training, it is possible that we could receive the immense blessing to explore, and then ground - exactly that. By coming together with a mature, responsible, loving, kind and truthful bunch of people, we could enter a field of exponential growth.  And so, I am calling out for an exceptional pioneering group of men and women (4 Men and 4 Women) to help me, warrior midwife this precious possibility, which I fully believe will be the building block and foundational stone of any kind of New Earth that could possibly take off and thrive under these conditions we now find ourselves in.  I am looking for mighty Men and Women - to hold and inseminate their nearest and dearest with this - Good News! 
How will we do this?  Vertical Service to the Other.  Using the principles of Fin' Amor (Higher Love) as practised by the Troubadours who thrived in this region where we live is one aspect. Entering the vast intelligence of the body, through exquisite somatic touch is another.  Unifying our own sacred union - is paramount and finally, reaching out to our own source origin at this crucial and most unknown moment in complete humility and ardent willingness to Live with Purpose at this time. 
Every morning we shall begin the day with Sacred Union Yoga - which is so powerful, that in itself - is more than enough! Then we will have two 3-hr 'working' sessions, one in the morning and one in the afternoon. Finally, as the eve comes to a close, a sharing circle to seal in the work. There will be Men's Circles, Women's Circles and all together circles. 
By the end of the week, we will sleep the night in an Initiation Cave of the Cathars, which will almost certainly guarantee a direct experience of 'something ... profound, and life-altering'.
Our exceptional work ends with an offering to the land and its spirits which 'seeds' the work within by ceremoniously marrying the land.
All in All, you will experience pure grace - that, in all reverence - is the truth. 
Price includes accommodation, breakfast and supper.
Register now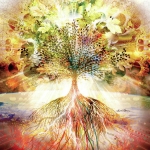 Sacred Union Awakening - Bringing Heaven to Earth
20th - 27th June, 2019
Occitania, Southern France
Singles full fee:
GBP £ 890.00
Singles deposit fee:
GBP £ 250.00
Single supplement:
GBP £ 1,100.00
This first Sacred Union Awakening will be the one that births a vision I have held inside of me for so long.  I have been working with women only for the last 6 years, and know now, it is time to extend this further, to include the men - where an even deeper healing and harmony is available.
I am looking to gather an exceptional pioneering group of men and women (4 Men and 4 Women) to help me, warrior midwife this precious possibility.
During this week of retreat we will have the opportunity to open the doors ot our inner-connection to our sacredness, no matter what.  By coming together with a mature, responsible, loving, kind and truthful bunch of people, we will enter a field of exponential growth.