Receiving the 9 Temple Constellations
GBP £ 333.00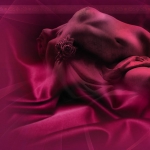 Starts Tuesday 5th November and runs weekly for 9 weeks
Receiving the 9 Temple Constellations
As this era proceeds with rapid awakening, I feel to use the platform of social media to bring to you the powerful medicine of Sacred Body Awakening in nine online sessions. This quality of sacred touch and presence is a soul transmission that you can apply when you've exhausted all other means of spiritual sustenance.  
This immediate 'soul aid' restores, centers, replenishes and provides the sacred space to release limiting ideas, identities, and patterns — to not only make space for the birth of a 'new you', but the divine you! Every week we will discuss the quality, purpose and activation within the nine Sacred Body Constellations.  Each constellation has an effect, opening, pathway and sealant within the body/mind/heart/soul.  
For £37 per session you will receive the "How To", the quality and texture of the transmission, the nine constellations and the latest development of this embodying wisdom.  This course could also further support your embodiment of the sacred body if you have already attended one of my workshops.  This process is an endlessly developing study and understanding.