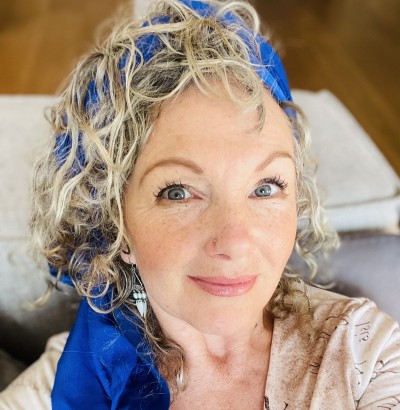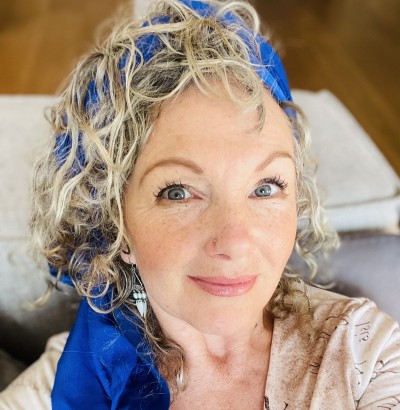 Aletheia Sophia is a Writer, Mythologist, Minister and Whisperer of Sacred Wisdom. Her highly acclaimed books, courses, transmissions and workshops are focused on the development of the mythic imagination, and on the relevance of myths, fairy tales and folk traditions to the personal, cultural and environmental problems we face today.
She has an intense relationship to the land, especially the French Pyrenees, Egypt and Ireland. All of her work – writing, transmitting, storytelling and teaching – springs from an irresistible intimacy with the land, which is rooted in as much as the myths and stories of place as it is in a detailed knowledge of the physical and historical environment.
She is currently working on Mary Magdalene's Audio Guide to the South of France an evocative and expressive partnering with the mythic imagination and the land itself.
Aletheia has led workshops throughout Europe and North America. Now, you will find her at home with her husband and mother in the mountains where they have taken on an almighty project – the restoration of an old Catholic summer house for children into the White Rose Mystery School, complete with chapel, Bed and Breakfast, Vegan café, Apothecary of Body Ritual's and Animal Sanctuary. They produce a large proportion of their own food, keeping goats, sheep, pigs and a miscellany of poultry; a large thriving permaculture garden/food forest. That long, hard work, which requires her to be outside in all weathers tending to other living things, as well as a continuing daily need for long walks to explore old forgotten Cathar paths, caves and mountains, has blessed her with a deep and nourishing sense of connectedness to the spirit of place that she feels drawn to share with others.
Over time she has developed an oral message that stirs the remembrance of a continuous lineage with the Feminine Principle that throughout the centuries has preserved its spiritual dignity, without the need for permission or recognition from any other source. She is here to deepen your spiritual journey and to offer you a safe space whilst doing so. If you feel a calling toward a tradition strongly rooted in the presence of Mary Magdalene, Gnostic Sophia and Christ's early teachings you will find a palpable vein of Truth surrounding her.
Her books include:
Open your Heart with Kundalini Yoga (Harper Collins, 2002)
Mini Size Me (Lulu, 2005)
Pilgrimage of Love (Lulu, 2010)
Womb Wisdom (Inner Traditions, 2011)
Sacred Sexual Union (Inner Traditions, 2013)
The Rose Knight. Part I: Sophia's Story (Lulu, 2014)
Sacred Relationships (Inner Traditions, 2015)
Fierce Feminine Rising (Inner Traditions, 2020)
The Grail King. Part II: Logos' Story (Lulu, 2023)
Mary Magdalene's Guide to the South of France (2023)
Aletheia lives in the Cathar region of Southern France with her beloved husband Pete Wilson. Together they run Les Contes, a B & B at the base of Montsegur where individuals, families and large groups can come and stay. Les Contes is a truly extraordinary place, with an astonishing healing presence and is often said to be a catalyst where important decisions get made.
Here you will find the Notre Dame de Sophia, a chapel consecrated to the Holy Spirit and the good works of Mary Magdalene, La Source de Belisama (enormous underground spring that fills a limestone basin), Le Jardin d'Eden (Pete's Permaculture Project & Food Forest), The Mary Path (a mystical trail through the land), The Red Rose Cafe, the Apothecary of Body Ritual's (Sacred Spa) and Animal Sanctuary. Aletheia is an ordained minister and can conduct Baptism, Marriage, Ordination, End of Life and other Rites of Passage Ceremonies.
Aletheia has also designed her own clothing range, which she calls Anaiya's Wardrobe. She has also created her own range of anointing oils, called SOPHIA Temple Oils. She is currently alchemizing the waters of La Source de Belisama into "Sacred Source" medicinal holy water for drinking and healing.