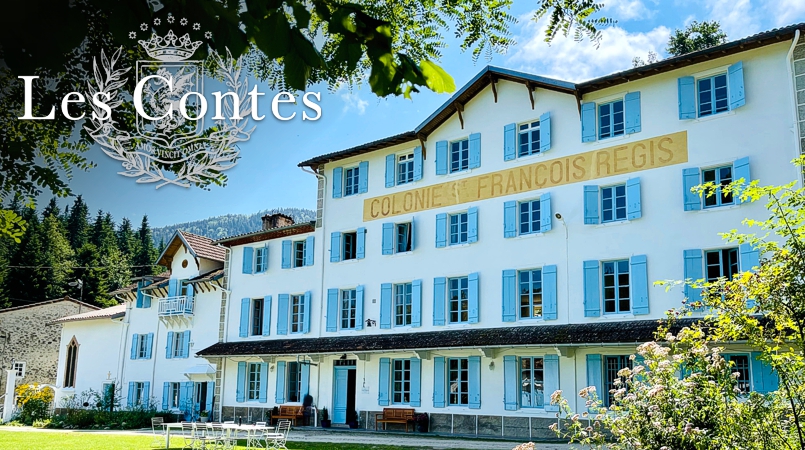 Stay with us as a B&B guest!
Les Contes - our B&B in Southern France
Bringing you closer to nature with Yoga, contemplation, organic homegrown food amid a mountainous backdrop drenched in history and healing power.
Les Contes is the last property as you climb your way through the towering gorge toward the village and chateau of Montsegur, known as the last Cathar stronghold. Surrounded by the Pyrenees mountains of "Occitan" France, Les Contes, is a place that gives back more than it takes.
Situated at the confluence of two rivers and beside La Source de Belisama, a holy spring, those that feel a strong resonance with the feminine especially that of Mary Magdalene will discover a place strongly rooted in her tradition.
Here is where you will find Notre Dame de Sophia, Our Lady of Wisdom, a chapel to the side of the house consecrated to the continuous lineage with the feminine principle, which these mountains have known since the beginning of time.
Visit us online: